Temptation Island: Are Erica & Kendal Still Together After The Show?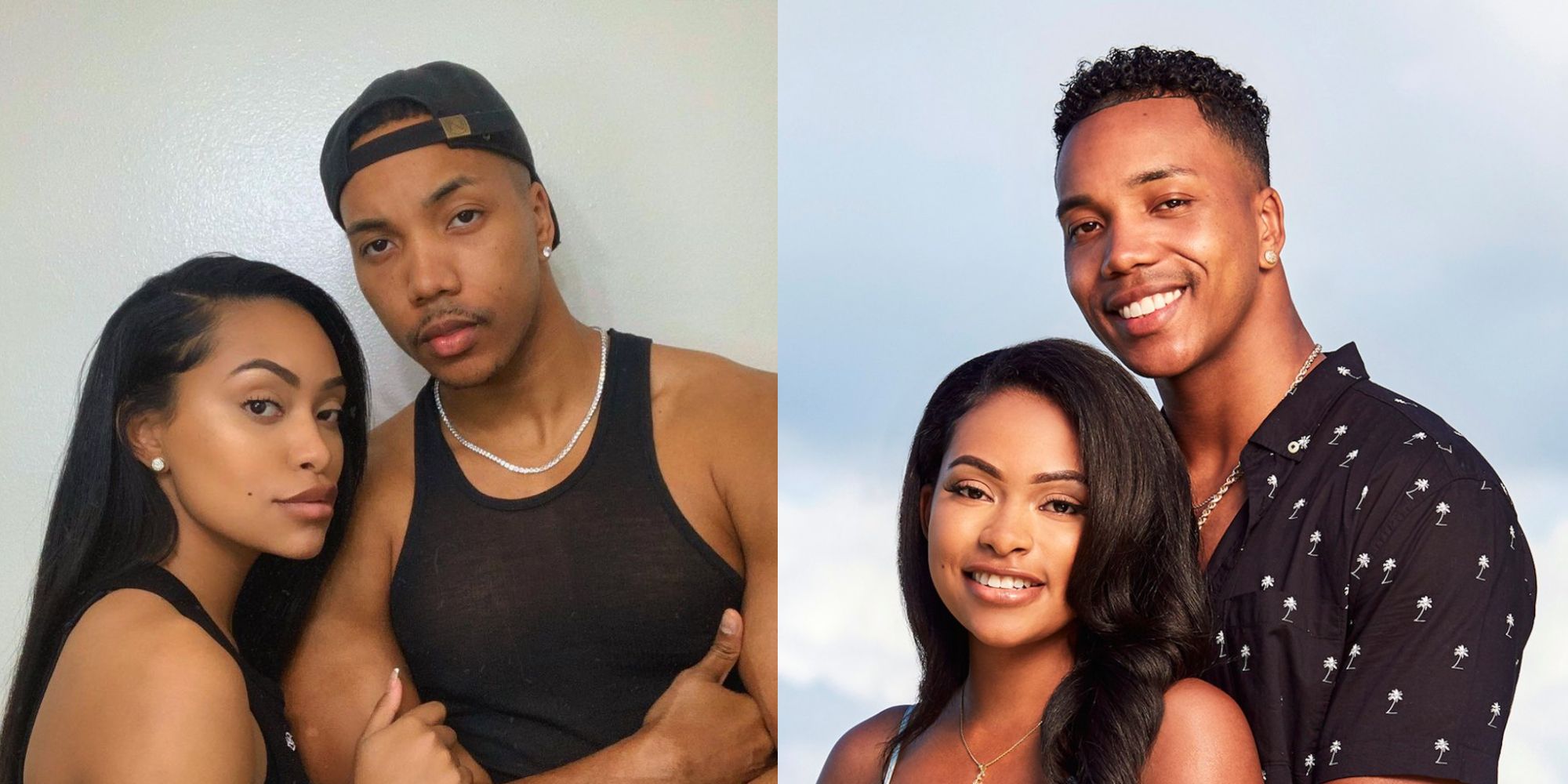 Reality series Temptation Island is the ultimate test for couples who want to work through their relationship problems and see if they have found their partner for life. The show just premiered its third season, where fans were introduced to four new couples, each with their own distinct issues they are hoping to resolve on an island full of hot singles. One of the new couples is LA natives Erica Washington and Kendal Kirkland.
Fans have just started getting to know Erica and Kendal. The pair have been together for two and a half years, but Kendal does not know if Erica is who he wants to spend the rest of his life with. Erica, on the other hand, feels Kendal is constantly disappointed with her efforts in the relationship, while she thinks he is the one. They came to Temptation Island with no rules to get the full experience of singledom before deciding whether they can both see marriage in their future.
There is no doubt that there will be drama along the way, as a lack of rules is bound to bring trouble for both Erica and Kendal. Fans are eager to find out whether the couple has dropped any hints about their relationship status since filming wrapped. As viewers know from the last few seasons, Erica and Kendal are not likely to come clean about their official relationship status until the finale and reunion air on USA. However, fans have been picking up on some subtle hints that Erica and Kendal not currently together.
Neither Erica nor Kendal has posted a picture with the other recently, other than the official Temptation Island promo video. Erica does not even have a single picture with Kendal on her Instagram. Erica posted a sultry series of photos on her IG for Valentine's Day, where she says "Happy vday lovers," but makes no mention of Kendal. She also had a mysterious caption on one of her latest IG posts, saying "I don't have an attitude. Just a personality you can't handle", leading fans to assume she is referencing her split from Kendal. See the post in full below:
Kendal has also kept quiet on his Instagram, posting pictures with some of the other guys on the show, but no mention of Erica. He posted a picture in the new year with goals for 2021, mentioning his businesses, but not his relationship, and also adding a line about canceling toxic people. Fans are curious to know if that might be about Erica. He also had a cryptic caption on one of his posts, saying "You have to be at peace with the fact that you're not for everybody…," further leading to the assumption that they have split since the show aired.
Though the pair still follow each other on Instagram, there are a lot of signs pointing to a split since their time on Temptation Island. Fans will have to tune into the rest of the season in order to find out their current relationship status for sure.
Temptation Island season 3 airs Tuesdays at 10 pm EST on the USA Network.
Source: Erica Washington/Instagram, Kendal Kirkland/Instagram