Superman's Future Son Is The Complete Opposite of Kal-El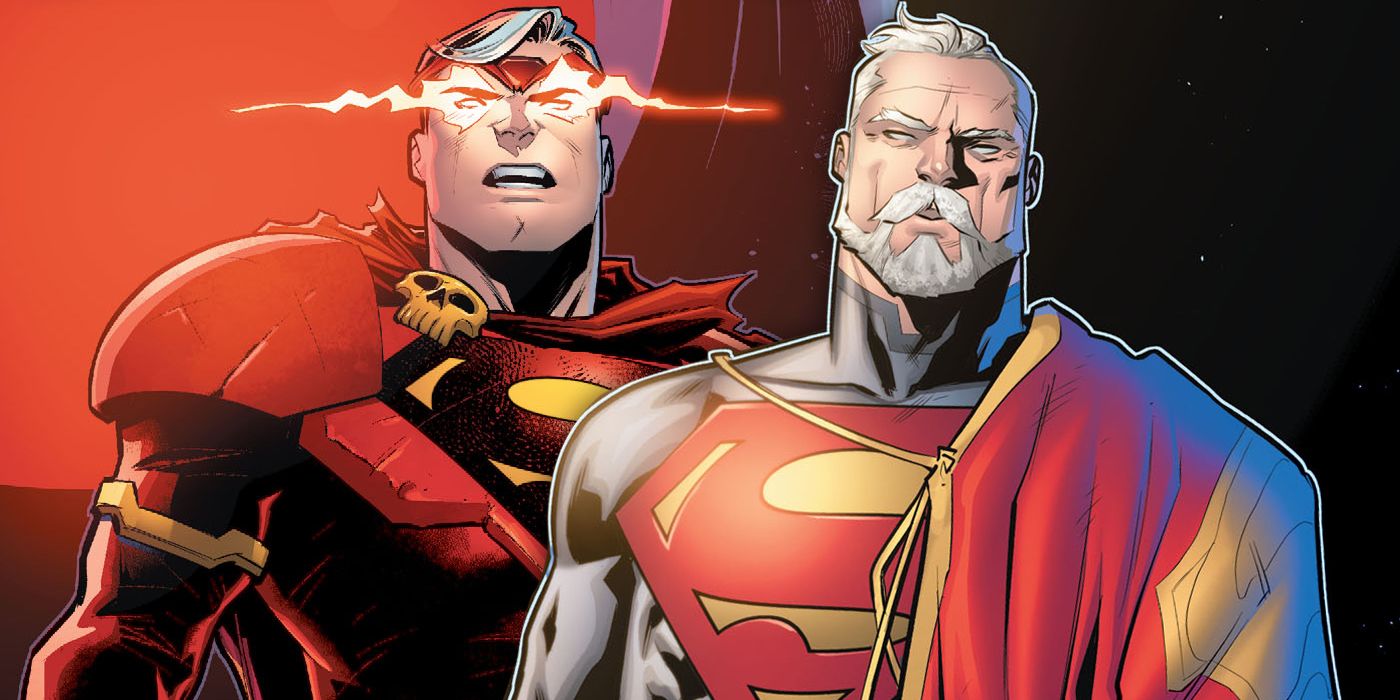 Warning! Spoilers ahead for Future State: House of El #1
In Future State: House of El #1, Superman's future son is revealed to be the complete opposite of Kal-El. The issue is set centuries into the future where Superman's legacy lives on in a new generation of Kryptonian superheroes. Populated by a range of new and old faces, Superman's future family faces imminent peril as they stand against a great threat. The family resides on Earth's moon in a place named the Fortress of Sanctuary. The family members of the House of El along with Brainiac 4 are left alone as the Red King and his armada approach.
Superman's family has always played a huge part in the Man of Steel's stories, but none more than Future State: House of El as everything rides on Kal-El's legacy. Characters are insistent on living up to the Superman mantle, while some, like Theand'r, question if he is even real. By this point, it would seem that the original Superman has become quite the myth due to his disappearance. However, not all of the House of El aspire to be like Superman as his son, Pyrrhos is revealed to be the villainous Red King.
In Future State: House of El #1 by Phillip Kennedy Johnson, Scott Godlewski, and Gae Eltaeb, Superman's son proves he is the complete opposite of what Kal-El strove to stand for. Pyrrhos arrives at the sanctuary where he greets his cousins. Disgusted by their past actions, he promises to make sure that the House of El symbol will finally come to mean great things. Pyrrhos truly believes that he's worthy of his father, and wears the family crest with pride. But he also proves why he isn't. Pyrrhos talks about how the remaining members of the House of El are barely Kryptonian, asserting that because he's Superman's son he has more of a right to the mantle than them.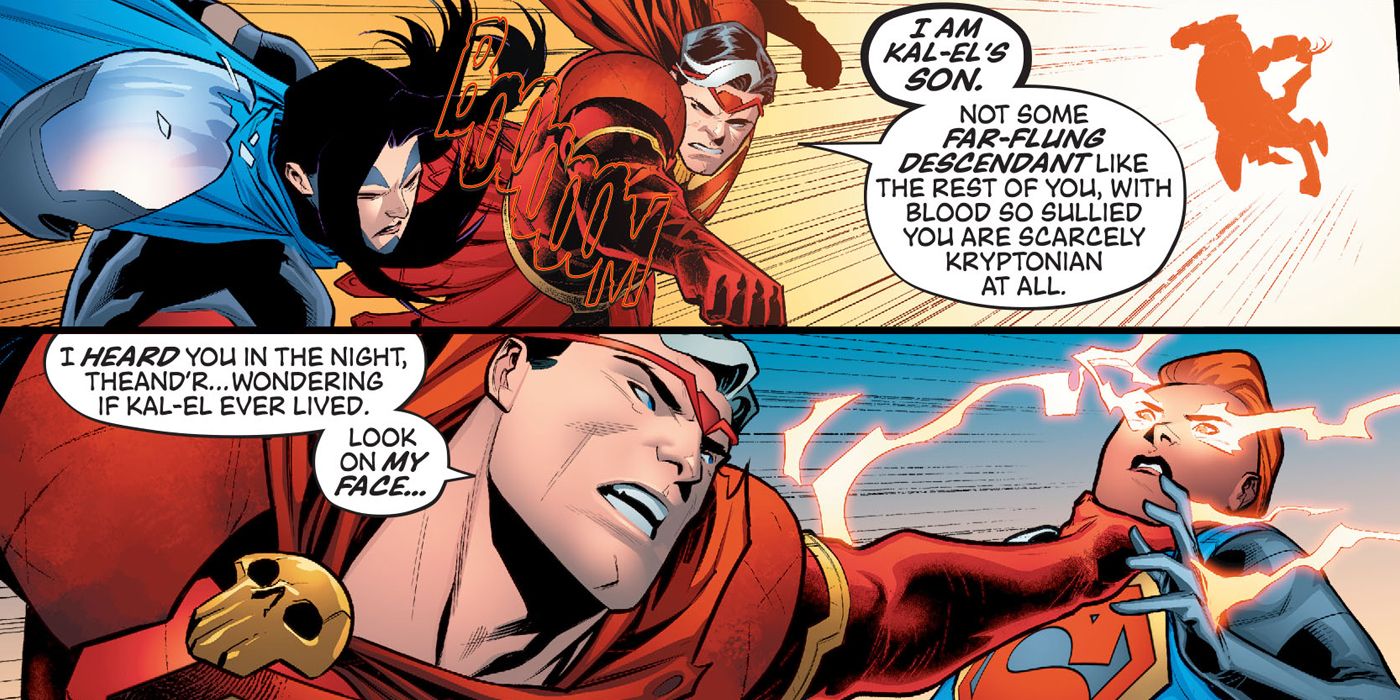 The whole idea of Superman can be essentially summed up in these few words, "truth" and "justice." Pyrrhos' actions are a complete contrast to this. He fails to have even a sliver of Superman's core as it's revealed he's a conqueror. Destroying planets, killing innocents, he is as far from a hero as one can get. Superman stands for what is right. No matter who you are or where you come from, he serves and protects all living beings. Additionally, Pyrrhos misguidedly believes that by being a direct descendant of Superman he has more worth than everyone else. Readers are led to believe that to be worthy of Superman's symbol, it's less about heritage and more about their actions. No matter how heroic or small, that is what makes someone worthy.
With the arrival of the real Superman, who puts a stop to Pyrrhos' attack, it's clear that he directly contradicts him. Superman states "You have a lot to answer for" as he takes him away, while also believing in the slightest of chances that he can turn him. Hope is a crucial part of the Superman mantle, the ability to see the best in others and to trust in their humanity, even if it's hard to find. Ultimately, just because the other House of El members are "far-flung" descendants and have less 'pure' Kryptonian DNA it doesn't mean that they're less worthy. Blinded by the power he inherited, Superman's future son Pyrrhos proves that he is nothing like Kal-El.