Superman & Lois Star Points Out Animated Lois Lane Costume Easter Egg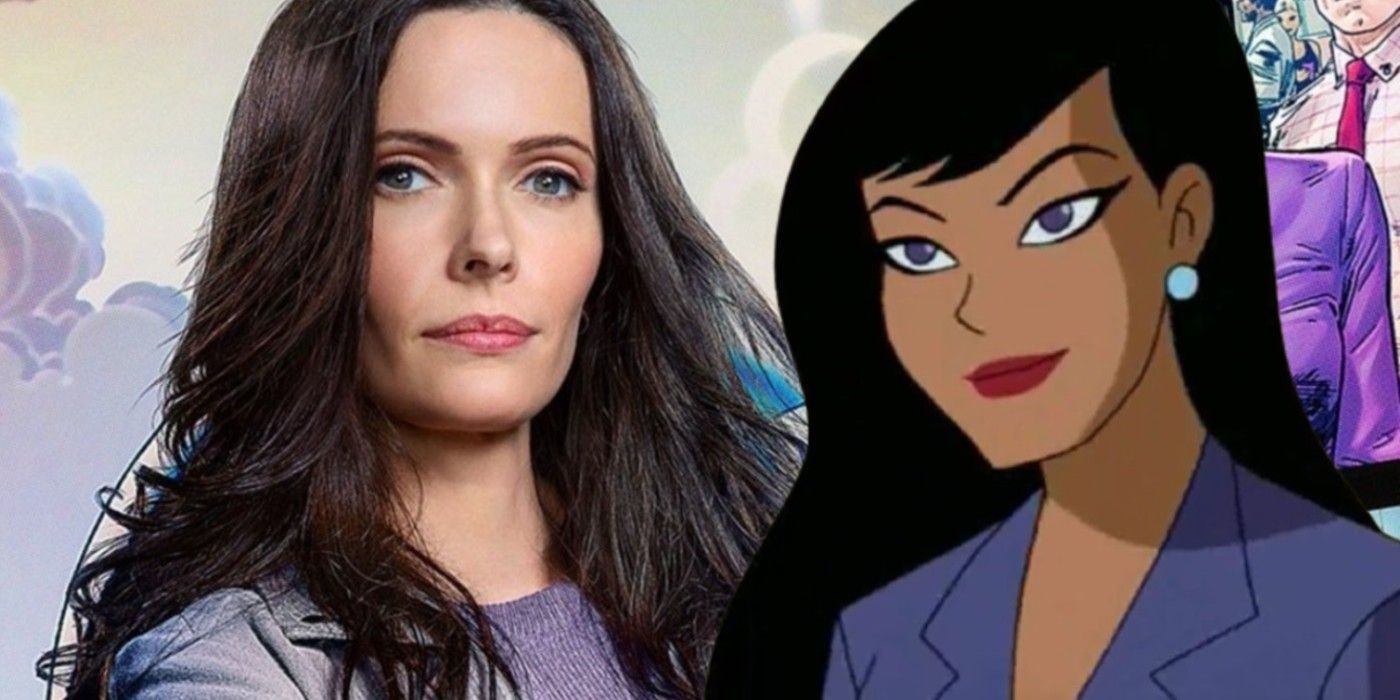 Superman & Lois star Elizabeth Tulloch reveals a sneaky Lois Lane Easter egg for fans to look out for. The Arrowverse's newest show premiered just last week and plunged viewers into another superhero tale, albeit one with a different kind of scope. Centered on the iconic pairing of Clark Kent (Tyler Hoechlin) and Lois Lane (Tulloch), Superman & Lois explores the two as parents first rather than world-famous figures. To be sure, Clark still jets off and saves the day, and Lois is still a respected journalist. At the same time, they're raising two very different teenage sons and coping with the issues plaguing their beloved town of Smallville.
Tulloch first joined the Arrowverse for 2018's Elseworlds crossover and went on to play a vital role in the massive Crisis on Infinite Earths event. That was the crossover that laid the groundwork for Superman & Lois, as it gave the titular couple their sons (they began Crisis with just baby Jonathan, only to end it with two grown boys). Superman & Lois is Tulloch's first proper moment in the Arrowverse's spotlight and, based on the first episode, looks to follow Lois as she investigates shady businessman Morgan Edge (Adam Rayner), who is making his moves on Smallville.
Tulloch took to social media to reveal some fun behind the scenes details about Superman & Lois recently, and she shared a small but excellent Easter egg tucked into her costuming. As Lois is often spotted wearing pearl earrings or white studs in animated/comic form, Tulloch has taken to wearing similar pairs as often as she can. It's a sweet little nod to Lois' past style. You can see Tulloch's post down below.
More #LoisLane wardrobe nods. #supermanandlois 💜 pic.twitter.com/2YHACi3Zfp

— Elizabeth Tulloch (@BitsieTulloch) March 1, 2021
Fans love spotting Easter eggs in comic book projects like Superman & Lois, and this is a great one. However, since it's such a small detail, there's a chance fans might've missed it. In that sense, it's nice Tulloch has pointed it out. Now, fans can keep a careful eye on Lois' earrings to see if she's going classic or not for a particular scene. With Superman & Lois doing all it can to present new versions of the heroes, this is a solid way to hold some extra ties to what came before.
The Superman & Lois premiere held some surprises for fans, such as the identity of the mysterious Stranger (Wolé Parks) and the reason for the Kent-Lanes' return to Smallville. Undoubtedly, there will be more twists and turns ahead for everyone's favorite DC couple, and it will be exciting to watch them all unfold. One thing can be counted on though: Lois' earrings will always be on point.
Superman & Lois season 1 continues Tuesdays on The CW.
Source: Elizabeth Tulloch/Twitter