Superman & Lois Black Suit Superman Steals Justice League's Thunder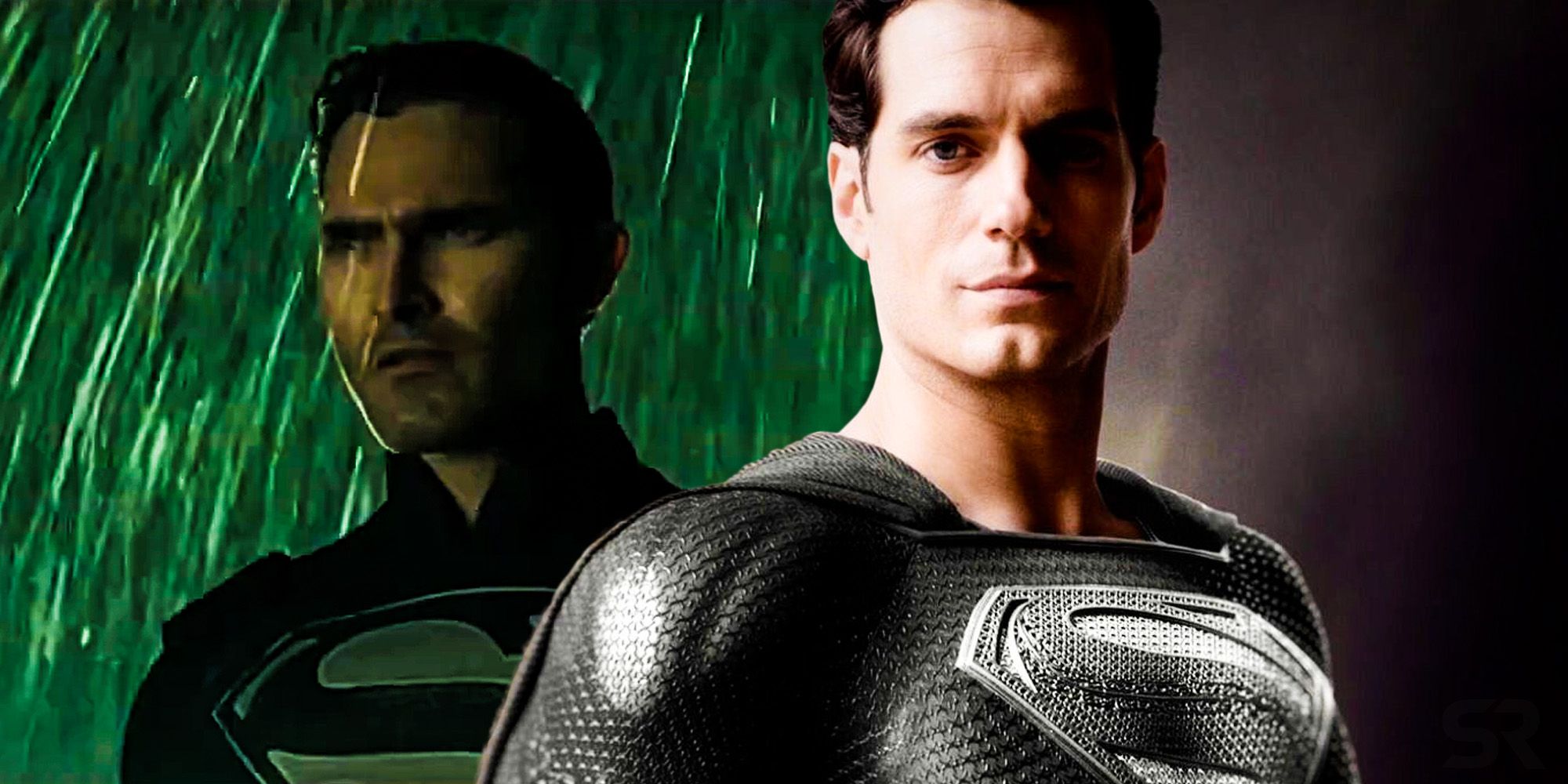 Warning: SPOILERS for Superman & Lois Season 1, Episode 2 – "Heritage"
Superman & Lois just beat Zack Snyder's Justice League to the punch by bringing back Superman (Tyler Hoechlin) wearing his black suit. The return of Black Suit Superman came at the shocking conclusion of Superman & Lois' second episode, "Heritage", where Captain Luthor (Wole Parks) revealed that he came from another planet which was destroyed by a villainous version of Kal-El.
Superman wearing his stylish black suit began in the DC Comics of the 1990s when the Man of Steel came back to life following the "Death of Superman" story arc. The black suit with its gleaming silver "S" shield was an instant hit with fans, though Superman quickly returned to his familiar red, yellow, and blue costume. DC has occasionally brought the Black Suit Superman back since then. Most importantly, this striking incarnation of Superman's costume made an indelible impact on director Zack Snyder, who has proven to be most attracted to the darker elements of the DC Universe. To be fair, Snyder debuted black Kryptonian suits like the uniform worn by General Zod (Michael Shannon) in 2013's Man of Steel. but it took years before Henry Cavill donned the black Superman suit.
In the year-long build-up to the release of Zack Snyder's Justice League on HBO Max on March 18, 2021, the director teased the appearance of Black Suit Superman in a clip showing Alfred Pennyworth (Jeremy Irons) meeting the Kryptonian hero clad in the ebony attire. The trailers for Zack Snyder's Justice League have also showcased Black Suit Superman in all his fearsome, blazing-eyed glory, indicating that when Kal-El is resurrected in Snyder's 4-hour magnum opus, he will likely be evil for a time before the true, heroic Clark Kent finally returns and joins the Justice League. And yet, Superman & Lois' own Black Suit Superman outraced Zack Snyder's to fans' television screens – and this is the second time the Arrowverse has stolen the DCEU movies' thunder.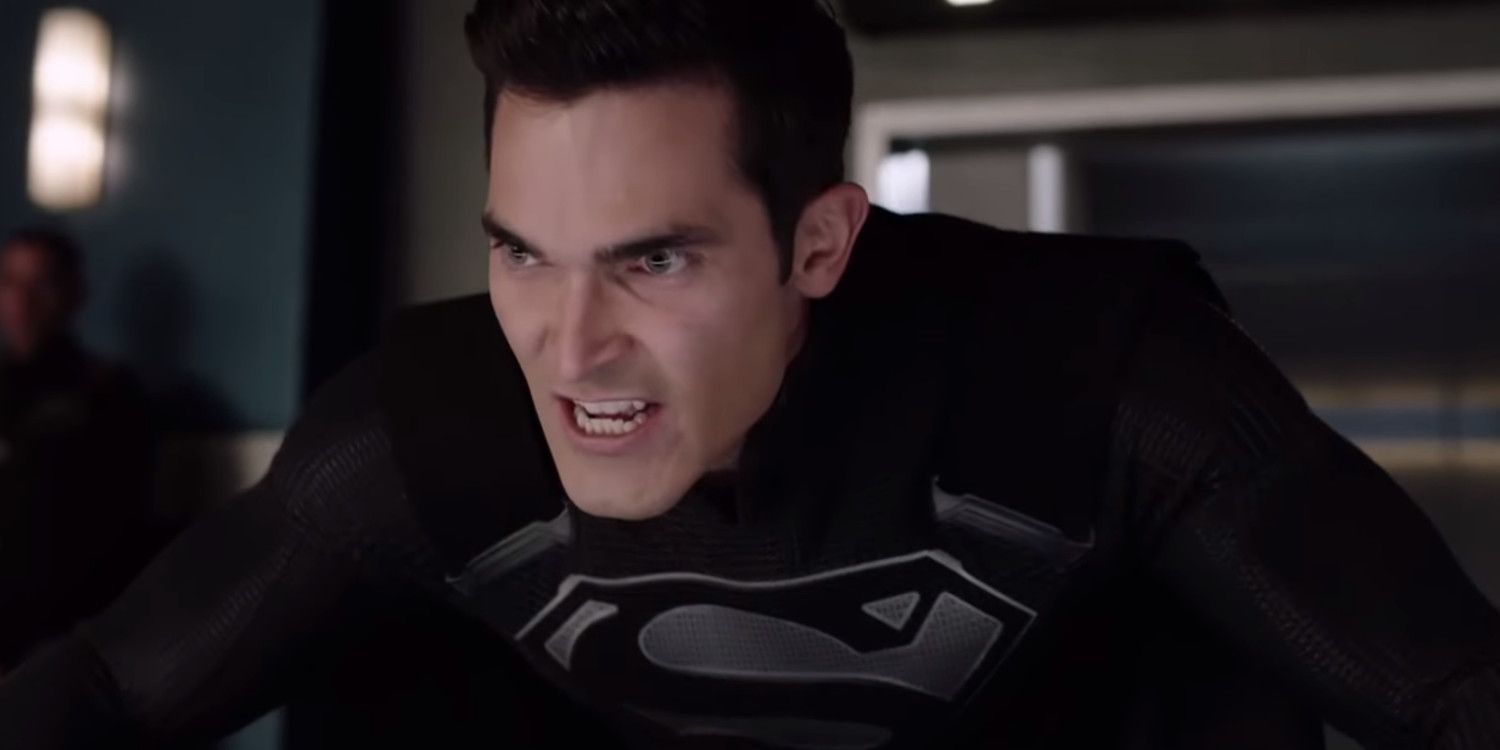 The Black Suit Superman officially debuted in the Arrowverse during the Elseworlds crossover event in December 2018, just a year after the theatrical cut of Justice League credited to Zack Snyder but ushered into movie screens by Joss Whedon was released. In Elseworlds, the villainous John Deegan (Jeremy Davies) used the magical Book of Destiny to rewrite reality, turning himself into an evil version of Superman (played by Tyler Hoechlin) wearing a black version of his original Arrowverse Superman outfit. Thus, the Arrowverse trumped Zack Snyder by over two years in realizing the dream of the Black Suit Superman – and they just did it again a little over two weeks before Zack Synder's Justice League is unleashed.
Although the Arrowverse (whether or not it's through an intentional competition with their movie counterparts) twice ensured that Zack Snyder isn't the first to debut Black Suit Superman, the fan-favorite director can boast that his costume design is far superior. Going back to Watchmen and into his DCEU films, one of Snyder's calling cards has been visually splendid superhero costumes, as evidenced by the outwits worn by Superman, Batman (Ben Affleck), and Wonder Woman (Gal Gadot). The black Superman suit Henry Cavill dons is the same as his normal Superman suit, which was already a feast for the eyes, and Snyder's Black Suit Superman looks equally spectacular in both color and black and white footage of Justice League.
By contrast, Superman's black costume in the Arrowverse doesn't quite measure up to Snyder's designs. The black suit worn by Tyler Hoechlin in Superman & Lois appears to be the same outfit from Elseworlds, which is a variation of his original costume on Supergirl but with a high collar like the Superman suit designed by Jim Lee for DC's New 52 comics reboot. So, while Zack Snyder can never be the first thanks to the Arrowverse, the visionary director can take solace that his Black Suit Superman looks incredible, and fans can decide for themselves this month which version is truly the best.