Supergirl Fan Art Shows Sasha Calle Donning Henry Cavill's Superman Suit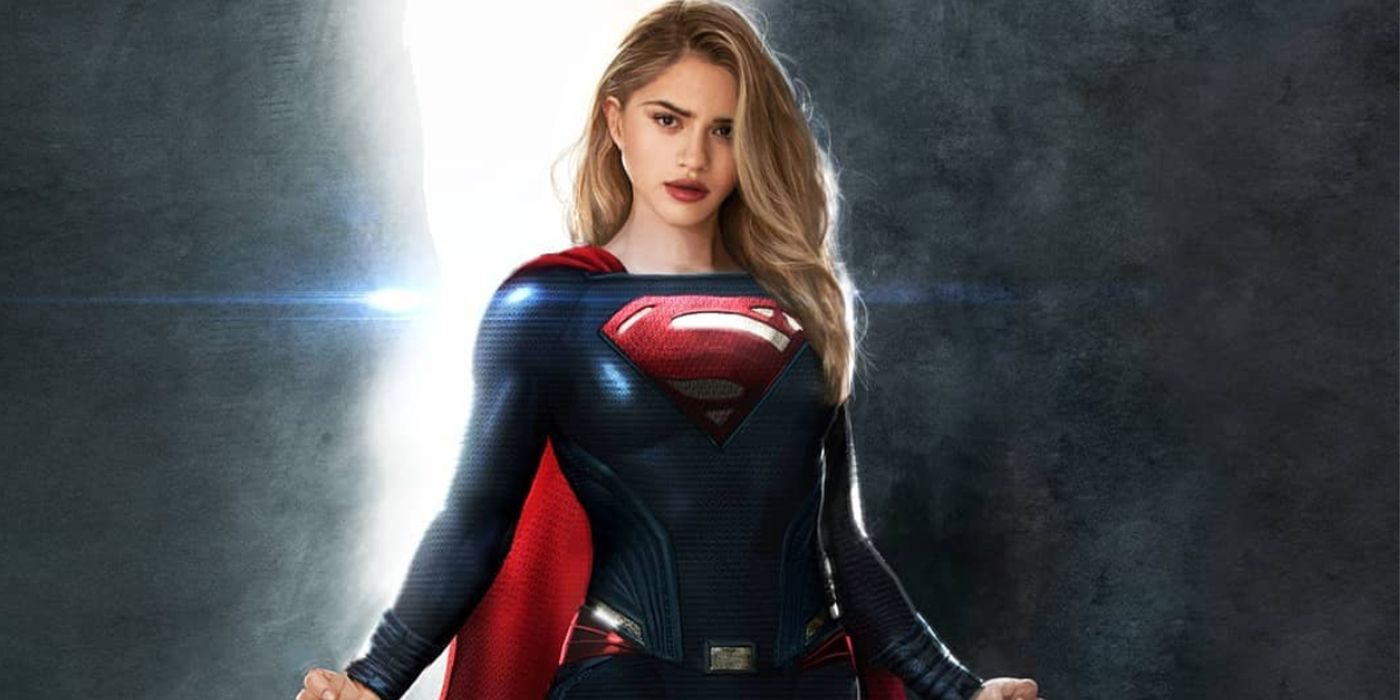 Supergirl art shows The Flash's Sasha Calle in Henry Cavill's Superman suit. The solo film starring Ezra Miller's Barry Allen has been in the works for several years and looks to be finally getting off the ground. Producer Barbara Muschietti posted a photo from the set of The Flash indicating production was beginning on the film, currently slated for a November 2022 release. Multiple DC characters are slated to appear in The Flash, including Michael Keaton's Batman and other characters from the DC Extended Universe.
In a surprise announcement, director Andy Muschietti revealed Supergirl would make her DCEU debut in The Flash. Calle is primarily known for her role in daytime soap The Young and the Restless, for which she was nominated for a Daytime Emmy. Supergirl will be her first major film role and her involvement is just another hint at the scope of The Flash movie, which is said to adapt the Flashpoint comics arc.
Supergirl's connection to the DCEU's Superman has already been hinted at and now new fan art posits the two are more connected than viewers may think. The picture, from Instagram user datrintiart shows Calle in Cavill's suit from Man of Steel. One picture shows the actress as a brunette, while the second one shows the actress with Kara Zor-El's usual blonde locks. Check out the post below:
It has been rumored for some time that a Supergirl film was in the works for the DCEU and that seems like more of a possibility than ever before. With Melissa Benoist's run as The CW's Supergirl slated to end after season 6, Supergirl's entrance into the DCEU couldn't come at a better time. Benoist has voiced her support for Calle's casting  and with that, the torch has been passed on.
Calle's casting came after Muschietti and other executives watched over 400 audition tapes searching for the right actress to fill the role. That kind of care and attention to the process of casting the character portends big things for Supergirl's presence in the DCEU, so while Calle is relatively unknown, it seems that DC is looking at her as part of the future of their DCEU lineup. With Cavill's future as Superman up in the air, it could be the perfect time to bring on another Kryptonian and could help the DCEU figure out just where Cavill fits into the future of the franchise. Cavill is not currently slated to appear alongside Supergirl in The Flash, but DC should not pass up on that opportunity. The franchise needs them now more than ever.
Source: datrintiart