Super Smash Bros. Ultimate Hosts Pokémon Battle For 25th Anniversary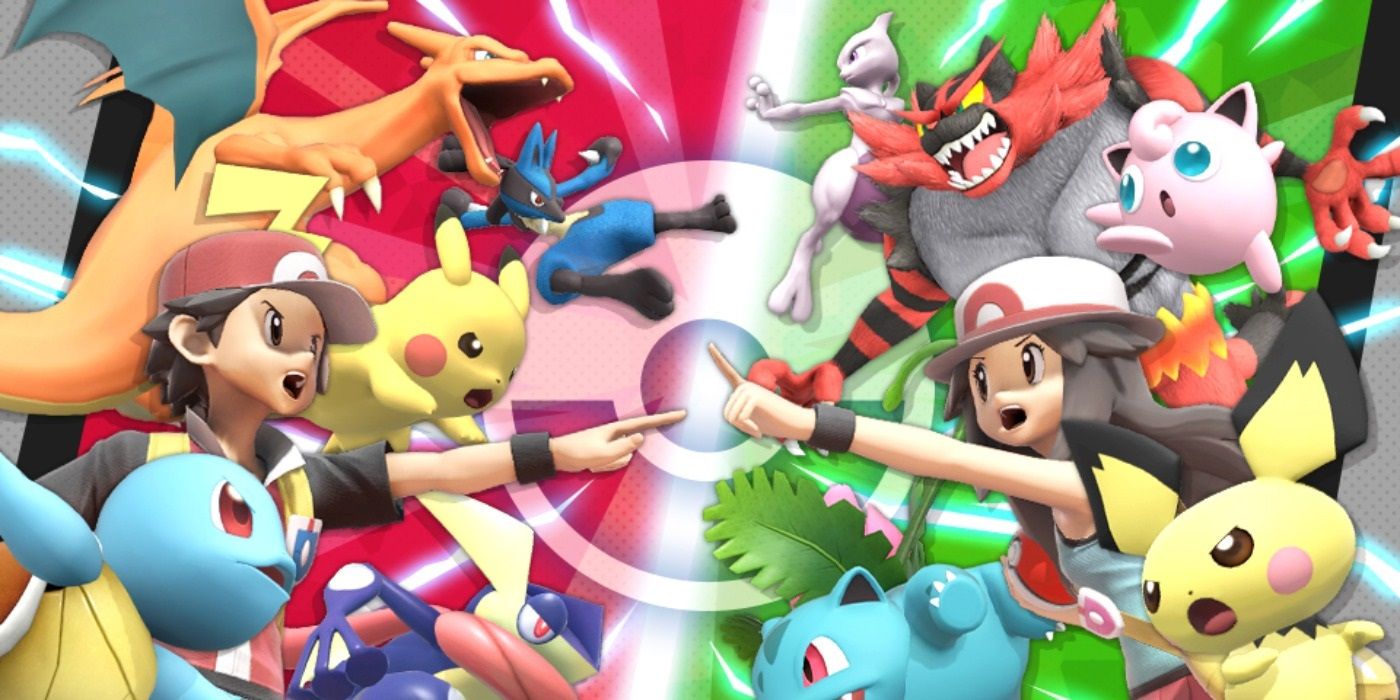 Nintendo's Super Smash Bros. Ultimate is hosting a Pokémon event as part of the 25th anniversary celebrations of the RPG franchise. Pokémon have been an important part of the Super Smash Bros. series since the beginning, with Pikachu being one of the most high-profile characters in the original game.
Super Smash Bros. Ultimate added a new Pokémon when it launched in the form of Incineroar from Pokémon Sun and Moon. A new Pokémon fighter from Pokémon Sword and Shield has been the subject of speculation for some time, but it looks like may not happen, with only two Fighters Pass Vol. 2 DLC slots remaining after the recent announcement of Xenoblade Chronicles 2's Pyra and Mythra. Despite this minor snub, there is still a ton of Pokémon content present in Super Smash Bros. Ultimate.
The official SmashBrosJP Twitter account has announced that a Pokémon event will be running in Super Smash Bros. Ultimate from March 5-8. A news post sent out to Super Smash Bros. Ultimate players via the in-game news feature reveals more details about the event, which will involve Pokémon-themed tournaments. The rules for each tournament are that players will use the Smash/Time format, with 2:30 on the clock, final Smash Meter switched on, and items set to high.
【トーナメントイベント】
3/5(金)から3日間、「大乱闘 ポケットモンスターズ」を開催!『ポケットモンスター』シリーズの25周年を記念した、ファイター、ステージ、アイテムがポケモンづくしのトーナメントです。勝ち進むほど、豪華なスピリッツが手に入ります。#スマブラSP pic.twitter.com/ntrgAENNzH

— 大乱闘スマッシュブラザーズ【スマブラ公式】 (@SmashBrosJP) March 3, 2021
The only playable characters allowed in the tournament are Pokémon. This means that players can only select Pikachu, Jigglypuff, Pichu, Mewtwo, Pokémon Trainer, Lucario, Greninja, or Incineroar. The only items that will be active during the tournament are the Smash Ball, the Poké Ball, and the Master Ball. The only stages that can be played will be Saffron City, Pokémon Stadium, Pokémon Stadium 2, Spear Pillar, Unova Pokémon League, Prism Tower, and the Kalos Pokémon League. The prize for progressing far in each tournament will be Pokémon Spirits.
The appearance of Pikachu and Jigglypuff in Super Smash Bros. was a huge deal back in the day, as the original game launched when Pokémania was still at a fever pitch. The Poké Ball item was also a huge draw, as were the random Pokémon that appeared in Saffron City. It felt like the Pokémon fighting game that fans had to wait another fifteen years to play (in the form of Pokkén Tournament on the Wii U). The Pokémon have always been a massive part of the Super Smash Bros. franchise and it's easy for content from the series to fill out an entire tournament event by itself.
Super Smash Bros. Ultimate is available on Nintendo Switch.
Source: SmashBrosJP/Twitter