Steven Yeun's 10 Best Roles Outside The Walking Dead, Ranked (According To IMDb)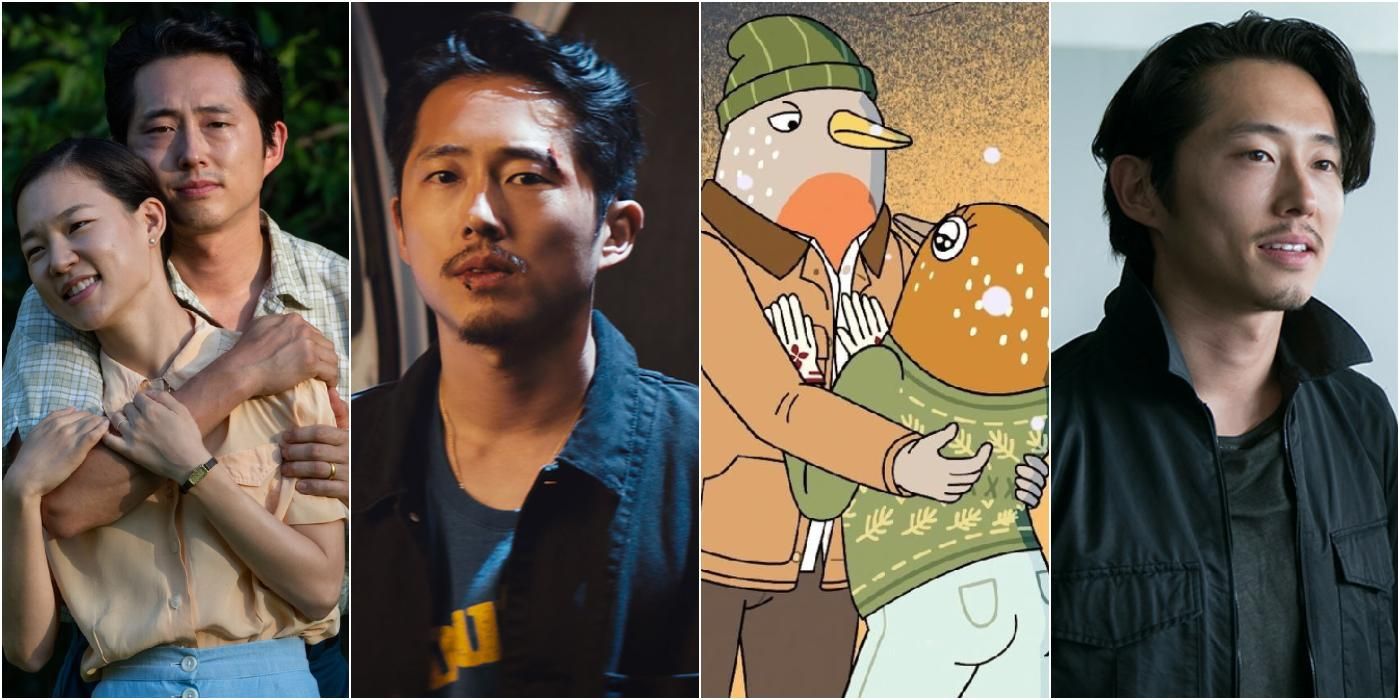 Steven Yeun's face and voice are all over TV and film. A South Korean-born actor who grew up in Michigan, Yeun is best known for his role as Glenn Rhee in The Walking Dead. Yeun seems drawn to sci-fi and horror, but his filmography attests to his genre-defying acting abilities.
Even though he has only appeared in 11 feature films so far, Yeun has earned praise for his work on films like the South Korean drama Burning and the black comedy Sorry to Bother You. Yeun is receiving a new wave of much-deserved praise for his latest film, Minari. At 37 years old, Yeun is clearly just getting started.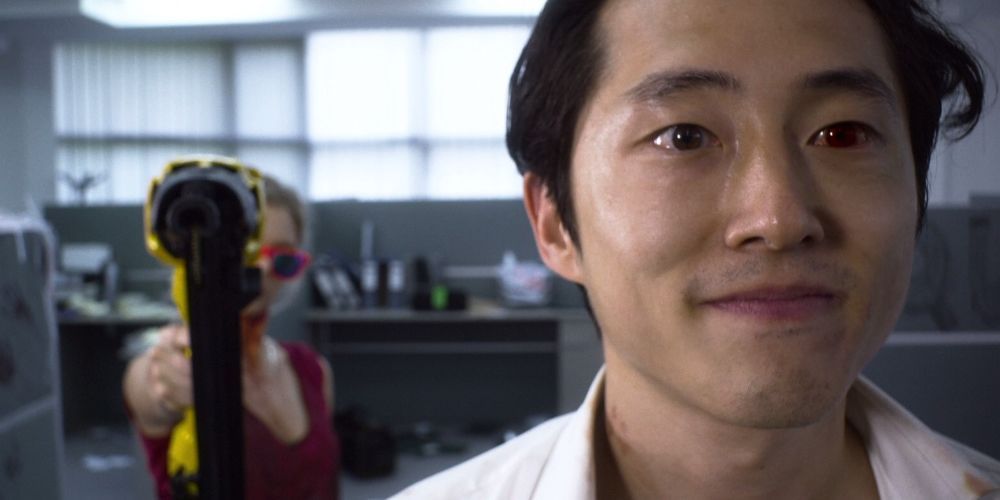 Joe Lynch's unique office horror flick Mayhem is fueled by Yeun's brilliant performance as Derek Cho, the film's narrator and protagonist. Cho and his client Melanie (Samara Weaving) watch on from Derek's law firm as the world is overrun by a virus known as ID-7.
This isn't a lethal virus; instead, it infects neurological functions, leaving its victims lacking all inhibitions or sense of morality. Cho and Melanie are forced to defend themselves as everything around them descends into chaos.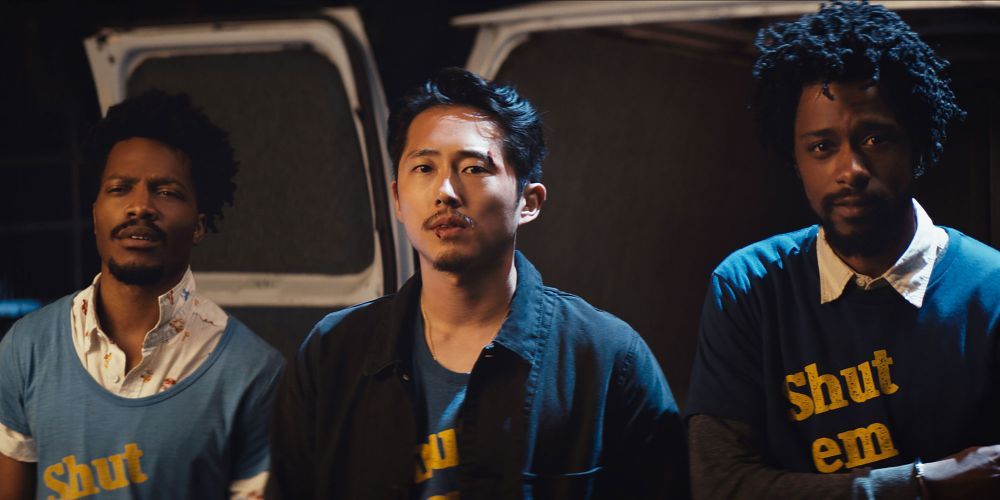 In Boots Riley's Sorry to Bother You, Yeun plays Squeeze, one of Cash's coworkers at RegalView, a telemarketing firm. Cash, played by LaKeith Stanfield, is recruited by Squeeze to join a union at the company, one intent upon demanding better wages and rights for employees.
Sorry to Bother You proved to be a smash hit when it was reviewed, blending dark comedy and social commentary flawlessly. The film also stars Tessa Thompson, Jermaine Fowler, Danny Glover, and Terry Crews.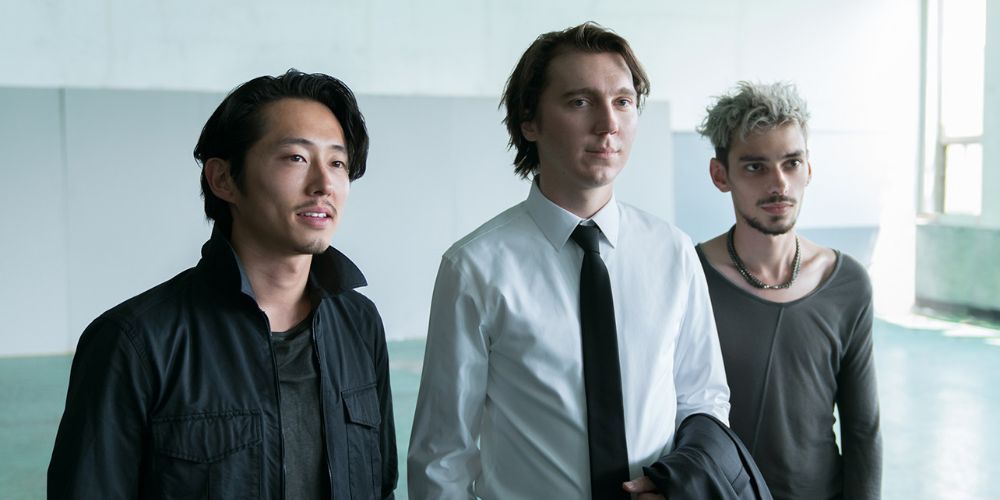 Yeun makes an appearance in Bong Joon-ho's ensemble, international sci-fi epic Okja. The Netflix original film tells the story of a Korean girl named Mija, played by Ahn Seo-hyun, who saves a genetically engineered super pig named Okja from the evil corporation that bred her.
Yeun plays an animal rights activist and Animal Liberation Front (ALF) member named K who translates for Mija. He works closely with Paul Dano's character J, the ALF leader.