Starfield Rumor Timeline: What To Expect From Bethesda's Next Release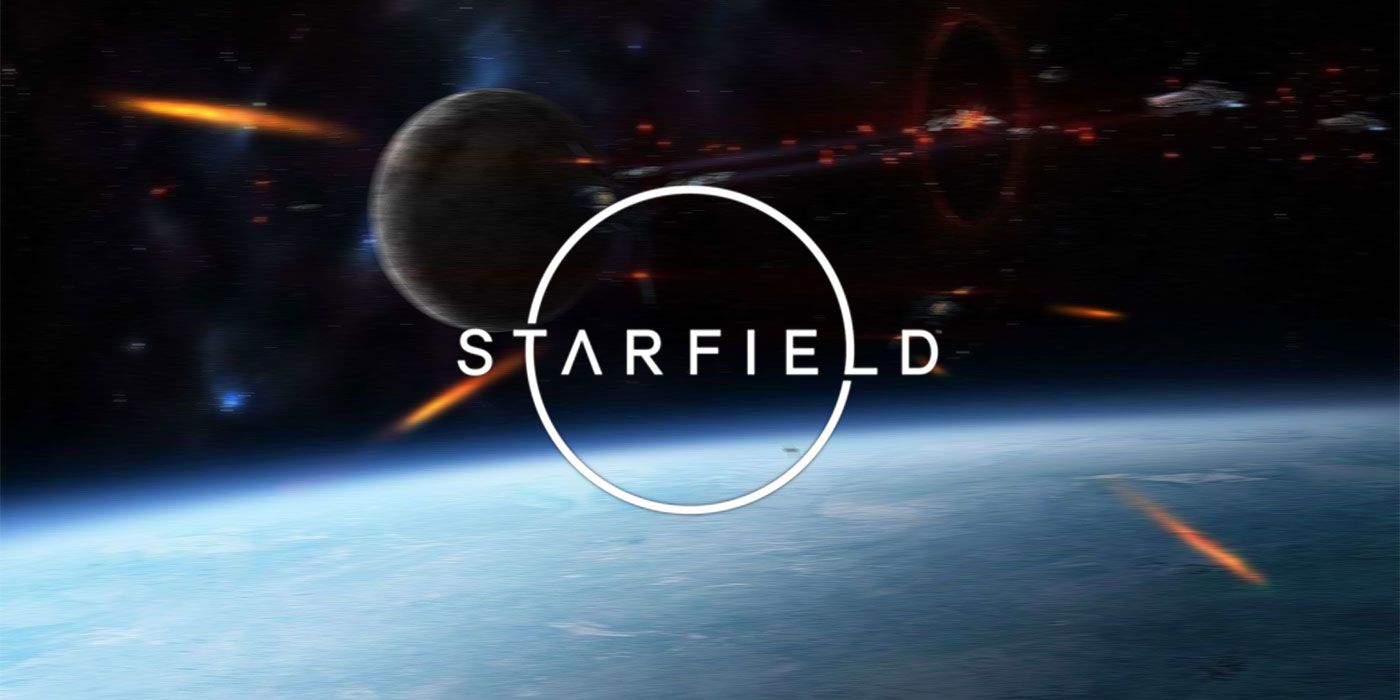 The highly-anticipated Starfield will be Bethesda Game Studios' first new IP in well over two decades. The upcoming release was first revealed to be in production during Bethesda's E3 2018 press conference, yet hardly any details are known about it today. Fans have had to rely on deciphering every hint dropped by Bethesda Chief Software Engineer Todd Howard and chatter from game industry insiders to glean information about the mysterious project, but players might not need to wait much longer to get an official Starfield update.
According to rumors, Starfield is slated to launch in 2021 and Bethesda could release a new trailer for the space-themed RPG in March. These claims come from two different corners of the internet and have not been confirmed by Bethesda. The company had only revealed vague details about its upcoming title, such as Howard teasing that Starfield would be the largest single-player experience Bethesda has ever created.
Starfield has remained enigmatic even almost three years after it was unveiled. Still, several leaks and speculations have brought together pieces of the puzzle to give players a better sense of what Bethesda could be devising and when it might launch. The space-faring adventure will be a stark departure from Fallout's post-apocalyptic landscapes and the medieval kingdoms of Elder Scrolls. Here's when to expect Starfield and how it could take shape.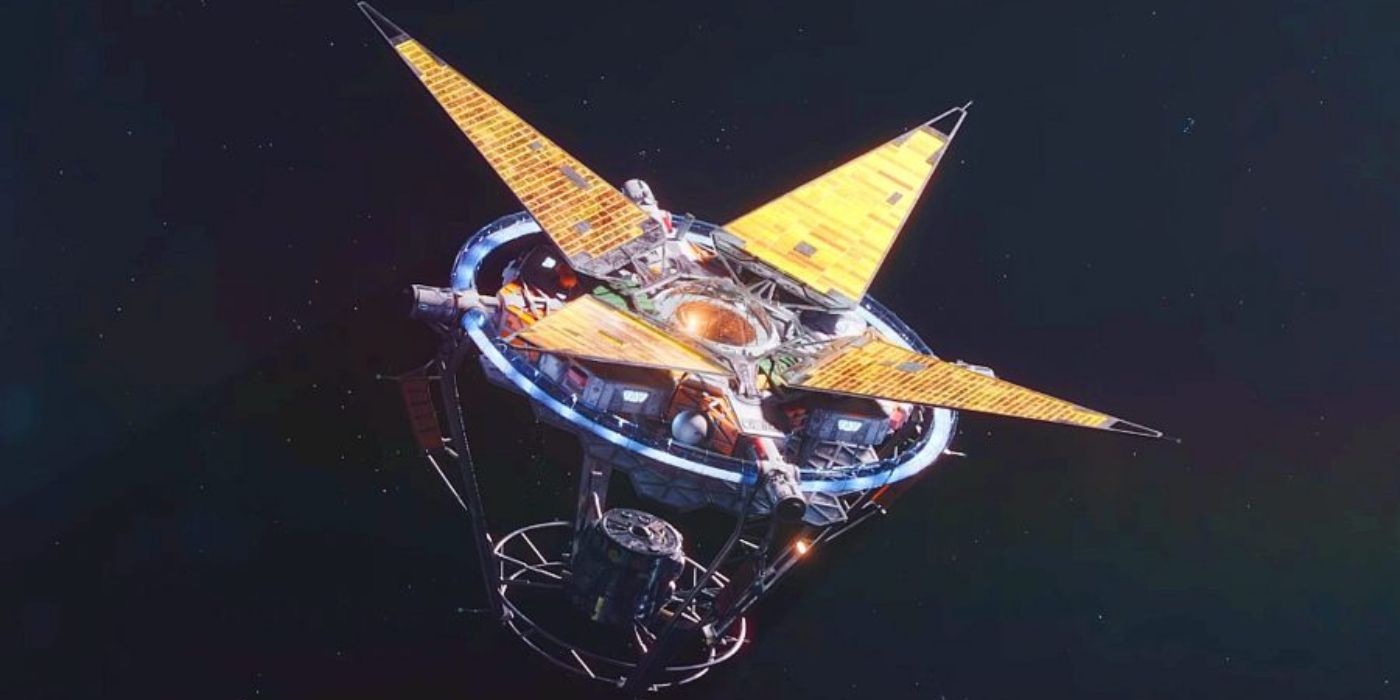 Following Howard's E3 2018 announcement of Starfield, the executive did multiple interviews to detail Bethesda's future game plans. In a conversation with The Guardian, Howard hinted that Starfield has been in development for years, which has led fans to believe it might arrive sooner rather than later. Howard explained that Bethesda has been "talking about it for a decade, we started putting things on paper five, six years ago, and active development was from when we finished Fallout 4."
Fallout 4 launched in 2016, and Howard stated that Starfield was in a playable state when its trailer debuted, which means Bethesda has been developing it for around five years. Howard and other Bethesda executives also confirmed that Starfield was the company's top priority in subsequent interviews. This has led players to believe that an update is due soon.
Those feelings were recently reassured by the anonymous industry insider NateDrake, who has a proven track record of leaking information on games forum ResetEra. NateDrake claimed that Bethesda intended to release Starfield in 2021 only a few months ago, but he warned that the COVID-19 pandemic might have hampered these plans.
The leaker admitted that they couldn't verify that the company was still operating under that deadline. Based on the poor reception of Fallout 76, Bethesda will likely take its time to get Starfield right to avoid any further ire. Whether or not the title will arrive in 2021, gamers should expect an update on the interstellar IP soon, which could mean a release date window announcement.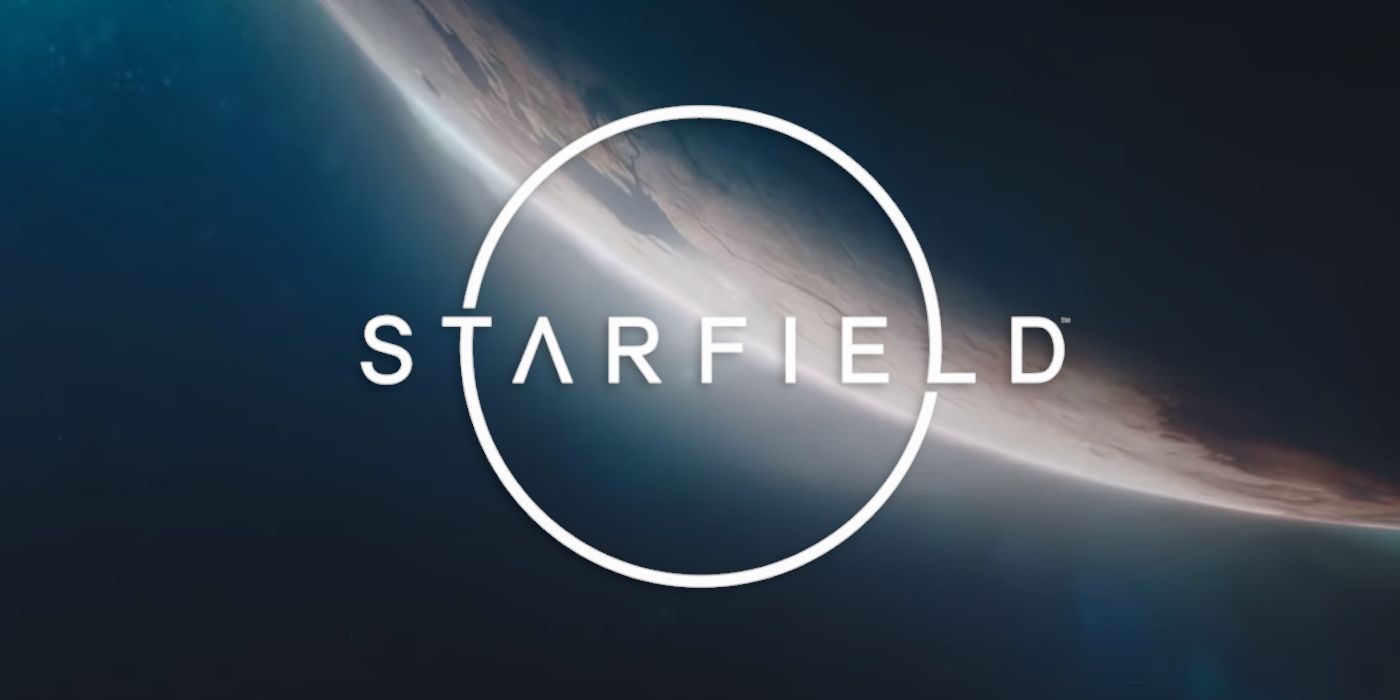 VentureBeat reporter Jeff Grubb stated on his podcast (around the 27:45 mark) that he expects Xbox and Bethesda to host a March showcase to walk through the companies' roadmap following Microsoft's $7.5 billion acquisition of ZeniMax Media (Bethesda's parent company) in September 2020. Grubb explained that the duo would use the event to explain what the deal means for Bethesda's current and future IPs, which could mean a Starfield teaser. Here are Grubb's comments:
I think they're going to have an event for this [Bethesda acquisition]…leading up to E3…this is one of the milestones…for Microsoft before E3. Once the deal closes they'll talk about it. I don't know if it'll be a full Nintendo-Direct style event, but they'll make note of it and talk about it extensively and explain what it means to everyone…Expect it around mid-March.
Grubb published that installment of his podcast on February 19. A few days later, Bethesda announced that it was auctioning the opportunity to design a Starfield character to help raise funds for an event being held by the Mid-Atlantic chapter of the Make-A-Wish Foundation. That was followed by game news YouTuber Parris tweeting a Starfield logo and a list of predictions about what Bethesda and Xbox will reveal during their rumored event, including a new Starfield trailer.
Bethesda has been radio silent about Starfield for years, so all of these separate murmurs are a good sign that something is bubbling underneath the surface. Players will need to wait for a sign from either Bethesda or Xbox to verify all of this chatter surrounding Starfield. Still, chances for an update are looking good since screenshots of the title were allegedly leaked months ago.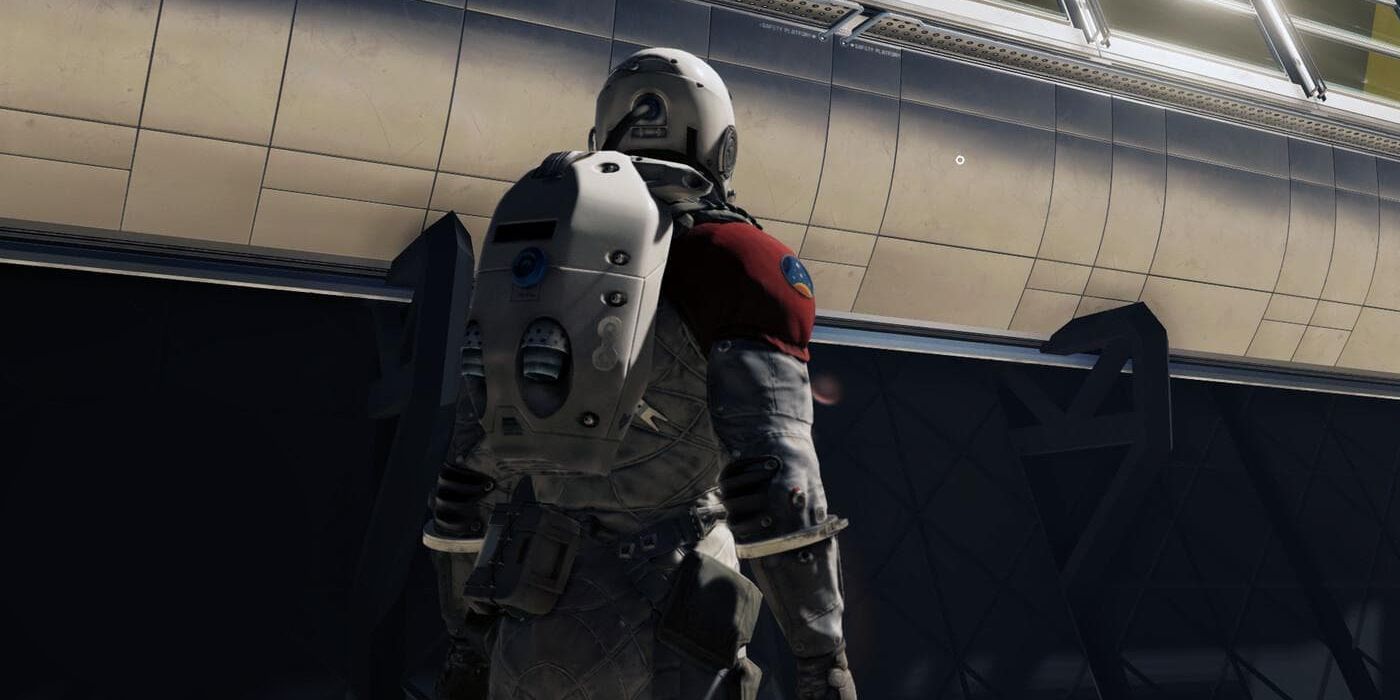 In October 2020, game news YouTuber Skullzi published what he claims to be leaked images of Starfield. The most compelling one is seen above and reveals what the upcoming title's HUD could look like, which clearly shows that a shotgun will be a usable weapon and two gauges that appear to be health and oxygen levels. It also shows that the game will use the third-person perspective and be partially set on a space station that players can travel in and out of.
There were several more allegedly leaked Starfield images, which Redditor wooshthem compiled into a single post. They included various character models, game textures, and a logo of one of the game's factions. That logo was subsequently verified to be real when Bethesda Managing Director Ashley Cheng appeared on a live stream wearing a shirt with the insignia on his sleeve. That same logo is seen patched onto the astronauts' sleeve in the leaked image seen above, which made Skullzi's batch of screenshots far more believable.
While Bethesda hasn't confirmed anything yet, all of the stars appear to be aligning for an upcoming Starfield update. Months of speculation and leaks have been bolstered by the recent torrent of new details that have emerged about the upcoming sci-fi title from trusted imgs. Bethesda could finally be ready to show the world its first new franchise in 25 years.