Stardew Valley Board Game Announced By Series Creator, Available Now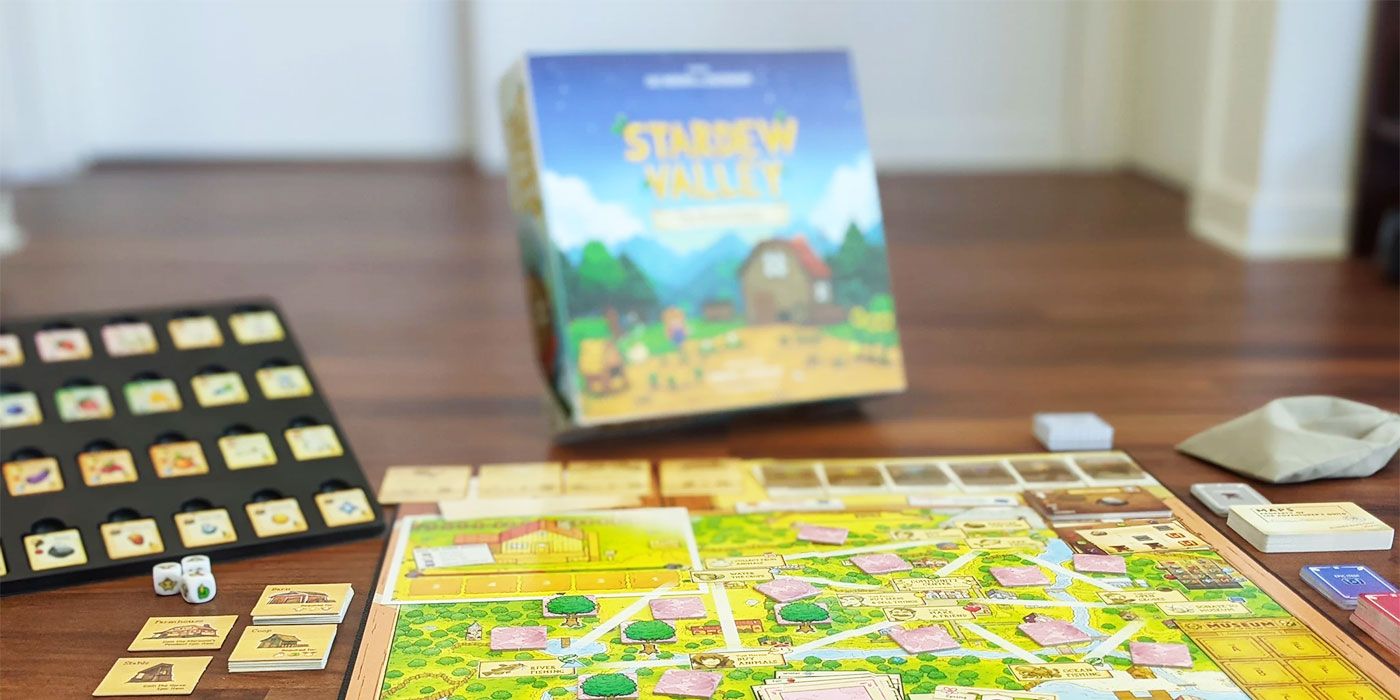 Stardew Valley creator ConcernedApe has announced that the board game version of the massively popular farming simulator is now available. Stardew Valley is available on a myriad of platforms and the game's console versions recently received the title's massive 1.5 update, which was initially released on PC last December. The update adds a tremendous amount of content to the game, which was originally released in 2016, including the addition of a brand-new region called Ginger Island.
Some of the other new features that Stardew Valley's 1.5 update added include a new seaside farming location called the Beach Farm, split-screen local multiplayer, a lot of new items, quests, events, and more. The 1.5 update also introduced a myriad of smaller changes that have improved the game's experience in a lot of ways, such as the new "Lost and Found" box, the "Tool Tips" tab, being able to see which characters the player has already interacted with for the day, and a lot more.
ConcernedApe, real name Eric Barone, announced the board game in a new blog post on the Stardew Valley website. It costs $55, although it's only available in the US at the moment, and is playable by up to four players in co-op. Players will need to work together to protect the Valley and keep Joja Corporation from taking over by completing certain goals, which are randomized for each session. According to the official website, a typical session has participants play through a full in-game year, which lasts around 45 minutes per player (so up to three hours for a 4-player game).
Stardew Valley: The Board Game was in development for 2 and a half years, with Barone collaborating with board game designer Cole Medeiros. According to Barone, the board game is the very first merchandise project where he acted as the publisher from start to finish. He says in the blog post that while the game is easy to learn, it's not meant to be a short or casual experience. He adds that Stardew Valley: The Board Game was designed to feature some depth and complexity and that the rules can be adjusted to make it easier or harder depending on the preference of the players.
Stardew Valley: The Board Game looks pretty interesting from what's been shown so far. Being able to play Stardew Valley as a board game just gives fans of the game another way to experience the relaxing title. Hopefully, it will be successful enough in the US that more copies will be produced and made available in other regions.
Stardew Valley: The Board Game is now available through the game's official website.
Source: Stardew Valley