Star Wars: The Bad Batch Image Reveals New Look at Fennec Shand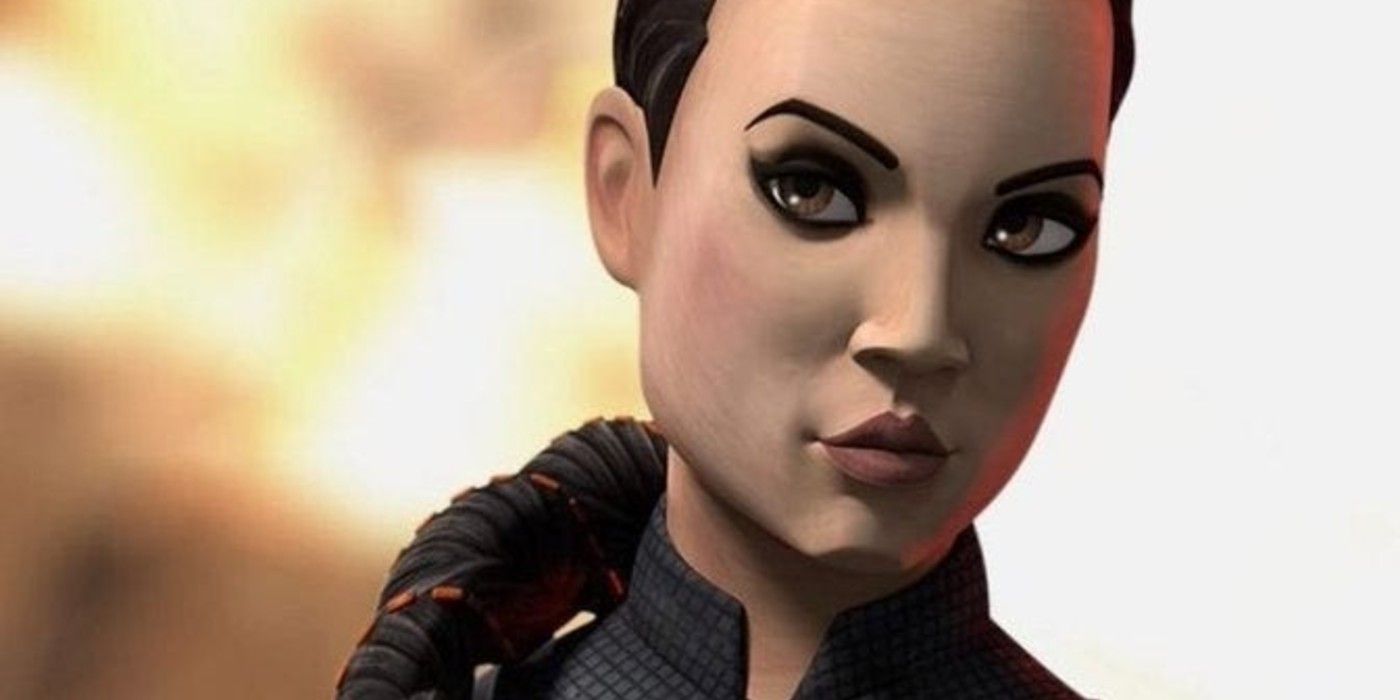 A new image from Star Wars: The Bad Batch reveals a fresh peek at the animated Fennec Shand. The success of The Mandalorian over on Disney+ has spurred a new wave of Star Wars television shows. The next few years will see a mix of both animated and live-action projects that will expand the galaxy far, far away in creative ways. The next show on Lucasfilm's schedule is The Bad Batch, an animated follow-up to Star Wars: The Clone Wars centered on a group of experimental clones who all possess genetic mutations.
They won't be the only familiar faces appearing in The Bad Batch, as Mandalorian breakout character Fennec Shand is poised to have a role in the series. Played by Ming-Na Wen, Fennec is a sharpshooter who first appears as a target for Din Djarin (Pedro Pascal). However, following her apparent death and resurrection, she becomes a vital ally for the bounty hunter in his quest to protect baby Grogu. Fennec will also appear in the upcoming Mandalorian spin-off The Book of Boba Fett, but before that, she'll dip into the animated world.
In honor of Women's History Month, the official Star Wars social media account shared several wallpapers showing off their best animated female characters. Among them was Fennec, thus giving fans a new peek at her appearance in The Bad Batch. This marks the first time the animated version of Fennec has been seen without her orange visor, making it even more exciting. Check it out down below.
When Fennec "died" in The Mandalorian season 1, it looked like her character arc was over just as it barely began. However, it's now clear there's much left to explore with Wen's Star Wars character between The Bad Batch and The Book of Boba Fett. In fact, the animated series could even pave the way for more appearances in the future, and The Book of Boba Fett could reference key parts of Fennec's past. As The Bad Batch takes place well before The Mandalorian and The Book of Boba Fett, fans will see Fennec's early days in the series, which will surely be fascinating to see play out.
Wen will supply her voice for The Bad Batch, thus keeping her completely involved with Fennec's story. The Mandalorian has revealed very little about her life, so the canvas is wide open. Viewers will learn more about Fennec's backstory when The Bad Batch premieres in May, and then they'll see her again later this year with the arrival of The Book of Boba Fett. In short, 2021 is turning into the perfect year for one Fennec Shand.
Star Wars: The Bad Batch premieres on May 4 on Disney+.
Source: Star Wars/Instagram