Star Wars: Republic Commando PS4 & Nintendo Switch Releases Announced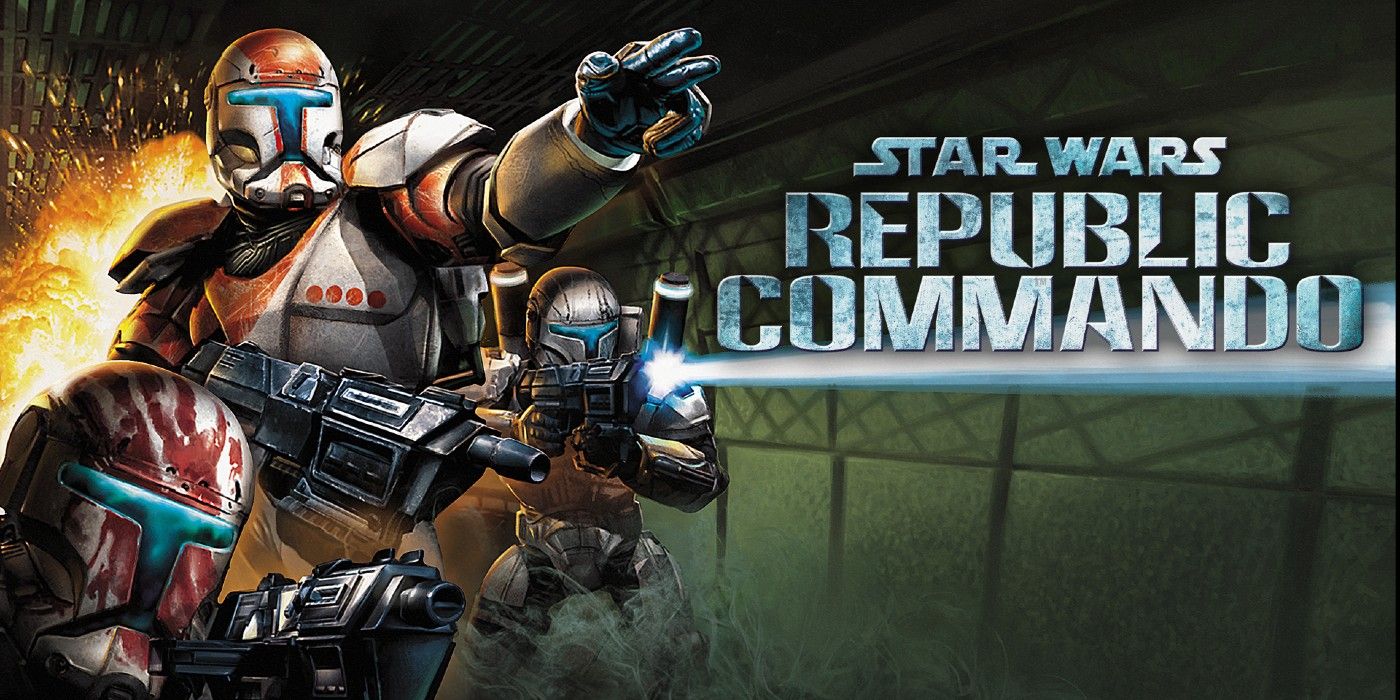 Star Wars: Republic Commando is officially coming to PS4 and Nintendo Switch in April, as a previous leak had suggested. The beloved Star Wars shooter is making its way to non-Xbox consoles for the first time later this year, all with updated features and controls.
The acclaimed shooter made a name for itself by being a darker look into the Star Wars universe, taking place during the events of Revenge of the Sith. The game directly leads into the third act of the film, just before Order 66 happens, leaving a lot of speculation as to what happened to Delta Squad after the game. Work on a sequel was canceled back at LucasArts, but perhaps Disney will revive the sub-franchise should there be enough of a response to this game.
Aspyr Media's announcement for the Star Wars: Republic Commando ports has come as a surprise to many despite the leak. The trailer dropped online this morning, giving everyone a dose of nostalgia with their morning coffee. "Since its original launch in 2005, Republic Commando continues to be a fan-favorite Star Wars game. We're honored to be able work with Lucasfilm Games to bring back this beloved moment in franchise history." said Ted Staloch, Aspyr Co-founder.
Star Wars: Republic Commando will launch on April 6, 2021 for Nintendo Switch and PS4 (with forward compatible support on PlayStation 5). An Xbox One version has not been announced, but the original game is backward compatible on the console. Aspyr has ported other titles to Xbox, so perhaps it'll just come later with all the updated bells and whistles. The game will features trophies on PlayStation as well as updated controls, though specifics weren't given at this time.
The future of Star Wars games is promising but right now, there aren't many details on future projects. Disney recently confirmed that EA will no longer be the exclusive developer/publisher of Star Wars games and Ubisoft will be one of the first to tackle a new game in the series. Ubisoft's Massive Entertainment will develop the open-world title and release it sometime after its Avatar game, which is expected to be coming relatively soon.
Aspyr is also heavily rumored to be doing new work on the Knights of the Old Republic series, including potentially a new game in the series. No details have been made official, but the rumblings come from reputable imgs. Hopefully, a sequel to Star Wars: Republic Commando can sneak its way into Aspyr's line-up or a studio equipped to handle shooters can take over the IP.
Star Wars: Republic Commando will be available on PS4 and Nintendo Switch on April 6, 2021.
Source: Aspyr Media