Spotify HiFi To Bring High-Quality Audio: How & When You'll Get It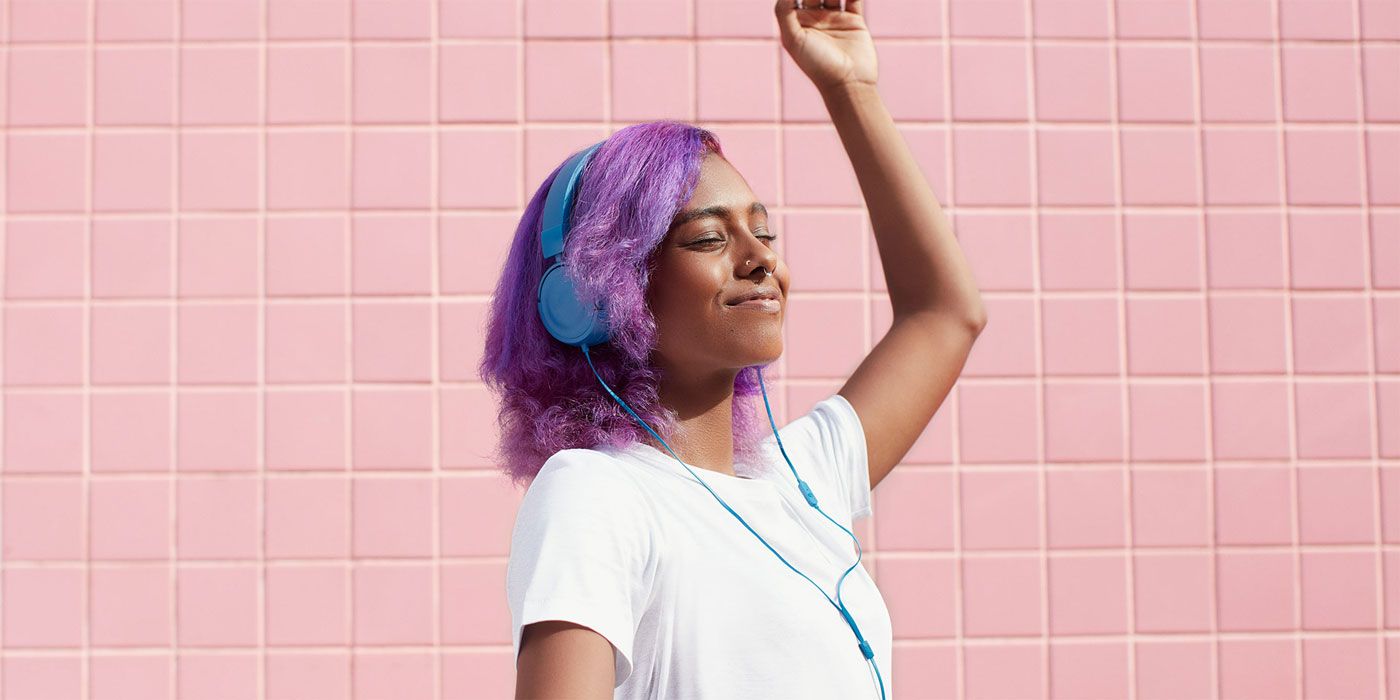 Spotify announced Monday it will soon offer music in a higher-quality format through its new HiFi option. While a bit of a tongue twister when spoken out loud, Spotify HiFi will be a welcome addition to the music-streaming service, especially for music connoisseurs who still prefer to listen to songs on CD or vinyl. Here's an explainer on how and when Spotify customers can expect to get access to it.
Spotify launched in Sweden back in 2008 and has been a publicly traded company on the New York Stock Exchange since 2018. The streaming service offers more than 70 million tracks, including more than 2.2 million podcasts and currently offers both a free ad-based option with limited song skipping and an ad-free subscription model (Spotify Premium) with additional features, such as improved sound quality, the ability to play specific songs and offline access.
Spotify HiFi promises to stream music in a "CD-quality, lossless audio format" to either a mobile device or a Spotify Connect-enabled speaker. As a result, the streamed music will have more depth and clarity and will sound closer to what the artist intended when it was originally recorded. While no official release date has been announced, the company said it would be rolling out Spotify HiFi in select markets later this year. Spotify said in its press release that high-quality music streaming is one of the most-requested features of its users. The press release doesn't mention how much Spotify HiFi will cost, but it will be a tier above Premium, which is currently priced at $9.99 a month in the U.S.
While Spotify is by far the most popular music streaming service around, it is certainly not the only one out there, and there are already some options for streaming music in high fidelity. Amazon Music, for example, launched an HD tier in 2019 where users can stream more than 70 million songs available in CD-quality — at up to 850kbps, 16-bit audio with an 44.1kHz sampling rate — and more than 5 million songs at up to 3,730kbps, 24-bit, 192kHz audio, which is better quality than a CD. It costs $14.99 a month, which is five dollars more than it's standard subscription option — Amazon Music Unlimited.
Meanwhile, the often-maligned music streaming service Tidal has a HiFi tier, which includes a Masters collection of millions of songs at up to 9,216 kbps, 24-bit audio and a sampling rate of up to 192kHz, though typically 96kHz. However, it's significantly more expensive at $19.99 a month. Other services, such as Deezer and Qobuz, also offer lossless audio streaming options.
Spotify is a little behind the times here when it comes to hi-fi audio, as currently the best it can do is 320kbps. Therefore, the new option will likely be welcomed by a large number of its subscribers. Of course, it depends on the price. Spotify Premium, Amazon Music Unlimited and Tidal Standard are all $9.99 a month but there's a five-dollar gap between Amazon and Tidal's top-tier services. If Spotify HiFi is priced closer to the $15 mark like Amazon Music HD, it could dominate the competition.
Source: Spotify