Skyrim Official Board Game Being Crowdfunded On Kickstarter Rival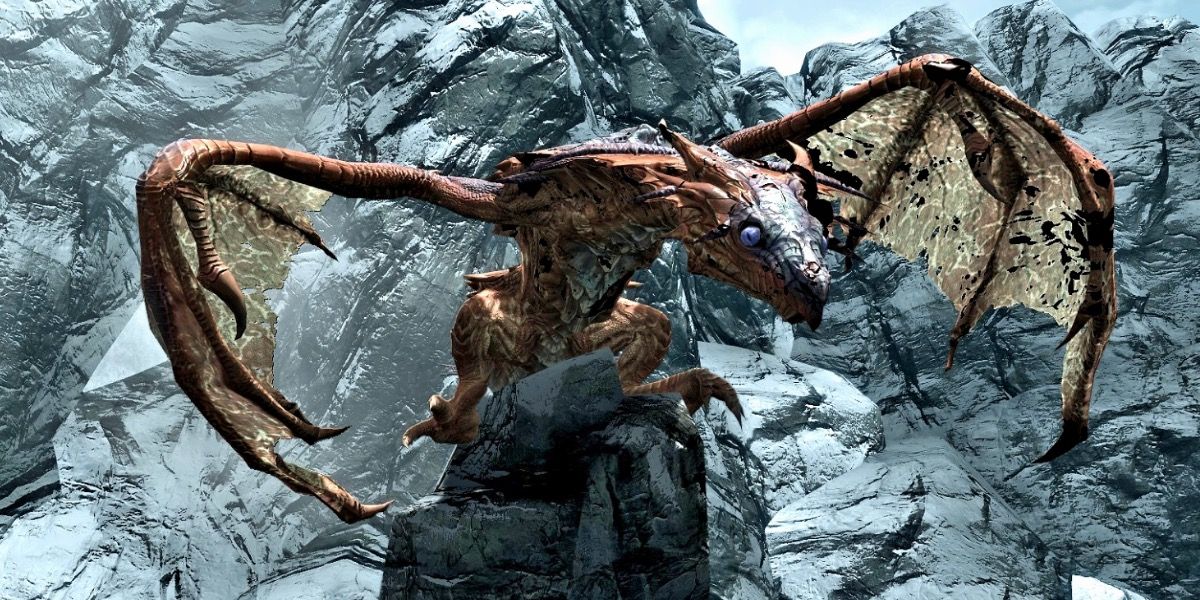 A board game based on The Elder Scrolls V: Skyrim is coming soon to board game crowdfunding site and Kickstarter rival Gamefound. Since its launch, Kickstarter has been one of the most popular ways for indie game developers to fund their projects. The service allows players to contribute directly to projects they want to see brought to life, removing the frequently obtuse barrier between developers and fans. Games like Eiyuden Chronicle and Frosthaven gave Kickstarter its best gaming year ever in 2020, ensuring that developers will be bringing their projects to the site for a long time to come.
For all its successes, Kickstarter and other crowdfunding sites have received their fair share of criticisms, too. Kickstarter makes its money by taking a percentage cut of every successful project. For games that raise a lot of money, that means that the developers have fewer funds to work with. Many have also complained that Kickstarter makes it difficult to choose among multiple reward options within single pledge tiers. Third-party sites like Backerkit have alleviated the problem somewhat, but they take an additional percent cut of the final funds, meaning that developers have even less money left over. Sometimes developers, even ones with a lot of promise behind them, run off with backers' money or don't meet their funding goal, cutting fans' hopes short.
Gamefound, a new crowdfunding website specifically for board games, is hoping to provide creators and backers with an alternative to Kickstarter. As reported by Polygon, one of the most prominent upcoming projects on the site is a board game version of The Elder Scrolls V: Skyrim. Officially titled The Elder Scrolls 5: Skryim The Board Game, the game is being developed by Modiphius Games. Modiphius has previously published miniatures games based on Fallout and The Elder Scrolls, so they have experience with making board games out of some of Bethesda's biggest properties. Little else is known about the game or its expected release, but interested fans and players can sign up on the project's page to be notified when more information is available. The game's crowdfunding campaign will likely go live in June of this year. Besides the Elder Scrolls V: Skyrim board game, Modiphius is also developing games based on Homeworld, Dune, and Dishonored.
The board game industry has experienced a significant rebound in the past few years thanks to crowdfunding and Kickstarter in particular. There's already a lot of excitement around the project, and thanks to Modiphius' experience with other Bethesda titles, it's likely that the Elder Scrolls V: Skyrim board game will be a big success. The only possible hurdle is the change in the platform: many backers trust Kickstarter because it has proven experience handling large, popular crowdfunding campaigns. Gamefound only has one active campaign at the time of this writing, meaning that it will have to prove that it's able to make things run smoothly before players will trust it with their money.
Gamefound has all of the right ideas so far: a smaller percentage removed from the total funds raised, a built-in service similar to BackerKit that allows backers to choose their own rewards, and a variety of high-profile board game projects to inspire confidence in players. All that remains to be seen is whether the site can handle a campaign that's likely to be very popular if Skyrim's enduring popularity is to be believed. The launch of the crowdfunding campaign for The Elder Scrolls V: Skyrim's board game version will certainly be one to keep an eye on.
Source: Gamefound (via Polygon)