Simon Pegg Returns to Force Awakens Jakku Location for Mission: Impossible 7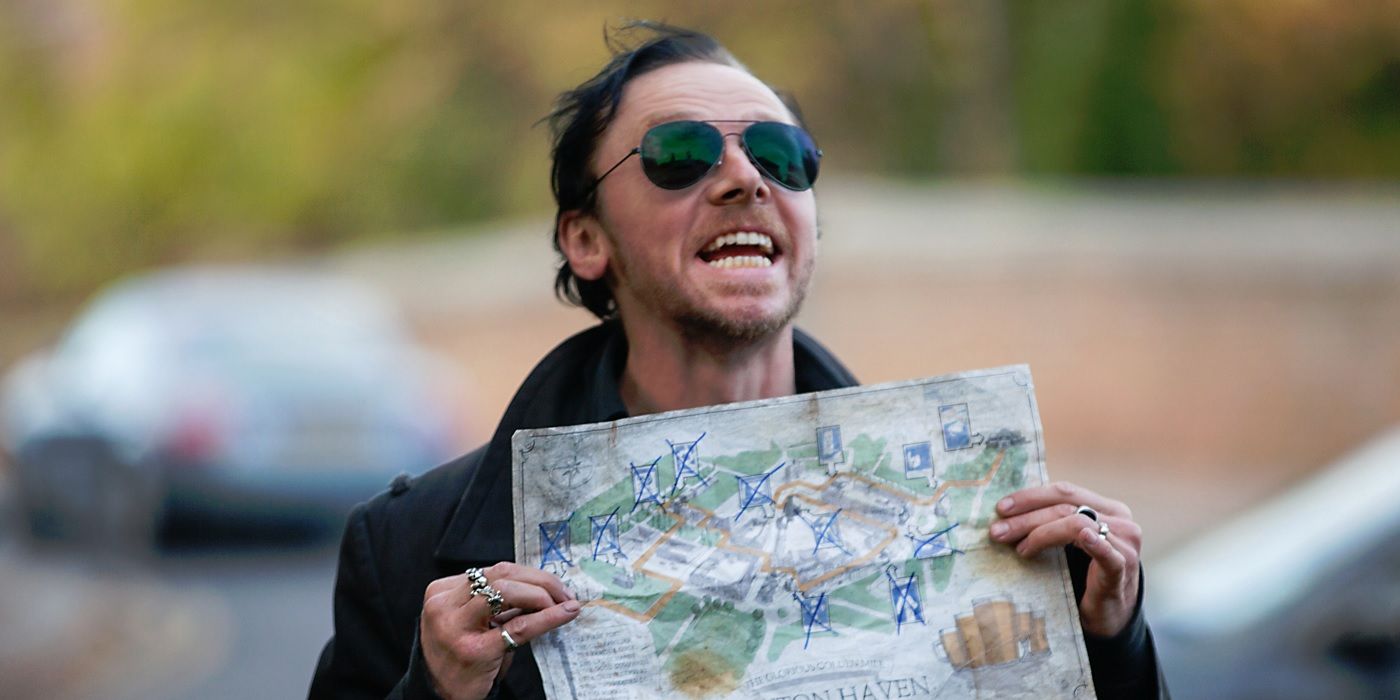 Simon Pegg has returned to the Jakku location where he previously filmed Star Wars: Episode VII – The Force Awakens, in order to continue working on the upcoming Mission: Impossible 7. The desert locale is the latest stop for a production that has so far been plagued by setbacks and controversy.
Back in 2015, filmmaker Christopher McQuarrie released Mission: Impossible – Rogue Nation and ended up with one of the biggest hits of the summer movie season. The film marked the return of IMF operatives Ethan Hunt (Tom Cruise), Luther Stickell (Ving Rhames), and of course, Benji Dunn (Pegg), and ended the four-year wait that fans of the spy-thriller franchise had endured since the release of Ghost Protocol. While Rogue Nation was a big deal for fans, it was also part of what was a fairly spectacular year for Pegg, who returned that winter to star in what became another blockbuster, J.J. Abrams' The Force Awakens. Though Pegg's role as Unkar Plutt was a relatively small one, it was very much a dream come true for him, having been a major Star Wars fan his entire life.
In a new post via Pegg's Instagram account, he revealed that he's once again returned to the location where the Jakku scenes for The Force Awakens were shot, seven years after previously having been there to shoot the hit Star Wars film. This time, Pegg has returned in order to continue production on Mission: Impossible 7, though judging by the photo he posted, he's still managing to find some time to relax on what has been a very hectic shoot. Joking that he's somewhat thinner this time around, Pegg said:
Went back to Jakku today. Sand Boarding in the same spot we shot Force Awakens 7 years ago. Dropped a bit of weight since then. Probably less portions.
The desert locale can be found in the United Arab Emirates, specifically Abu Dhabi, and offered the perfect setting for the remote Inner Rim planet. Exactly what sort of role it will play in Mission: Impossible 7, however, is currently unknown. So far, the production has spent time filming in Italy, the U.K., Poland, and Norway, and problems have continued to follow along at every turn. Obviously, the COVID-19 pandemic has been a major issue, but there have also been issues over a bridge in Poland, underpaid crew members, and an on-set rant from Cruise that has been both applauded and criticized. Nonetheless, the production is now set up in Abu Dhabi and hopefully its troublesome days are now behind it.
It's also worth pointing out that McQuarrie plans on shooting Mission: Impossible 7 and 8 back to back, so however tough things have been so far on this production, there's still another film to shoot. With a COVID vaccine now giving hope to the idea that life could return to normal in the near future, many of the hurdles that large scale productions such as Mission: Impossible could be a thing of the past. At this point, the challenges faced on Mission: Impossible 7 clearly haven't prevented the production from plugging along, and Pegg seems to be quite content to take a bit of a break in a very familiar desert landscape.
Source: Simon Pegg