Sex Pistols Show Images Reveal First Look At Danny Boyle's Pistol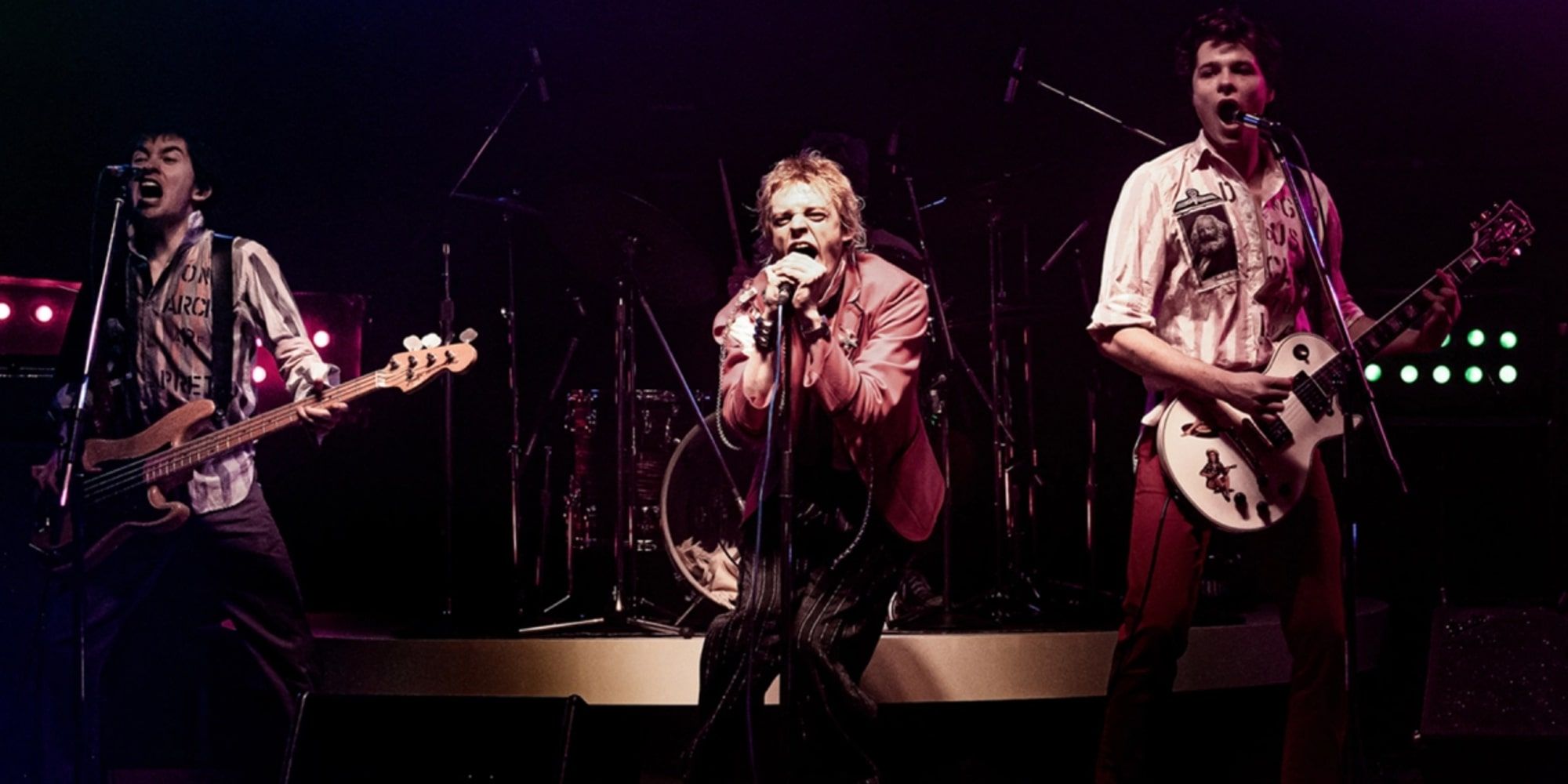 FX has released the first photo of the Sex Pistols in the upcoming mini-series, Pistol from director, Danny Boyle. The series is set to air on FX and developed by Moulin Rogue screenwriter, Craig Pearce. Pistol is based on the 2018 memoir, Lonely Boy: Tales from the Sex Pistols written by guitarist, Steve Jones.
The series will focus on Steve Jones, one of the band's founders and the lead guitarist. Jones will be played by Toby Wallace. The rest of the band's cast is rounded out by Enola Holmes' Louis Partridge as Sid Vicious, Anson Boon as John Lydon, aka, Johnny Rotten, and newcomer, Jacob Slater as drummer Paul Cook. The series' cast will also include Thomas-Brodie Sangster (The Queen's Gambit) as the band's manager, Malcolm McLaren and Westworld star, Tallulah Riley, will portray Vivienne Westwood, a punk fashion icon who helped define the UK punk scene.
In a set of new photos released by Rolling Stone, fans get their first look at the Pistol series and the iconic band. The series is currently in production and is set for six episodes. The photo appears to be a recreation of the band's performance of "Pretty Vacant" in 1977 on Top the Pogs, a weekly British music series.
Musical biopics in film and television have been a hallmark for years, and various iconic figures have gotten the biopic treatment, like Johnny Cash, Elton John, and Queen, just to name a few. Andra Day recently won the Golden Globe for Best Actress in a Motion-Picture Drama for her performance of Billie Holiday in the film, The United States vs. Billie Holiday. This isn't the first time the Sex Pistols' story has been told. A portion of the band's story was told in the 1986 film, Sid and Nancy, starring Gary Oldman as the band's bassist, Sid Vicious, and his romance with Nancy Spungen. That film gained a cult following, yet has been dismissed by John Lydon.
Pistol seems like a project that ties many of Boyle's previous themes together. His films, like Shallow Grave, Trainspotting, and even 28 Days Later, have focused on working-class UK citizens, as well as implementing elements of counter culture in the soundtracks and editing styles. Boyle famously dropped out of directing a James Bond movie, and one has to wonder if this was due to the nature of 007 being in opposition of the normal outcast and counter culture elements Boyle tends to focus on. Yesterday, Boyle's last film, focused on the musical impact of the country's biggest musical icon, The Beatles. It makes sense that his next project would delve into a band whose music changed the scene and the musical landscape in not only the U.K, but the world in general.
Source: Rolling Stone