Selling Sunset: Cast Celebrates As Show is Renewed for 2 More Seasons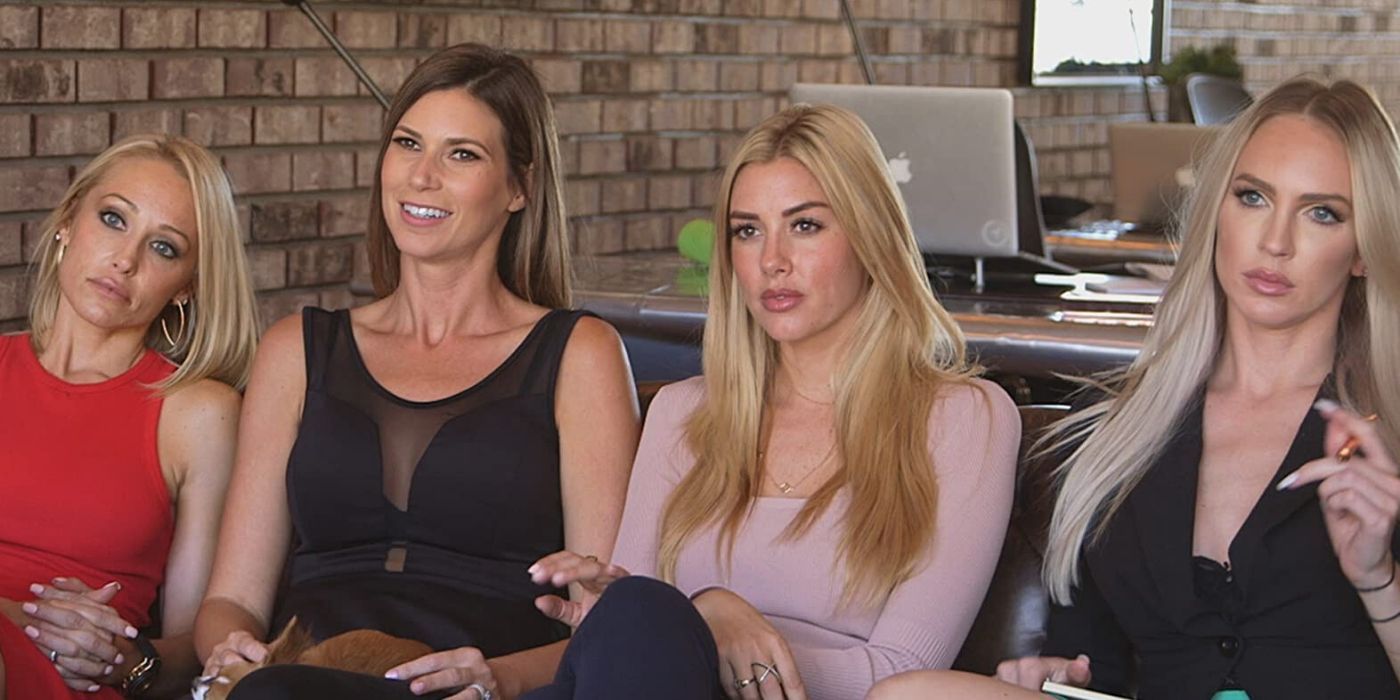 The streaming service Netflix has confirmed that Selling Sunset will be back for another two seasons. Viewers were already aware of a season four on the way but were surprised to hear that a fifth has been confirmed by the network. Season four has yet to begin filming, but this confirmation indicates that production is underway. With all the drama that has gone on off-screen between the ladies, they need a fifth season to fit everything in.
Selling Sunset aired its first season on Netflix in 2019. The following year, the show aired two seasons within a matter of months during the beginning stages of the COVID-19 quarantine. The show became a must-watch for those stuck in their homes; viewers quickly became obsessed with the personal and professional lives of the real estate agents. Since the third season aired last summer, the ladies from the Oppenheim Group have been up to a lot the fans can't wait to get the inside scoop on.
According to E! Online, Selling Sunset is officially set to produce two more seasons for Netflix. Season four is set to begin production later this month with cast members from the last three seasons, such as Chrishell Stause, Christine Quinn, Heather Rae Young, Amanza Smith, and the rest of the gang. They will be joining the owners of the brokerage, Jason and Brett Oppenheim. In an exclusive video from E!, the cast of the popular real estate series is seen celebrating their return as they get ready to start filming season four.
Christine tells the camera that fans should get ready for "bigger houses and bigger drama" in the upcoming season, while Chrishell is still hoping for some peace with the ladies at the office. "We're gonna probably burn a little sage, say a prayer. But let's do this!" she concluded. The video also included appearances from Heather, Mary Fitzgerald, her husband Romain, Davina Potratz, Maya Vander, including Brett and Jason Oppenheim. Since filming will be taking place later this month, the season will probably begin streaming in time for summer.
Viewers have been waiting for the cast to begin filming their fourth season for almost a year now. Selling Sunset took the world by storm last year, and fans cannot wait to see the new drama the Oppenheim Group will bring in the upcoming season. Chrishell just went through another public break-up, Christine is pregnant, and Brett left the brokerage to start his own. Viewers will be running, not walking to their TVs once the new season is available.
Sources: E! Online