Second AC Valhalla DLC Has Finished Being Recorded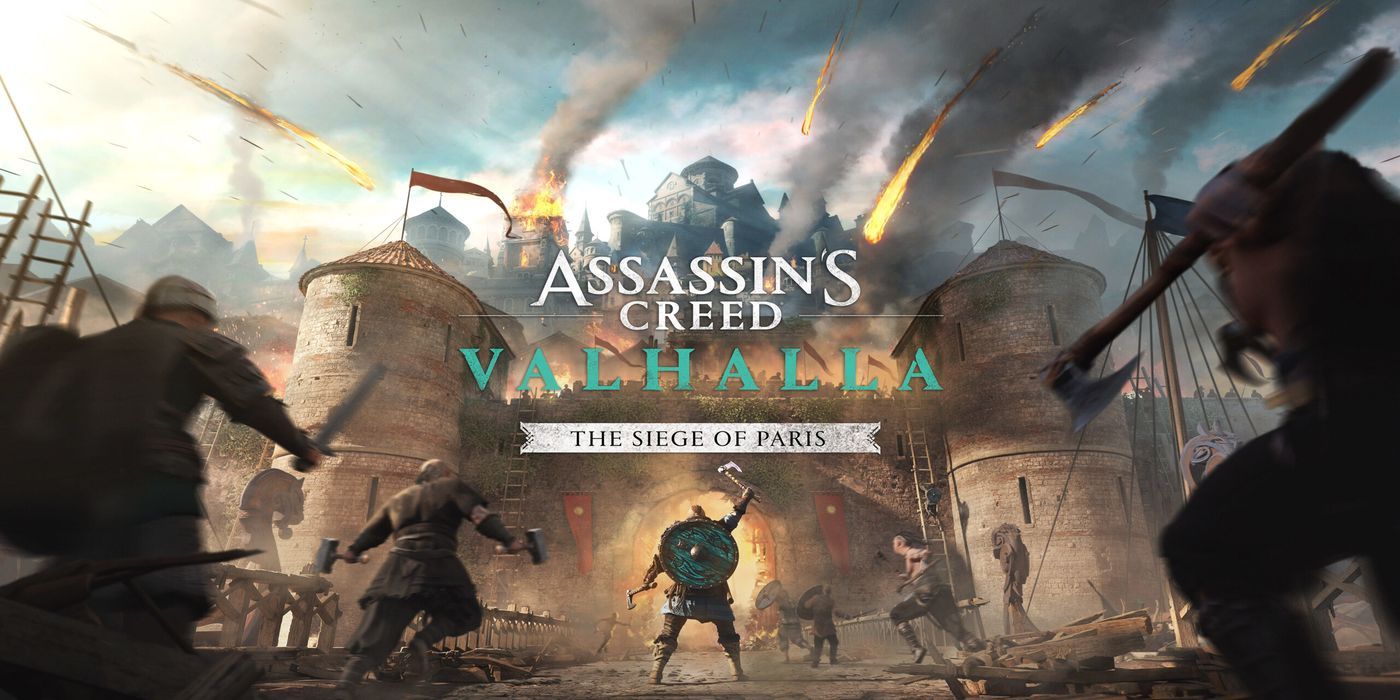 According to male Eivor's voice actor, Magnus Bruun, recording on the second DLC for Assassin's Creed Valhalla has officially wrapped. Developer Ubisoft Montréal plans to release two separate story expansions for AC Valhalla this year – Wrath of the Druids and The Siege of Paris. Wrath of the Druids will roll out first, as its slated to release sometime this spring. The Siege of Paris, the second and final major DLC release, has been billed as a summer 2021 content drop.
As the title suggests, Eivor will embark on a journey to the Kingdom of Francia during The Siege of Paris. Eivor and his or her fellow Vikings must infiltrate the city of Paris, forge new alliances, and unearth enemy secrets, all in the name of preserving the future of the Raven Clan. Of course, paid DLC isn't the only content that will keep Assassin's Creed Valhalla players busy throughout the year. Free updates have been releasing piecemeal as well, the latest of which came in the form of River Raids earlier this week.
It seems work on The Siege of Paris expansion for Assassin's Creed Valhalla is coming along nicely. A recent Twitter post from voice actor Magnus Bruun reveals that recording for the second DLC has officially wrapped, and, apparently, the cast had a blast during their sessions. Bruun's celebratory tweet appears as follows:
Second DLC for #AssassinsCreedValhalla recorded! I'm pretty sure you'll have a whole lotta fun with 'The Siege of Paris'! We sure did! 🤘🇫🇷🔥 pic.twitter.com/bcfAN9O9Xl

— Magnus Bruun (@Magnus__Bruun) February 18, 2021
More than likely, the development crew at Ubisoft Montréal still has plenty of work to do before The Siege of Paris expansion is ready for primetime. That Bruun and the rest of AC Valhalla cast just completed their part means only that one phase of the production cycle is now complete. Still, the actor's announcement suggests the second expansion remains on track for a summer 2021 launch.
The discourse surrounding AC Valhalla is a little murky at present. Recently, fans began expressing their frustrations towards Ubisoft seemingly prioritizing microtransactions over DLC and updates. The publisher has since promised its post-launch plans for the title are rather robust, even more so than the strategy that fueled AC Odyssey's stellar post-launch content drops. But while River Raids may very well mark the start of something special, there are players who continue to encounter issues that hinder the main storyline's progression. Hopefully, it won't be too much longer before these troubles are a thing of the past.
Assassin's Creed Valhalla is available to play now on PC, PS4, PS5, Xbox One, and Xbox Series X|S.
Source: Magnus Bruun