Ew, David: TV's 10 Most Famous Brother and Sister Relationships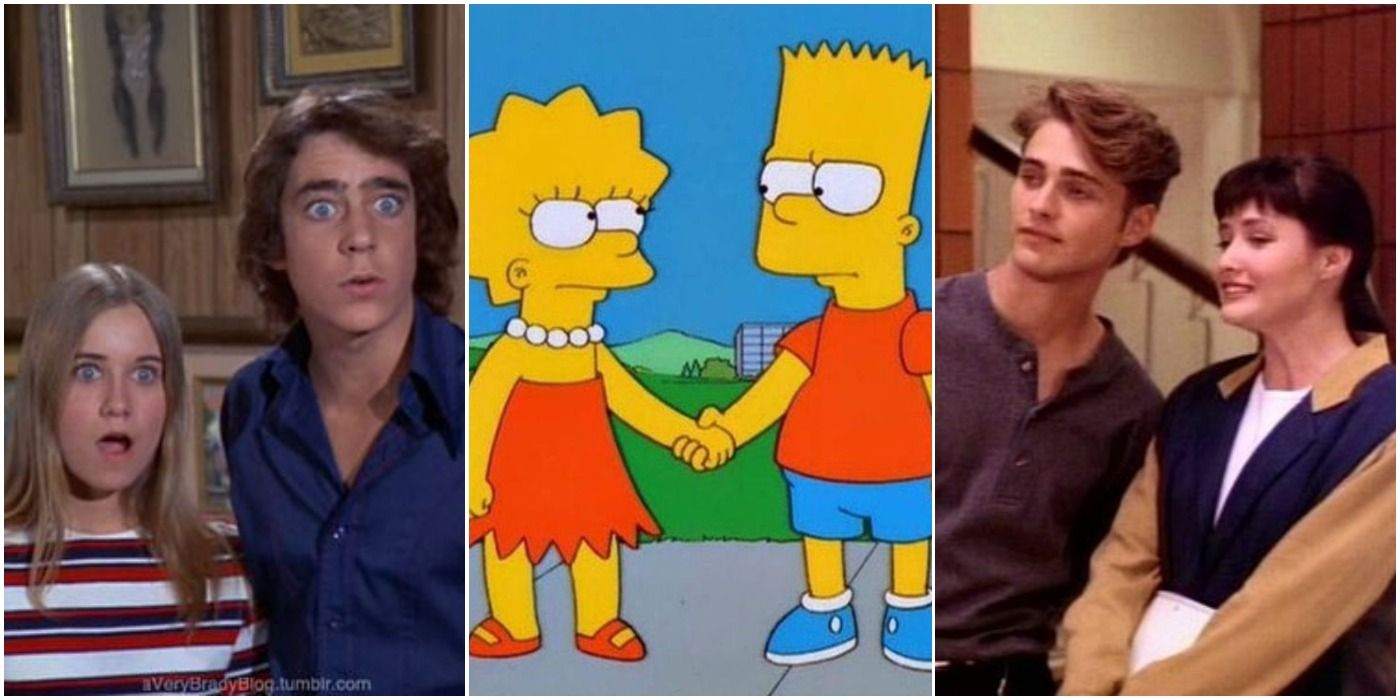 Siblings who grow up together in the same household are each other's first friends and frenemies, role models, and guinea pigs upon whom they practice their social skills. With the number of stories that people have that begin with"One time, my brother and I …" or "My sister and I used to…," it's no wonder this dynamic has been the fodder for TV shows since the medium began.
From the wholesome gangs of 7th Heaven, Eight Is Enough, and The Waltons to the chaotic broods of Shameless and Married with Children, and all the sibs in between (Parenthood, The Partridge Family, The Cosby Show, Party of Five, Roseanne, Family Ties, and of course, Brothers and Sisters) the audience watches these sibling relationships play out, with some being real standouts.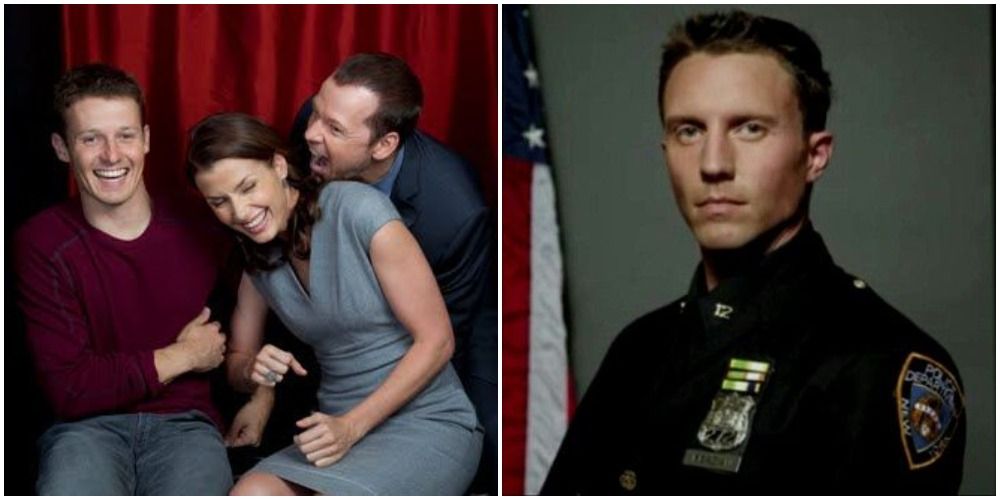 The most sanctimonious law enforcement family on television spawned three cops and a DA: rough and tumble Danny, who went from high school to the military to the NYPD; the brilliant and rebellious Erin, who broke with tradition and became a lawyer; the equally brilliant Jamie, who graduated Harvard then became a beat cop; and undercover detective Joe — may he rest.
Because Erin and Jamie are "educated," they're often at odds with "go-from-his-gut" Danny. At the end of the day, though (or week, which concludes around the dinner table), they agree to disagree because they're Reagans and Reagans stick together. Pass the potatoes and the bottle of Jameson.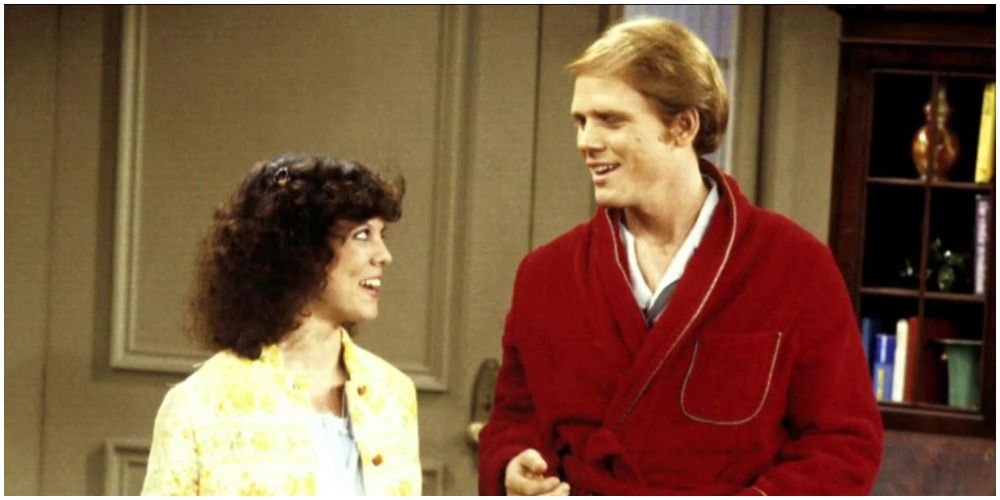 They're the perfect example of the quintessential teens of the 1950s. They live in a home (as well as a town and world) where everything is just "oh gosh, swell!"
Richie is a "good guy" – wholesome, clean-cut and the general voice of reason, so he's a tough act to follow. Knowing she can't fill his penny loafers, Joanie goes in the opposite direction – playing, to the hilt, the annoying kid sister trope, leading her to spy on her brother, especially when he's making out with Lori Beth, and making sassy remarks — even to her mom and dad. Richie is often like the third parent, administering the often-heard dictum: "Joanie, go to your room."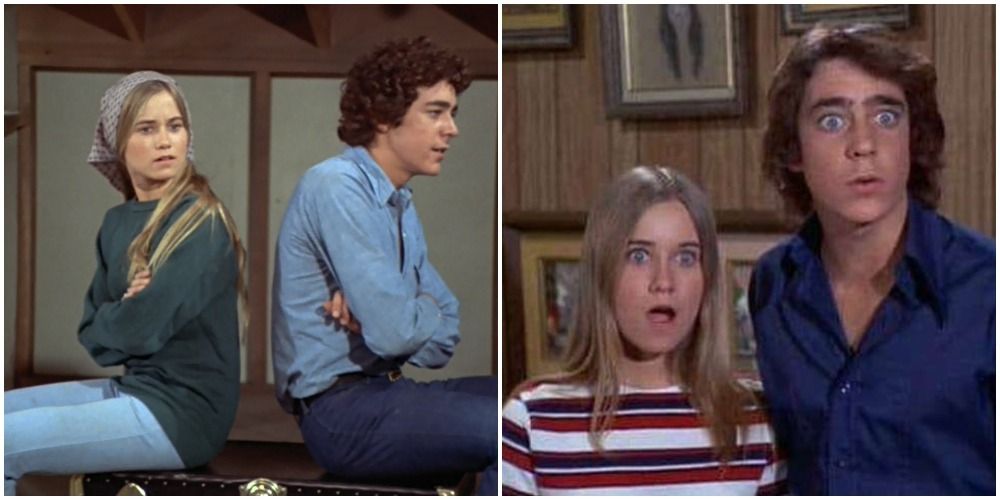 The two eldest of this blended family, which also included Peter, Jan, Bobby, and Cindy, were teens and had the most fun storylines. The '70s sitcom had a very antagonistic boys-vs-girls vibe and given the zeitgeist of the decade, even though Marcia proved she could hold her own, it was Greg who saved the day, which was both sweet and condescending.
Evidence of this is when Team Marcia and Team Greg wanted to each use family reimgs to buy something, with a House of Cards challenge as the decider. When Marcia's charm bracelet flattened the structure, off the boys went to the store, only to return with an option the whole family could enjoy.