Samsung Galaxy S21 Vs. iPhone 12: Best Series For Privacy & Security?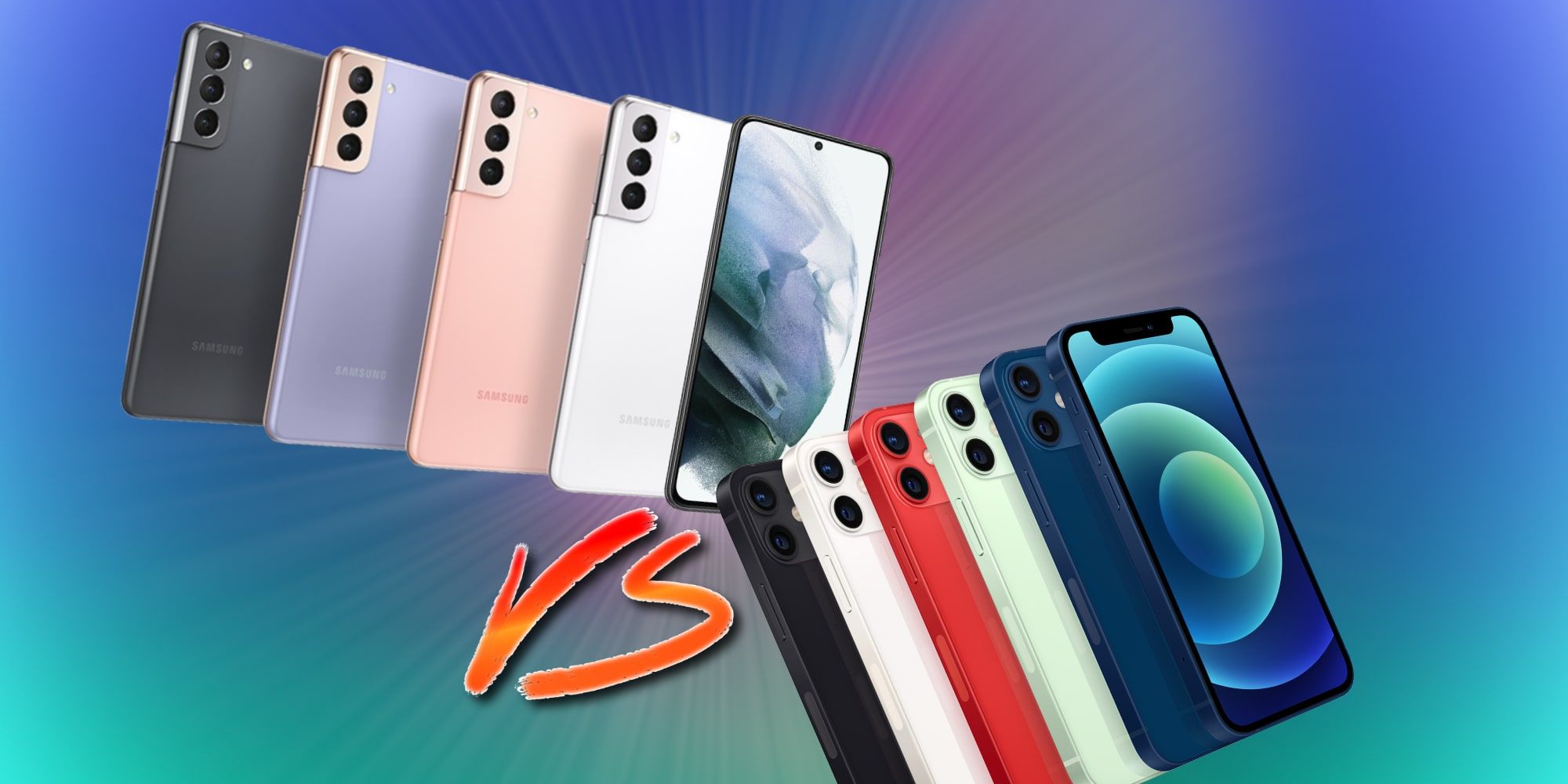 Digital privacy and security are both more important than ever before, and the good news is that the Samsung Galaxy S21 and iPhone 12 series are two of the best in the smartphone space when it comes to these things. Whether it be checking work emails, attending Zoom classes for school, or having personal conversations with friends, having peace of mind that a phone is as safe as can be isn't something that can (or should) be overlooked.
The Galaxy S21 and iPhone 12 series stand out as two of the hottest lineups of smartphones currently available in 2021, and as such, understanding the ins and outs of how they handle privacy/security is immensely important. Both have their own unique strengths in this debate, but at the end of the day, it's hard to go wrong with either one. Let's take a closer look.
Starting first with the Galaxy S21 series, all three phones — the S21, S21+, and S21 Ultra — are promised three years of major OS upgrades and four years of monthly security updates. That's some of the best software support currently available on any Android phone, even outdoing what Google promises for the Pixel series. This means the S21 family will be updated all the way to Android 14 and keep getting critical security patches through January 2025. The Galaxy S21 is currently running Android 11, and that means it's chock-full of useful security features — especially when it comes to app permissions. If an app wants access to a user's microphone, location, or camera, the app can be granted access on a one-time basis. As soon as the app is closed, it loses that permission until it's approved once again. Furthermore, if the Galaxy S21 notices that an app was granted certain permissions but hasn't been used in a while, it'll automatically revoke those until it's used again.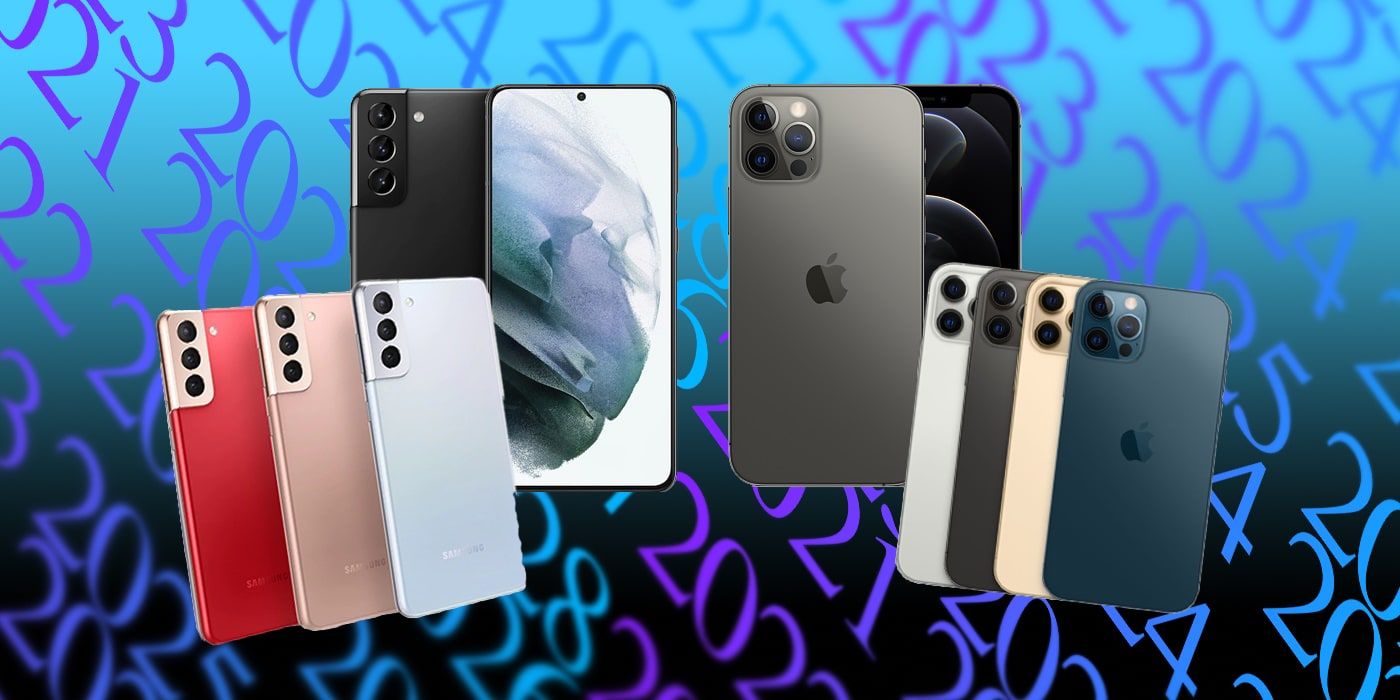 As far as hardware security features are concerned, there's the Galaxy S21's in-screen fingerprint sensor. It's embedded beneath the S21's display, meaning it's hidden from plain sight when not in use. When a user needs to bypass their lock screen or access a banking app, all they need to do is place their finger on the fingerprint icon that appears towards the bottom of the display. It's easy-to-use, incredibly secure, and can be registered with multiple fingerprints at a time.
Then there's the iPhone 12 series, which consists of the iPhone 12, iPhone 12 mini, iPhone 12 Pro, and iPhone 12 Pro Max. Apple doesn't offer an official number for how many years it keeps its phones updated, but in general, users can expect any of the iPhone 12 models to keep getting OS and security updates for at least five years. This long-term update support has long been one of the main appeals to the iPhone, and while companies like Samsung are gaining ground, Apple still reigns supreme in these regards. As far as security features that are available today, the iPhone 12 has a lot to offer. Users can allow app permissions only while the app is being used, visual indicators pop up when the camera and microphone are being used by an app, and applications in the App Store are required to indicate what data it tracks and what data is linked to a user's identity.
The iPhone 12 uses Face ID for biometric authentication instead of a fingerprint sensor, meaning it scans a user's face instead of their fingerprint. Face ID is extraordinarily fast on the iPhone 12 and highly secure, but in a world where many are wearing masks while out in public, its real-world use is a bit awkward right now. It's not necessarily better or worse than the Galaxy S21's fingerprint sensor — it just comes down to personal preference.
With all of that said, it becomes pretty clear the Galaxy S21 and iPhone 12 both have a lot to like for users concerned about privacy. They're both backed by long-term update support, have robust software features for protecting data, and offer biometric security for securing the contents of a device at all times. Ultimately, it comes down to a user's personal preference, as well as their affinity for iPhone vs. Android.