Rust Console Edition Beta Has Already Sent Out First PS4, Xbox One Keys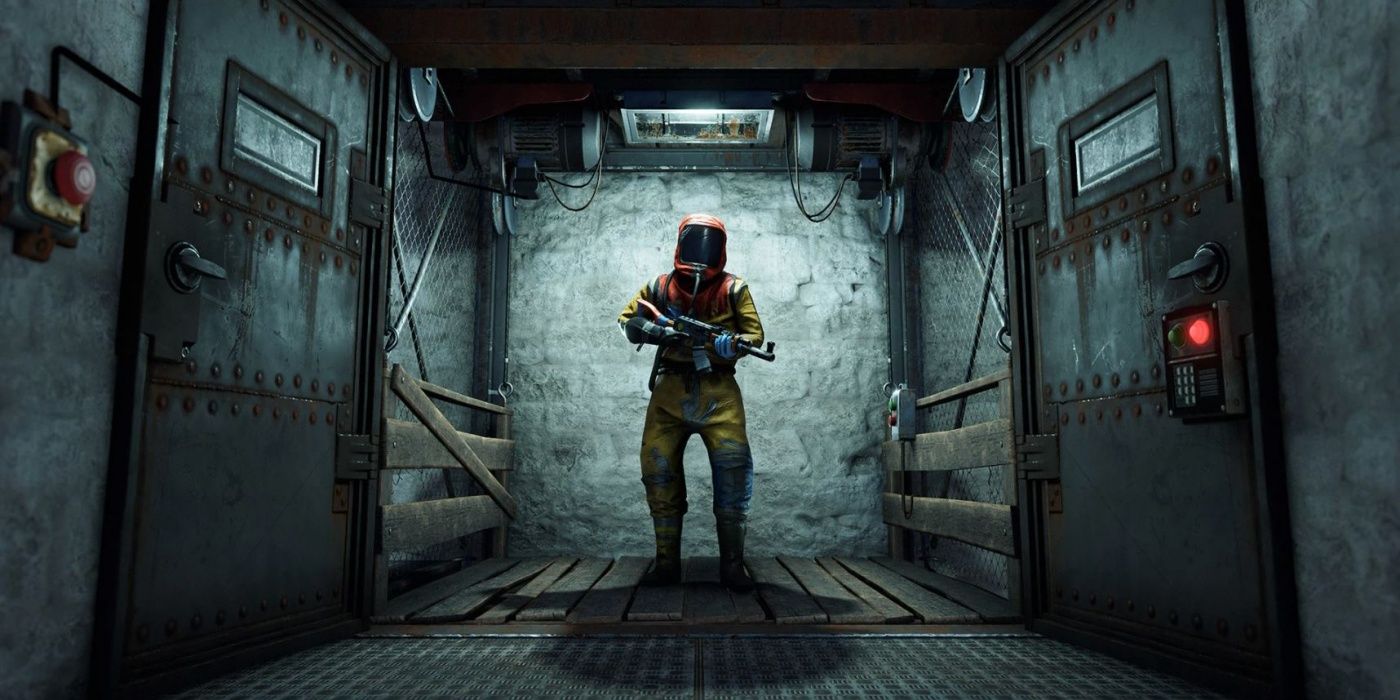 Developer Facepunch Studios and publisher Double Eleven have sent out the first PlayStation 4 and Xbox One beta keys for the long-awaited Rust Console Edition. The online survival experience originally launched on PC via Steam Early Access in late 2013, before finally receiving a full release during February 2018.
Fortunately for its creators, Rust has managed to maintain its popularity after all of these years, a reality that long left fans and would-be players eager for word of a potential console iteration. First unveiled well over a year ago, plans were initially in place for the console versions to go live in 2020. A delay pushed the PS4 and Xbox One editions to 2021, but, thanks to the beta, it seems Facepunch and Double Eleven will stay true to their promise of a 2021 launch window.
A post from the Rust Console Edition Twitter page notes that a "limited number" of beta keys were recently sent to PS4 and Xbox One users. Since the beta's main purpose centers on testing server stability for Rust's PS4 and Xbox One versions, not everyone can jump in just yet. Those eager to try the console edition need not worry, though; according to the post, more opportunities to join the beta will crop up in the "near future." Those interested in participating can sign up on the Rust Console Edition website. And beta testers who are eventually selected may want to brush up on the FAQ page's list of dos and don'ts, since actions such as sharing screenshots and video are forbidden per the NDA.
A limited number of Beta Keys were sent to the first few participants. If you didn't get one don't worry, you will have more chances in the near future.

"Bear" in mind that the main purpose of the beta is to test out server stability, so we can't Invite everyone just yet.🐻

— Rust Console Edition (@playrustconsole) March 1, 2021
The limited beta for Rust's console edition is slated to end on March 29. As noted above, however, Facepunch Studios will give those who register more chances to join throughout the trial period. But because participants are unable to share their own footage, everyone else may have a hard time judging the quality of the PS4 and Xbox One versions from the outside looking in. Whether or not the developer plans to mitigate this shortcoming with a public beta remains to be seen.
Rust continues to perform well in general, recently hitting a new player counter record on Steam. And akin to Among Us, another game that first launched in 2018, the survival title has experienced quite the renaissance on Twitch in recent months.
Rust Console Edition launches sometime  this year for the PlayStation 4 and Xbox One.
Source: Rust Console Edition (1, 2, 3)