RuPaul's Drag Race UK Recap: Snatch Game Released The Beast Bimini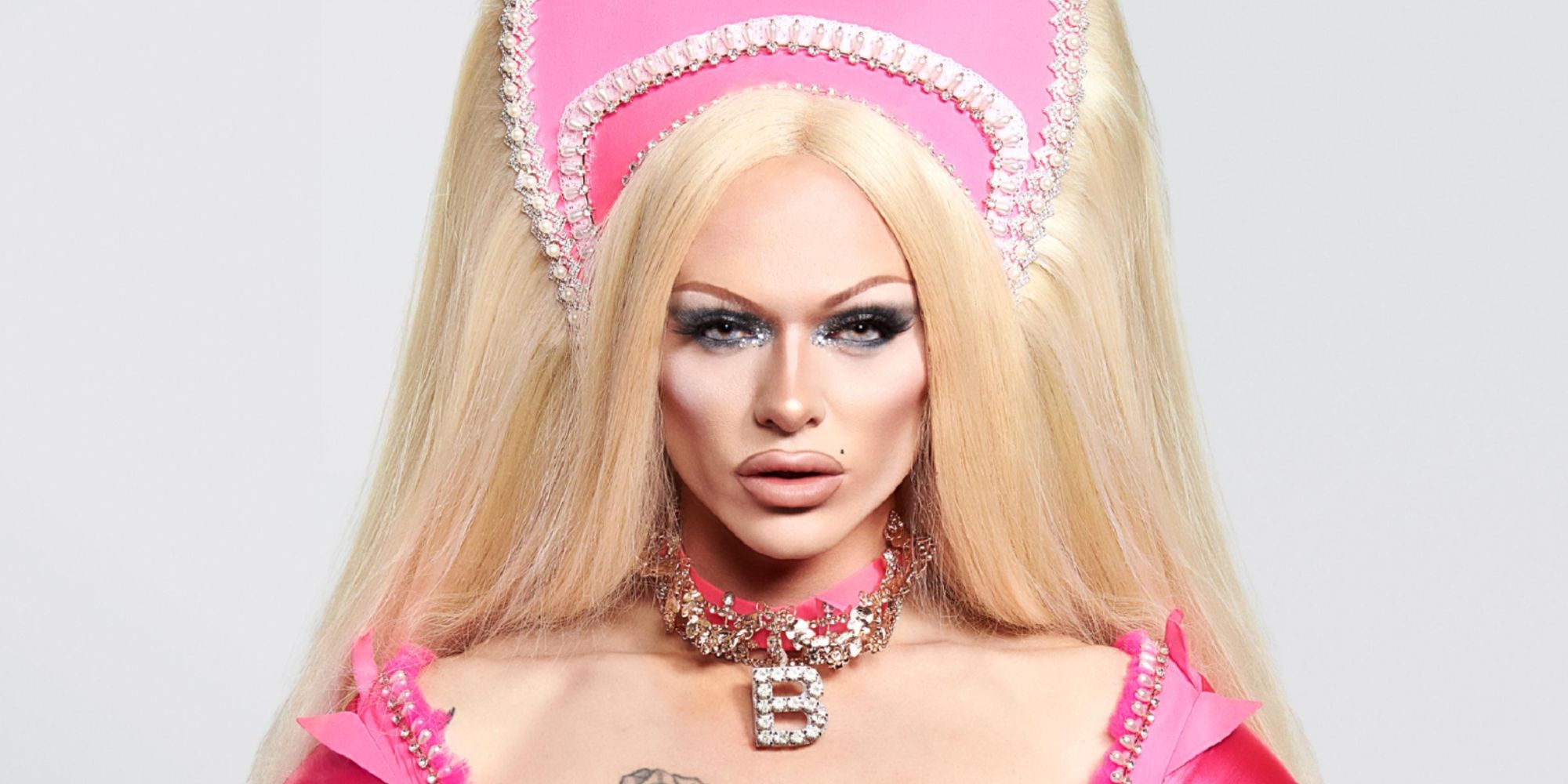 Season 2 of RuPaul's Drag Race UK is in full swing. Last week's episode was extremely shocking, and this week, it is time to play the Snatch Game! When the queens wipe off Joe Black's mirror message, Tia Kofi asks if she is a lip-sync assassin. She is met with awkward silence from the other queens. The dolls then talk about RuPaul's "bitch slap," when she famously ripped the girls to shreds in the critiques. The remaining queens read Tia Kofi for not taking the notes earlier in the competition about cinching her waist. Then Lawrence says, "Let's not all attack Tia. Sister Sister, do you have a game plan?"
Any fan of RuPaul's Drag Race knows that the Snatch Game episode is one of the biggest moments of every season and anything can happen! As the queens prepare their characters, RuPaul walks through the Werk Room and messes with everyone's minds. It's as if he tells these girls to avoid their inner saboteur all season and then creates a new one for them in this episode. RuPaul's "Make me laugh" is terrifying and famously horrible advice. It certainly seems to make Tia Kofi second-guess herself. As such, Tia changes her character last minute to Mel B from the Spice Girls.
As is often the case in a non-American version of the Snatch Game, we do not recognize most of the famous people that these queens are impersonating. But as usual, it doesn't matter. Funny is funny and unfunny is… Lawrence Chaney!? This is a huge shock since Lawrence has been nailing this competition every single episode, but she certainly falters here. Joining Lawrence on the struggle bus is Tia Kofi and, predictably, Ellie Diamond as Matt Lucas. There's also A'Whora as Louie Spence, a choreographer. She does a fine job with it, but the judges are not impressed.
Alas, the real star this week is Bimini Bon-Boulash! Her impression of Katie Price is priceless. She is leagues above everyone else in this challenge. Sister Sister, who many assumed would not do well in this challenge, very smartly wrote simple set-up punch line jokes that would work no matter what RuPaul asked. Tayce has a strong character idea as Jane Turner and does a solid job. On the runway, the category is… pre-herstoric drag! A'Whora looks like a bombshell in her bone outfit with a skeletal mask, and it is gagworthy that she made it herself. Tayce is giving a voodoo priestess lewk. Her nails are humungous and overall this look is a solid B plus.
Sister Sister has a fantastically huge wig but the rest of the lewk is confusing. It reads as Married with Children meets Marge Simpson meets Bianca Del Rio, which are all wonderful concepts that do not tell a cohesive pre-herstoric story. Tia Kofi has for sure taken the note about synching her waist and yet, the rest of her pterodactyl look does not fly with the judges. It is very Halloween store looking and unfortunately, Tia has run out of free passes on the runway. Bimini is dressed as bacteria and she slays it hard. This is her week. In true polar opposite fashion, Lawrence looks very basic on the runway. This is just not her week. Somehow, Ellie Diamond is safe. Bimini is the obvious winner and the bottom two are Tia Kofi and Lawrence Chaney. Tia puts up a fight but ultimately, Lawrence sends her home. The frontrunner of the season gets to stay, but it will be interesting to see how this shakes up the competition.
RuPaul's Drag Race UK season 2 airs Thursdays at 11am PT / 2pm ET exclusively on WOW Presents Plus in the US and select territories worldwide, day-and-date with its international airing on BBCiPlayer in the UK.