RuPaul's Drag Race UK: Joe Black Receives Adorable Gift From H&M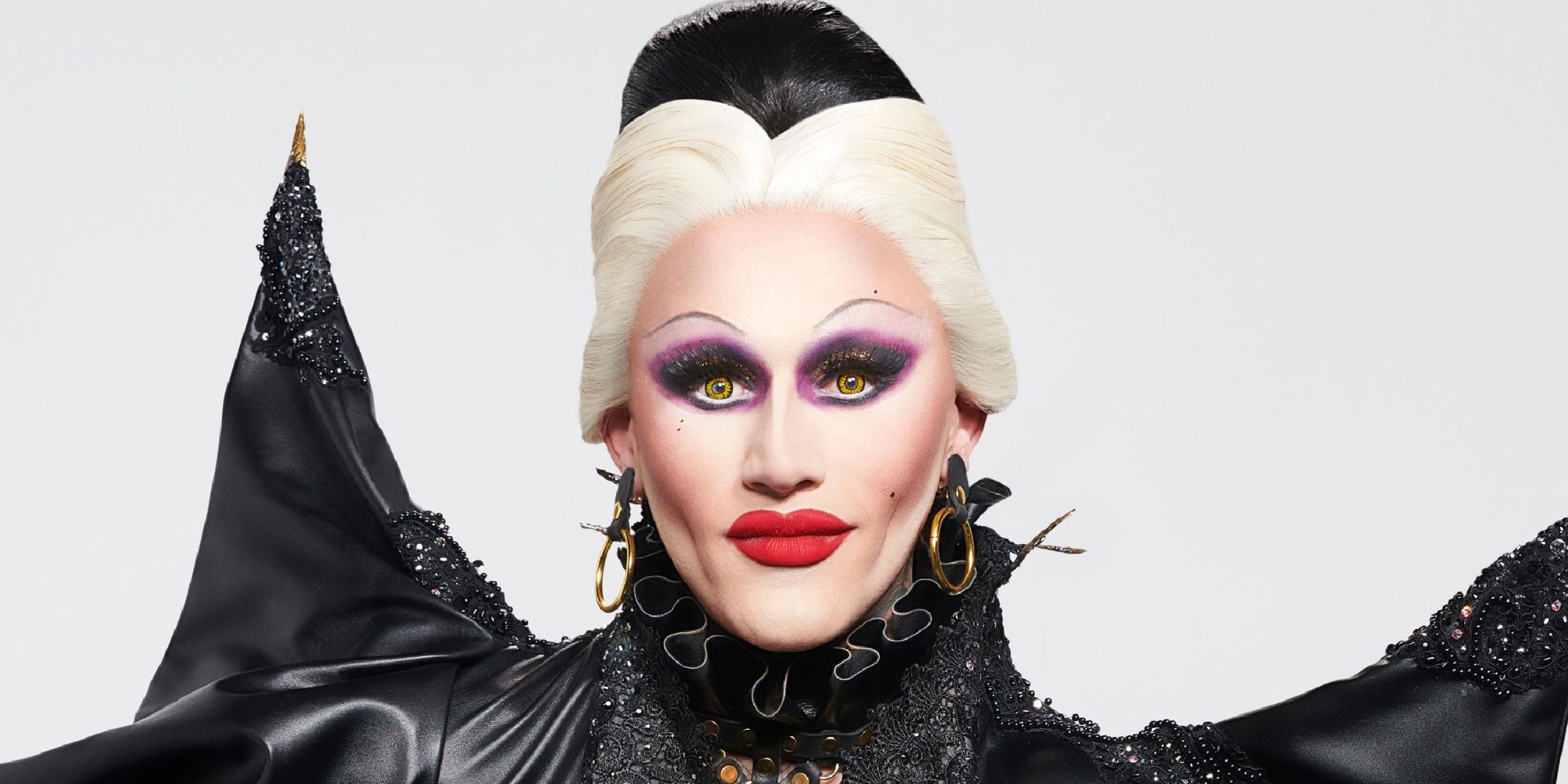 Celebrities and reality tv stars flooded social media with their Valentine's Day presents, but one queen from RuPaul's Drag Race UK got an extra special gift this year. Joe Black may have been roasted by Ru on the runway for wearing an H&M, but the clothing retailer has the twice-eliminated queen's back in a surprising way. Joe Black is a legend in the UK drag community, so fans were shocked when the perceived frontrunner was sent home first.
The competition went on without her until COVID-19 lockdowns brought production to a screeching halt and filming was put on hiatus for seven long months. But the shutdown actually worked in Joe Black's favor. Still-competing queen Veronica Green did not come back because she tested positive for COVID-19, which freed up a spot for Joe Black. But the queen's return was short-lived and Joe Black went home at the end of her first episode back after being torn to shreds by RuPaul for wearing an off-the-rack H&M dress.
Though RuPaul may not have love for H&M, the retailer certainly appreciated Joe Black wearing its merchandise. H&M surprised Joe Black on Valentine's Day with a huge cake and bouquet of red and white roses. The cheeky cake reads, "Roses are red, violets are blue, we loved your fit, don't listen to Ru!" Joe Black felt "overwhelmed" by the gesture and support she's received from the retailer as well as fans.
Yes @hm – I will be your Valentine! Thank you for the beautiful cake and roses. When this appeared at my door I… yeah. Overwhelmed. Gorgeous ❤️ pic.twitter.com/ou9Fh6bCWq

— Joe Black (@misterjoeblack) February 14, 2021
Joe Black has explained her infamous H&M dress, saying she wore it out of necessity. Following her elimination and COVID-19 essentially shutting down the drag industry, Joe Black sold off many of the gowns and costumes she had planned to showcase on the show. After all, how was the queen to know that she'd get a second shot? Most fans are on Joe Black's side and are understanding of the reasons behind why she wore the dress. Now that H&M has reached out to Joe Black directly, many fans are calling for a collaborative fashion line, Joe Black for H&M, if you will.
H&M's support of one of the RuPaul's Drag Race queens is another example of how popular and marketable the show has become. The franchise has spin-offs in several countries, and seeing drag queens in mainstream media has become more normalized. RuPaul had a cameo in a recent Super Bowl commercial, Shangela has appeared in movies like A Star is Born, and now a major retailer is supporting one of the show's current queens.
There's no word yet on whether a collaboration between Joe Black and H&M is a possibility, but given the way that RuPaul's Drag Race UK fever has been spreading across the world, a dedicated drag queen line would be a prudent investment.
Source: Joe Black