RuPaul's Drag Race: Judge Ross Mathews Announces He's Happily Engaged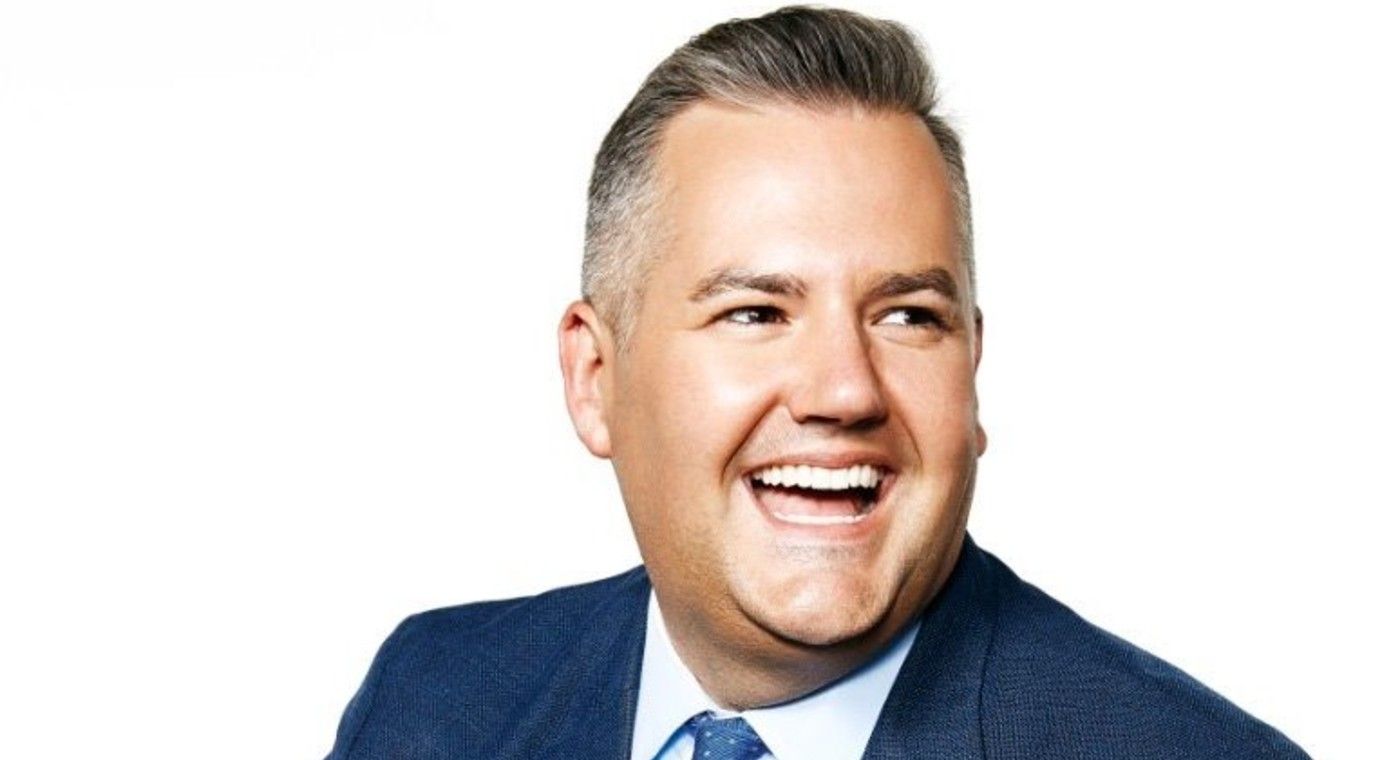 Ross Mathews is always a sassy ray of sunshine on RuPaul's Drag Race. From his hilarious commentary on the judges' panel to his "Bossy Rossy" skits with the queens, Ross has become a staple figure on the show. Fans adore his over-the-top personality and lavish style. But despite his open portrayal on TV, Ross is actually a private person when it comes to his love life. Recently, he dropped an exciting bomb on the Drag Race community when he revealed he's happily engaged to his formerly-secret boyfriend.
Over the years, Ross, 41, has climbed the Hollywood latter. After hosting his own talk show Hello Ross in 2013 and 2014, he was invited in 2015 to join Carson Kressley and Michelle Visage as a Drag Race judge. With his sparkly jackets and humorous self-deprecation ("My voice is so high-pitched only gay dogs can hear it"), he was a perfect fit. In the middle of his judging duties, Ross competed on Celebrity Big Brother, where he finished in second place. Additionally, Ross launched the podcast Straight Talk With Ross Mathews, which he describes as "advice and LOLs from the gay best friend you wish you had and know you need."
Through all of these projects, Ross' fans thought they knew everything there was to know about the seemingly single star. However, he surprised everyone on a recent episode of The Drew Barrymore Show. During the "Drew's News" segment, Ross unveiled his relationship status – he's engaged! He told the host, "About a year ago, I met somebody who just changed my life totally and his name is Dr. Wellington Garcia … I'm just the happiest man … We started dating right before the pandemic, and then we had to date through quarantine, making those Zoom dates and then eventually traveling and being together and making it work." Ross described his fiancé as an educator and the smartest person he ever met. As Drew broke out a pair of confetti poppers, Ross added, "Beyoncé says, 'If you like it then you should've put a ring on it.' I did!"
On the heels of his announcement, Ross took to Instagram to officially introduce his followers to Wellington. He posted a sweet photo of the two with an adorable take of RuPaul's iconic line. The caption reads, "Fiancé, you stay! I am so proud to announce that after over a year together – navigating the pandemic, quarantine and opposite coasts – the smartest, funniest and kindest man I've ever met said, 'Yes!' Dr. Garcia, I love you. A lifetime of adventure awaits." Ross' drag family was thrilled to hear the news. Michelle Visage commented, "Yaaaaaassssss I'm so THRILLED." Meanwhile, season 10 star Asia O'Hara is willing to lend her talents for Ross' big day. She said, "I KNOW I'm booked at the wedding!" 
Ross has yet to share further details, such as when he and Wellington plan to officially tie the knot. If they choose to have a big ceremony and reception, it will likely be an unforgettable affair that's chock-full of drag performances. The big question is, will Mama Ru make an appearance? Or RuPaul Charles? Similar to Ross, the world-famous queen leads a quiet personal life. In 2017, Ru secretly married his long-time boyfriend Georges LeBar, who owns a ranch in Wyoming. With Wellington boasting an Ed.D, it seems Ross also fell for someone outside of the crazy world of entertainment.
Source: Ross Mathews