RuPaul's Drag Race: Jaida Essence Hall Reveals What Kahmora Did Wrong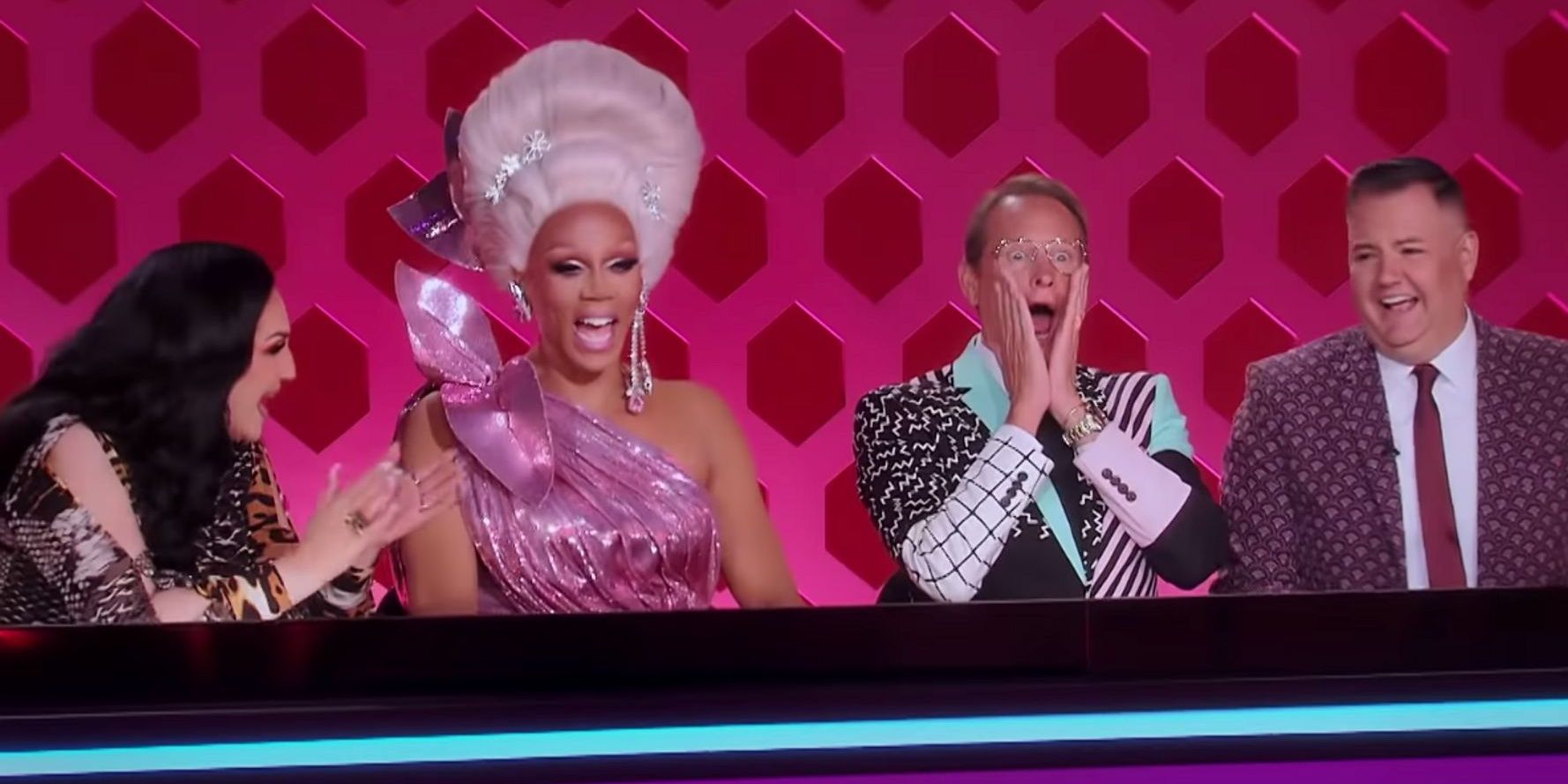 Winner of RuPaul's Drag Race Jaida Essence Hall revealed sister Kahmora Hall's biggest mistake while competing on season thirteen of the drag competition. Jaida appeared on Bravo's Watch What Happens Live with fellow drag queens Shea Couleé and Tatianna. The fan favorites spoke about their favorite Bravo moments and spilled RuPaul's Drag Race tea. Jaida delivered her assessment of Kahmora's run on the show during an audience Q&A.
Kahmora Hall competed on the current season of Drag Race until ultimately being the first queen eliminated. The competition's structure allowed the Chicago-based drag performer to appear in several episodes despite an early exit. Kahmora displayed an exquisite eye for fashion and featured several jaw-dropping looks on the runway. She claimed to be obsessed with Bob Mackie and even wore an original piece by the fashion designer in the show's premiere episode. Here is why Jaida Essence Hall believes her fashion-forward sister was not able to go the distance.
"I know sometimes she can get in her head and unfortunately, that's the name of the game with Drag Race," she said on Watch What Happens Live. "If you allow it to affect you, it can send you home." The inner-saboteur is a frequent catalyst for self-destruction on RuPaul's Drag Race. Kahmora stated a similar self-assessment prior to her elimination. However, the season twelve winner praised her sister's talents and teased a fruitful career despite a reality television shortcoming. "I think Kahmora had a great run," said the current reigning winner. "She's going to have a fabulous career."
The drag superstar shared lots of other fun and exciting moments throughout her appearance on Watch What Happens Live. When asked by host Andy Cohen what Bravo catchphrase she uses most in the wild, Jaida responded with "bye wig" – the iconic moment from Real Housewives of Atlanta star NeNe Leaks. In response to a question asking who the star's favorite house-husband is, the star got quite cheeky. Jaida picked Eddie Osefo, husband to Real Housewives of Potomac newbie Wendy. "He might choke you real good," teased the star playfully. She revealed Kenya Moore's "Gone With the Wind Fabulous" is her favorite housewife song to lip-synch to.
Kahmora continues to display her style on her Instagram page. The first boot revealed several looks she would have worn on the show including a disco look and an iconic cosplay outfit. The stunning queen also posted an iconic collaboration with season 13 sister Utica posing as Carol Burnett and Cher. Placements aside, Jaida Essence Hall and Kahmora Hall are both fierce, drag queens. Kahmora is lucky to have such a supportive sister. Self-doubt being her downfall is a lesson to fans that struggle with similar anxieties. Hopefully, everyone can learn to champion themselves.
Source: Watch What Happens Next