RuPaul's Drag Race: Asia O'Hara Calls Out Racist Fans On Twitter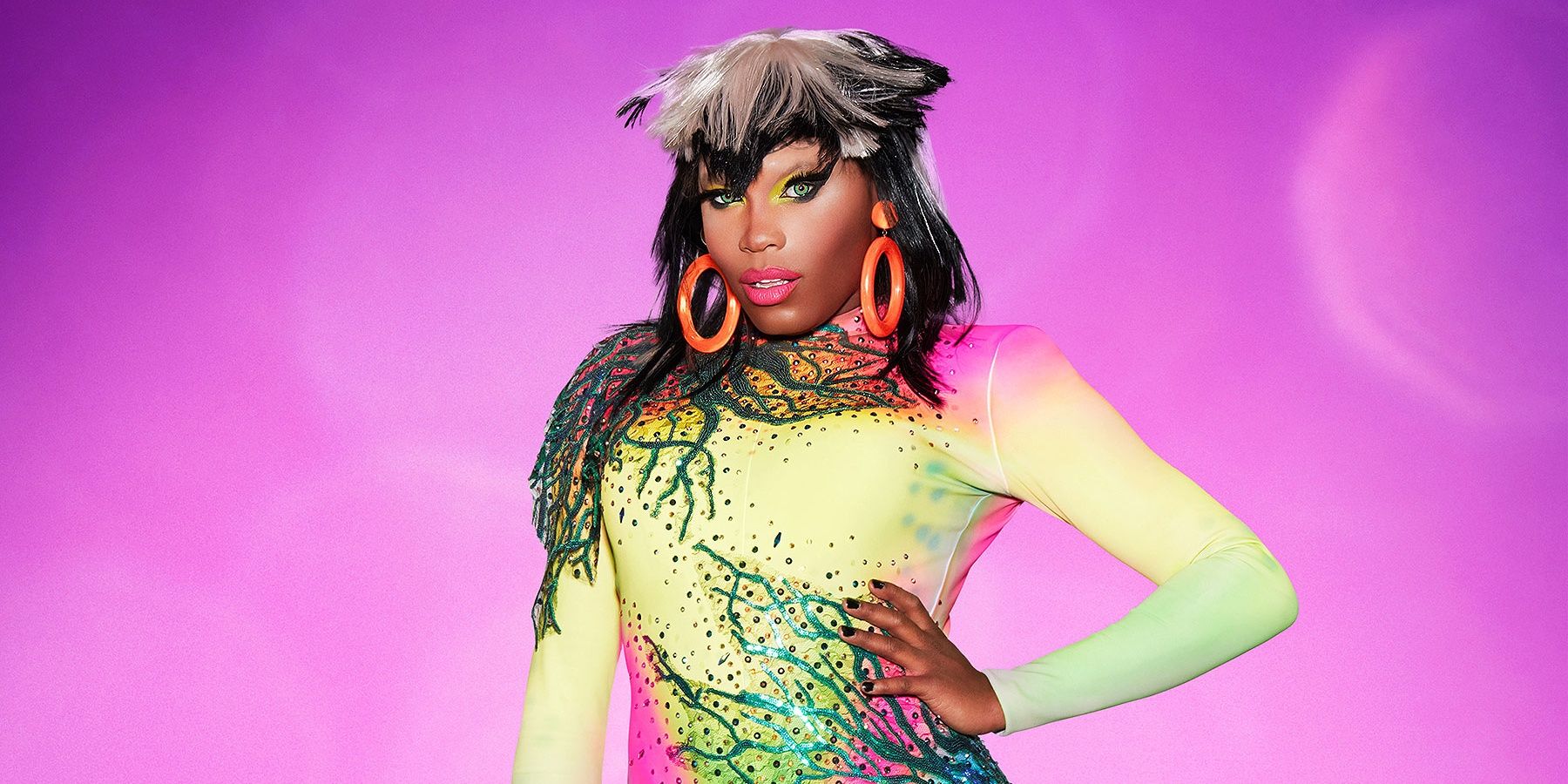 The overall message of RuPaul's Drag Race has always been positive. Contestants and viewers alike are inspired to embrace their charisma, uniqueness, nerve, and talent. But in recent years, queens have shed light on judgement and hate spewed by alleged "fans." There seems to be a color divide, with stunning Black queens insulted and pushed to the side by the show's predominantly white fan base. Season 10 finalist Asia O'Hara, who has been consistently vocal about the issue, recently shared a disturbing occurrence: being called the n-word by Drag Race fans.
Asia, 38, first spoke up about racism in the drag community during Werq The World: The Docu- Series. She said white fans often confuse her with other Black queens, like fellow season 10 star Monét X Change. On numerous occasions, fans have also asked her to step out of meet-and-greet photos so that light-skinned queens like Kameron Michaels and Aquaria could be featured. These incidences, said Asia, have had a negative impact on her mental health. Meanwhile, other queens are being cyber-bullied by the fandom at a concerning rate. For example, after season 13's Kandy Muse fought with Tamisha Iman on Untucked, Kandy and her mother were viciously attacked on social media. Drag Race UK season two contestant Sister Sister also received "shocking and incredibly painful" hate online.
Despite attempts by World of Wonder Productions to stand up for the queens, bullying and blatant racism are escalating. Asia took to Twitter with a shocking example of how bad things have become. She said, "One thing I will never get used to is being called a N*gger by @RuPaulsDragRace fans." The tweet sparked outrage among her followers. One said, "My favourite part about 'Drag Race' is seeing people who don't look like me and hearing their stories!!! It's crazy how someone can watch 'Drag Race' and still hate on queens because of their skin colour!!" 
One thing I will never get used to is being called a N*gger by @RuPaulsDragRace fans.

— Asia O'Hara (@AsiaOharaLand) February 27, 2021
Season 12's The Widow Von Du quoted Asia's tweet and said, "This hurts my soul. This is why I don't really post anymore. This is why I don't read messages or go live anymore." Current contestant Rosé shared a screenshot of the tweet on Instagram and said, "Absolutely disgusting. We can do better than this … Every Black goddess who has graced our silver screen to then face vile racism from 'fans,' I'm so sorry." This racial slur isn't something any Black person wants to hear. For Asia, who gives her all at every drag show, the word packs an even stronger punch when it comes from a supposed fan.
After months in quarantine during the COVID-19 pandemic, Asia, who makes a living from performing, surely couldn't wait to get back on stage. Drag shows are meant to be an accepting space where queens can show off their artistry. They can fearlessly be themselves. However, with Voss Events' Drive 'N Drag Saves 2021 not even halfway over, Asia is once again forced to deal with racism while doing what she loves most. Hopefully, the kind words of her true supporters will overpower the insults, and "The Electrifying" Asia will show them she's not sashaying away anytime soon.
Source: Asia O'Hara Twitter