ROG Phone 5: What's New & Different With Latest Asus Gaming Phone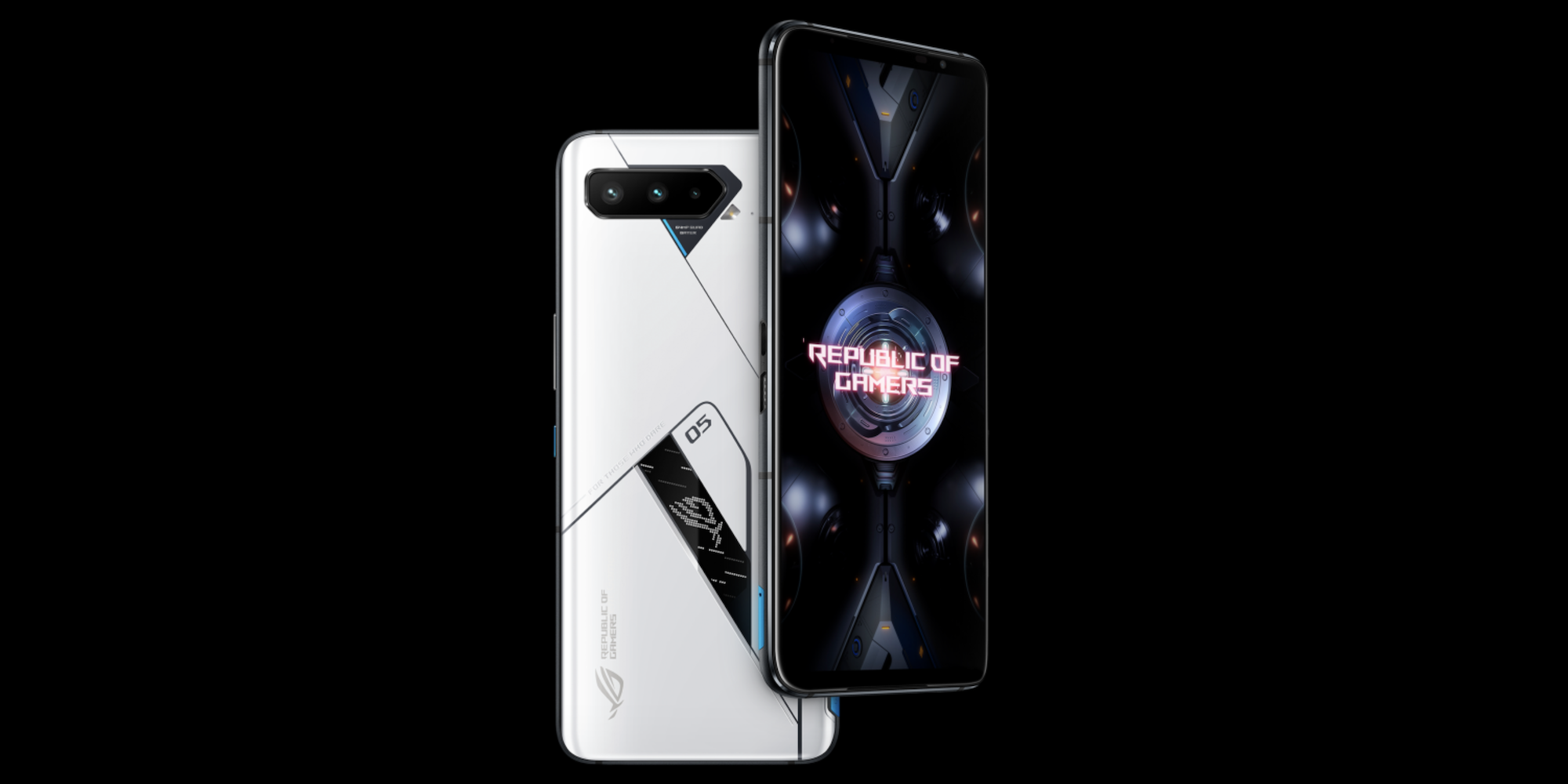 Asus has quickly established itself as an interesting player in the Android space, and as of March 10, 2021, the company has unveiled its next big gaming phone — the Asus ROG Phone 5. The first ROG Phone was released in June 2018, with Asus giving it the same Republic of Gamers branding that it associates with its gaming PCs. The gaming phone niche has started rising in popularity once again in recent years, with Asus being a big proponent.
Prior to the ROG Phone 5, Asus launched the ROG Phone 3 in 2020 (the company went straight to five since four is considered an unlucky number in China). While the ROG Phone 3 didn't attract the same level of attention that phones from Apple and Samsung do, it proved to be one of the year's most powerful and capable smartphone releases. With the ROG Phone 5, Asus is looking to do that once again.
There are three distinct versions of the ROG Phone this year, including the regular ROG Phone 5, ROG Phone 5 Pro, and ROG Phone 5 Ultimate.  At the heart of all three is the Qualcomm Snapdragon 888 chipset, and while it's no different than the 888 found in the Samsung Galaxy S21 series, it does still allow for blistering fast performance across all games and applications. Also shared across all three models is a 6.78-inch OLED display with a 2448 x 1080 resolution and 144Hz refresh rate. That's faster than the 120Hz screens found on devices like the S21 and OnePlus 8 Pro, meaning the ROG Phone 5 series should offer one of the absolute smoothest Android experiences money can buy in 2021. Audio is just as important as the display for a complete gaming experience, and this is something ASUS clearly understands. No matter which model someone picks up, they're getting two front-facing stereo speakers, a 3.5mm headphone jack with a "hi-fi-grade ESS DAC," and Qualcomm aptX Adaptive support for premium wireless playback.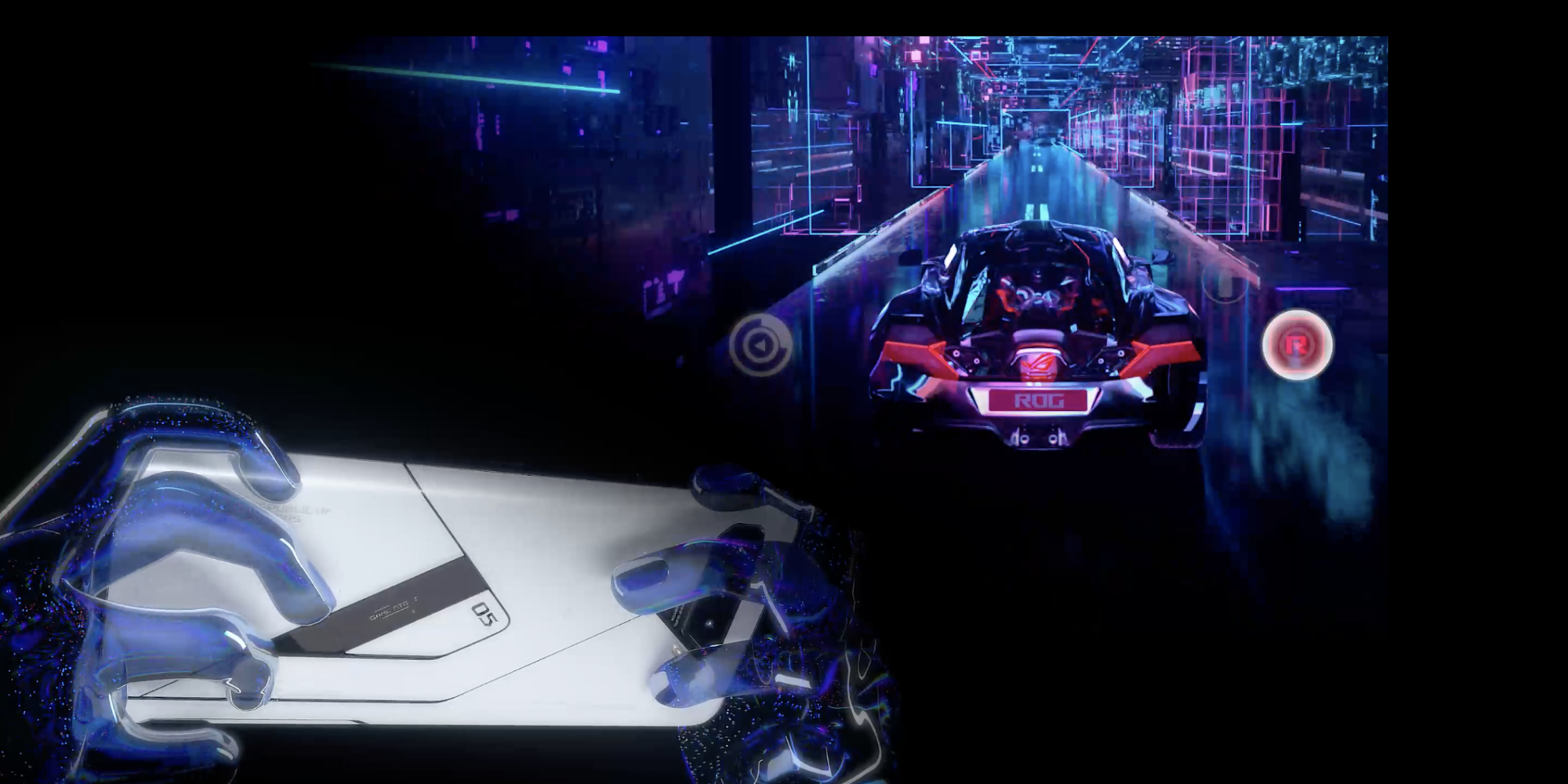 Where things get really interesting is with the gaming-centric features Asus has added to the ROG Phone 5. All variants still feature Asus's ultrasonic side sensors, which effectively add two additional buttons to the phone's right frame. In addition to supporting taps, they can also register swipes/slides for additional input methods while gaming. The ROG Phone 5 Ultimate takes this a step further, adding two more of these sensors to the back of the phone for even greater control possibilities. Also exclusive to the ROG Phone 5 Ultimate is something called "ROG Vision." It's a small display on the back of the ROG Phone that can show animations for incoming calls, when the display is on, while charging, and more. ASUS has a few pre-made animations to use with the feature, but the company also allows users to upload their own images to be displayed. While it may not give anyone a competitive edge in their favorite title, it's a cool feature nonetheless.
Other areas of the Asus ROG Phone 5 series are just as impressive. All versions have a massive 6,000 mAh battery for long gaming sessions, the Ultimate model comes with a ridiculous 18GB of RAM, and 512GB of storage is present on the Ultimate and Pro. Outside of the device itself, the entire ROG Phone 5 series comes with Asus's AeroActive Cooler 5 accessory. It clips onto the back of the phone to lower the ROG Phone's surface temperature, while simultaneously adding two more controls and a built-in kickstand.
Some people might see the Asus ROG Phone 5 as overkill, but gamer or not, there's a lot to like here. Just about anyone can benefit from the features Asus crammed into the device, whether it be the ultra-fast display, huge battery, or high-end processor. While U.S. availability has yet to be announced, it's launching this month in other markets around the globe. The regular ROG Phone 5 starts at €799, the ROG Phone 5 Pro retails for €1199, and the ROG Phone 5 Ultimate is selling for a cool €1299.
Source: ASUS