Rick Astley's Never Gonna Give You Up Video Got A 4K Remaster (& We Love It!)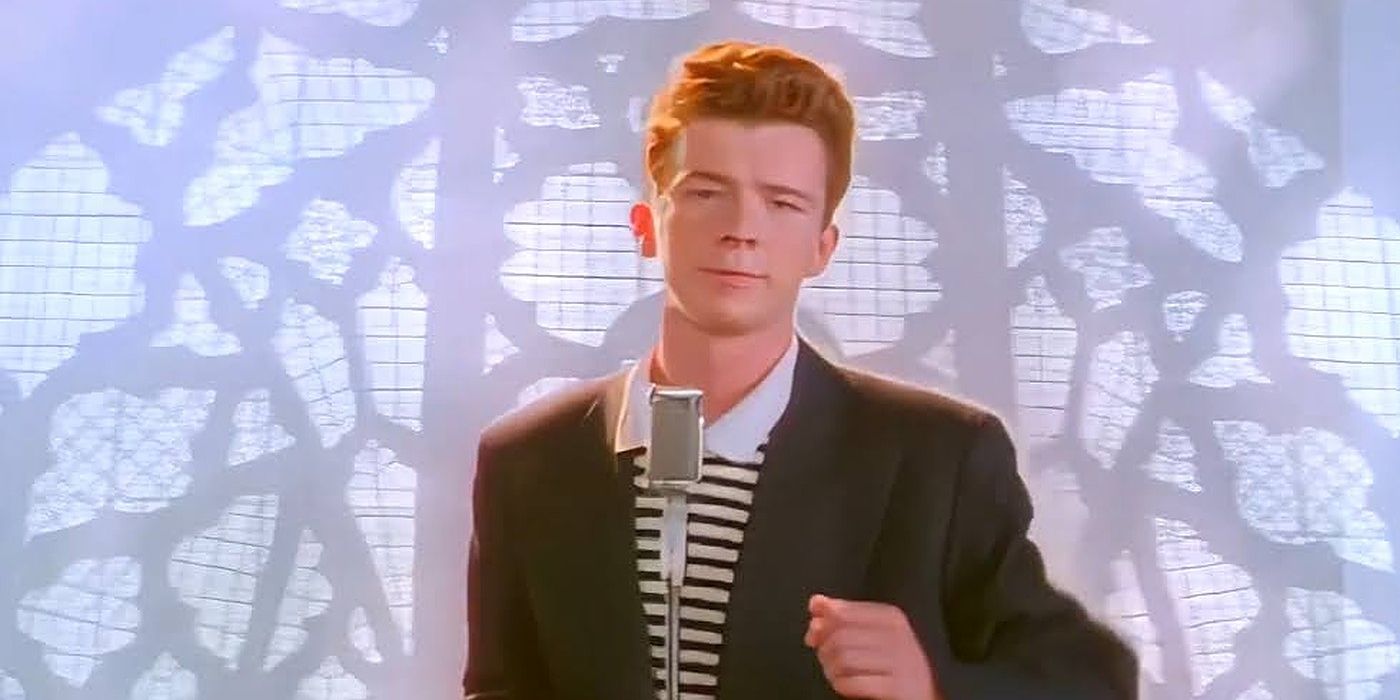 The video for Rick Astley's iconic pop song "Never Gonna Give You Up" has gotten a 4K remaster. Astley has released eight studio albums and 24 singles during his career. He's had two No. 1 singles in the U.S., "Never Gonna Give You Up" and 1988's "Together Forever." His highest-charting album in the U.S. is Whenever You Need Somebody, which reached No. 10 on the Billboard 200.
"Never Gonna Give You Up" was the first single off Astley's debut album, released in 1987. The single was a global smash, hitting No. 1 in 25 countries, including the United States and Astley's native United Kingdom. In the early aughts the song received renewed interest due to the internet phenomenon known as "Rickrolling," which has led to the video's original version currently sitting at nearly 900 million views on YouTube.
The 4K "Never Gonna Give You Up" was originally uploaded to YouTube by Revideo on January 31 but has just started trending in recent days. It's not an official remaster from Astley. However, the user behind the YouTube channel is apparently an Astley fan, given that three of the four 4K remasters they've uploaded are Astley singles. The new version of the 1987 smash hit has been remastered at 60 frames per second. Otherwise, the remaster changes nothing about the original video. Check out the full video, as well as a comparison with the original, below:
Considering the ongoing pandemic and the general state of things so far in 2021, some pop culture nostalgia in the form of a 4K remaster of "Never Gonna Give You Up" is exactly what the world needs to feel better. Between the stilted dancing, the awkward set pieces that don't appear to have anything to do with the lyrics, the person in hot pants doing back flips, and the general '80s cheesiness, the video remains perfectly cringe-inducing but now stunningly crisp as well. In a way, the 4K "Never Gonna Give You Up" is an all too appropriate video for the times.
With classic TV shows and movies such as the Lord of the Rings and Hobbit trilogies getting 4K remasters, classic pop videos might as well, too. Revideo has already made some good progress, also uploading a 4K version of Smash Mouth's 1999 hit "All Star." Hopefully the channel will keep pumping out remasters of awesomely bad pop songs to distract people from the state of the world, if just for a few minutes at a time.
Source: Revideo