Rian Johnson's Star Wars Trilogy Is Still Happening, According To New Interview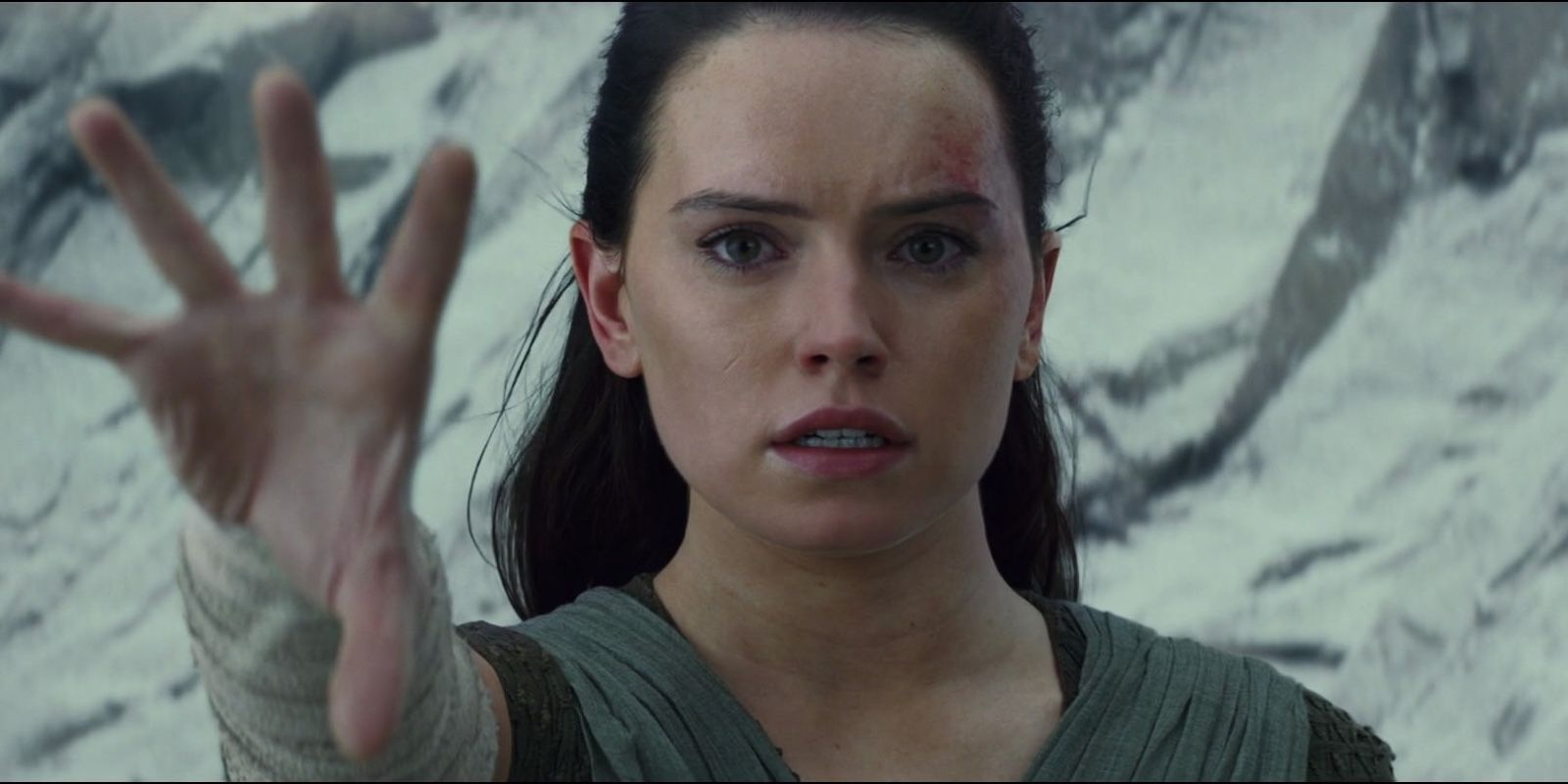 Rian Johnson confirms in a new interview his planned Star Wars movie trilogy is still happening. Back in November 2017, a month before Johnson's Star Wars: The Last Jedi opened in theaters, Lucasfilm announced the director would oversee a Star Wars trilogy focusing on new characters separate from the Skywalker saga. Of course, that was before The Last Jedi went on to become one of the most polarizing blockbusters in recent memory, which called into question Johnson's future with the franchise. In the years since that initial announcement, all's been mostly quiet on this front.
Despite rumors Johnson's trilogy has been cancelled, the director's long maintained the project remains in development. However, Lucasfilm's prolonged silence on the matter made that difficult to believe, particularly when they made no mention of Johnson's trilogy during Disney's Investor Day event in December 2020. During their presentation, Lucasfilm's Kathleen Kennedy confirmed Patty Jenkins directing Rogue Squadron and provided updates on Taika Waititi's Star Wars film, leading some to believe Johnson had been quietly removed. But it sounds like he still plans on returning to the galaxy far, far away at some point.
In an interview with Sariah Wilson, Johnson stated his Star Wars trilogy is still happening. The primary reason why things have been so slow thus far is due to him having "other projects going on." You can see Wilson's tweet in the space below:
I'm just going to post this now because I can see that I'm going to get a lot of requests –

Yes, Rian's SW trilogy is still on. No dates or timelines because he has other projects going on, but it is happening.

THAT IS ALL I KNOW ABOUT IT. 😁😁😁

— Sariah Wilson (@sariahwilson) February 16, 2021
It's worth remembering Johnson's Star Wars trilogy pitch didn't include a story. At the time, he simply expressed interest in a series that would "go new places, meet new folks, come up with a new story to tell in the Star Wars universe." So it's possible Johnson has spent the last few years formulating a concrete narrative so he has a solid strategy in place for when it comes time to move forward on the trilogy. Many believe the lack of a plan was one of the shortcomings of the Skywalker saga sequel trilogy, so this would be a nice change-of-pace. Coming up with a new Star Wars story from scratch sounds like a massive undertaking, and it's something Johnson isn't taking lightly. It's better if he takes his time rather than rushing something. Fortunately, Lucasfilm has plenty of other Star Wars projects in the pipeline in the meantime.
And Johnson has kept himself quite busy on non-Star Wars material in the interim. He of course wrote and directed acclaimed murder-mystery Knives Out, which earned an Oscar nomination and $311.3 million at the worldwide box office. That success led to development of a followup, which sees Daniel Craig's Benoit Blanc return to solve a new case. Johnson is currently working on the sequel, and based on Lucasfilm's schedule, Knives Out 2 could be ready before Johnson's next Star Wars movie. For his part, Johnson's admitted he could have time to make another original film prior to hopping back aboard the Star Wars franchise, so it sounds like this is just business as usual for him. Johnson likely wouldn't have made these comments if Lucasfilm had pulled the plug, so hopefully more is learned about his Star Wars return soon.
Source: Sariah Wilson