RHOSLC: Meredith Marks Father Dies Of Alzheimer's Disease & She Raises Awareness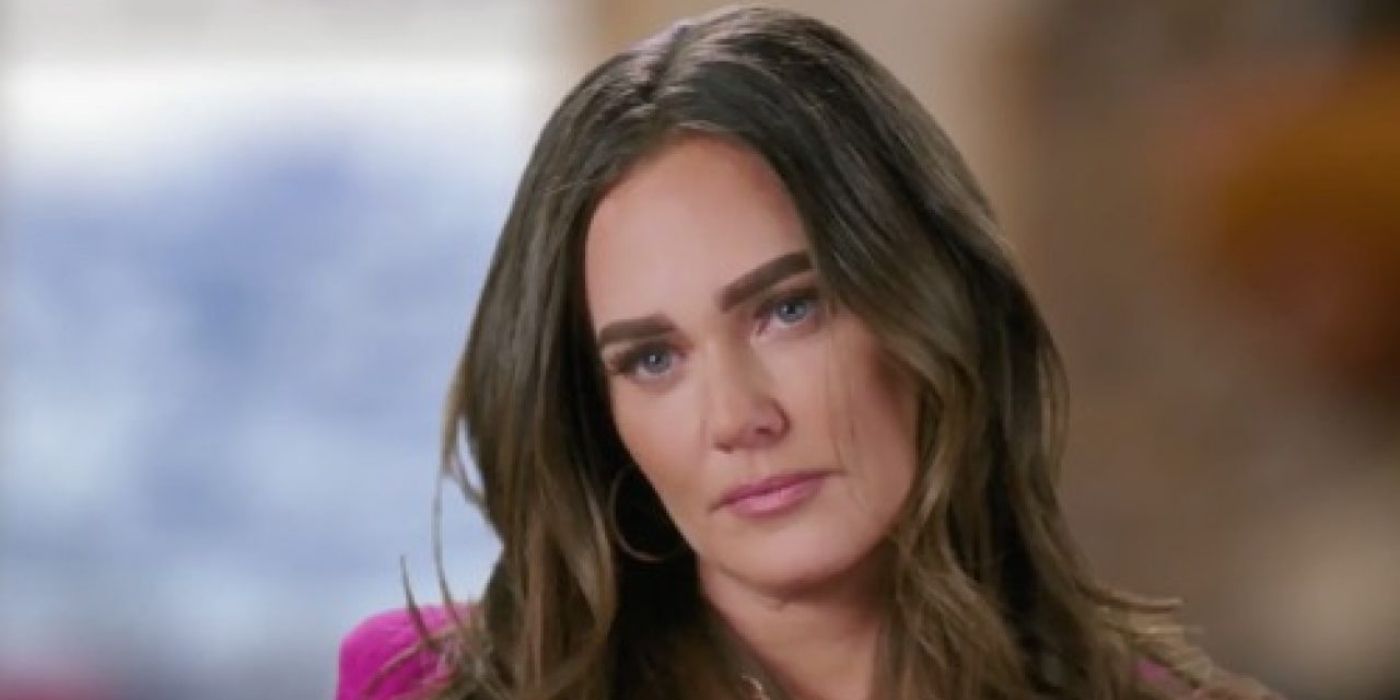 Meredith Marks From The Real Housewives of Salt Lake City revealed the night before the final reunion episode that her father had passed away from Alzheimer's. Her father had been suffering from the diseases during the latter part of his life. Meredith never spoke of her father and his Alzheimer's diagnosis on the show, nor did she bring it up at the reunion. Meredith had been slowly losing her father, and no one even knew.
The 49-year-old became known to Housewives fans after starring in the first season of the new Bravo series. Meredith quickly became a fan favorite, as fans loved her uninterested attitude and how she would "disengage" from a conversation. She also had a bit of mystery to her, especially when it came to Meredith's marriage with her husband Seth. They had been on the verge of divorce before joining the show. Meredith and Seth managed to keep their relationship together once filming was done. Now Meredith is going through a loss fans did not see coming.
On Tuesday, Meredith Marks shared to her Instagram Stories that her father had passed away from Alzheimer's disease. "I had a difficult time last week. I lost my father," she said in her Story. "He had suffered from Alzheimer's and dementia for the latter part of his life." Later that day the mother of three also posted two photos of her and her father when she was a child, adding to the caption that she will be donating all the sales from her jewelry line this week to the Alzheimer's Association of Chicago. In addition, Meredith joined the app Cameo (where celebrities make personalized videos for fans) for the month of February and will be donating all the money she earns to the same charity.
Meredith's utilizing her platform to get more people aware of the incurable disease that took her father's life. Luckily, the reality star has friends and family who are here to support her. Her son, Brookes, offered his support by commenting with two red heart emojis below the post. Andy Cohen offered his condolences as well writing, "I am so sorry for your loss." Meredith appreciated his support by replying how "beyond grateful" she was for Andy's "kindness and support." Her RHOSLC costars, Lisa Barlow and Mary Cosby offered their support as well, commenting "I love you" with hearts. Even Sonja Morgan from The Real Housewives of New York City provided her support by commenting with red heart emojis.
As Meredith navigates her life without her father by her side, her friends and family will always be there to pick her up when she needs them. It's never easy losing a parent no matter what age you are; Meredith needs all the love and support she can get. Now that RHOSLC has begun filming again, Meredith must be having a tough time dealing with her father's death while also working. Luckily Meredith also has her husband Seth by her side if she ever needs a shoulder to cry on.
Sources: Meredith Marks