RHOP: Why Fans Are Praising How Gizelle Bryant Raised Her Daughters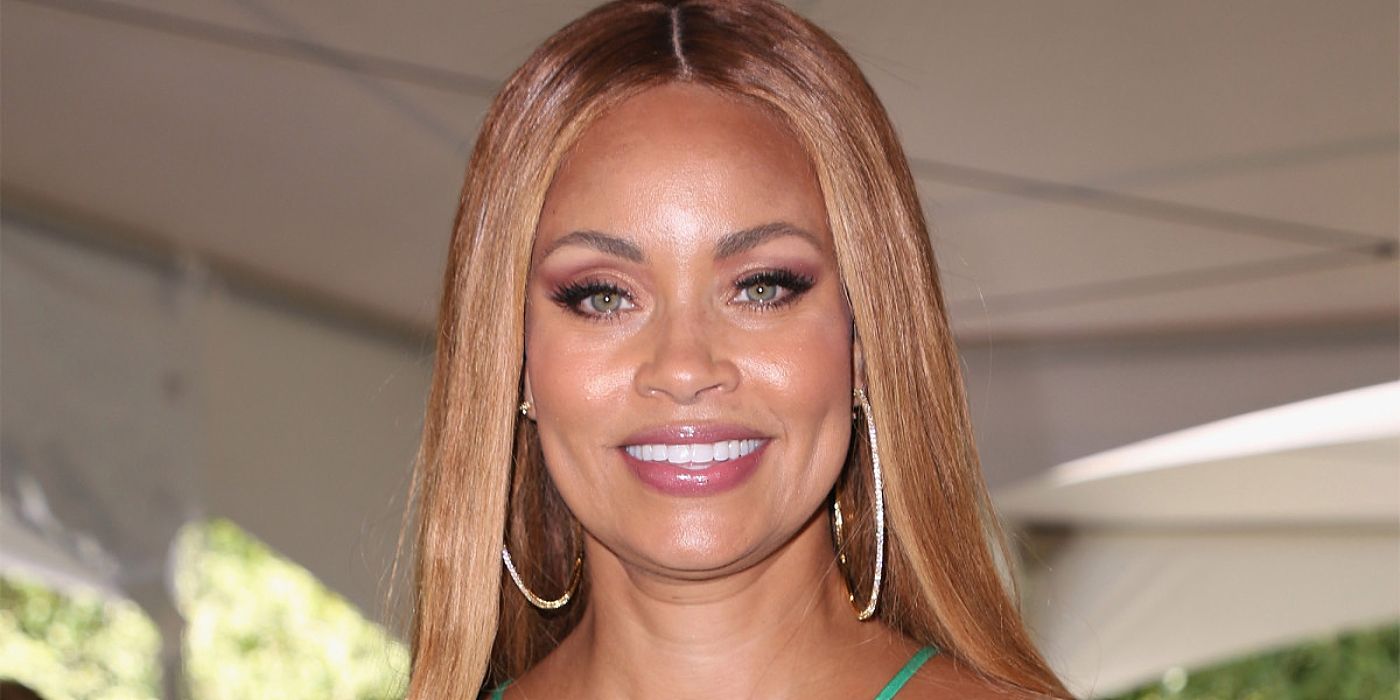 Since Gizelle Bryant joined The Real Housewives of Potomac in season one, fans have praised her for how she raised her daughters. Even though they aren't featured on the show often, fans love seeing how well-mannered and sweet they are to their mother. Gizelle may be a bit of a pot-stirrer, and her daughters are not afraid to call her out on it. Despite Gizelle's poor conduct on the show, fans respect her as a mother.
Gizelle's daughters were introduced to Real Housewives of Potomac fans during the first season. Her daughters are Adore, Grace, and Angel, and they offer their mother advice on how to deal with the other ladies in the group (surprisingly, they don't usually take Gizelle's side). They can see right through their mother's shady behavior and will not hesitate to put her in her place. Even though they frequently disagree with Gizelle, the girls are always respectful.
According to Reddit thread, fans of RHOP can't get over how kind and respectable Gizelle's daughters are. One fan gave the mother of three the biggest compliment by calling her children, "the best kids out of any of the franchises." Several fans agreed with this statement, calling her daughters cool and loving the mother-daughter relationship that the four of them share. Unlike other kids from other Housewife franchises, Gizelle's daughters don't try to put on a show for the camera.
One fan even recalled them as seemingly authentic, with "good heads on their shoulders." Also, her daughters bring comic relief when Gizelle tries to be a bit more serious. Not only do fans love their authenticity, but they also enjoy seeing how they keep Gizelle in line. Some kids would flat out disrespect their parents if they had a disagreement, but Gizelle's daughters show respect when they do not agree with their mother's choices.
Some fans believe the girls show more maturity than Gizelle. What fans also love about her daughters is how they look at each other when Gizelle says something they do not agree with or find odd. "I love that when Gizelle says something to them they look at each other like "what is she saying"," revealed one fan, adding crying-laughing emojis. See a screenshot of a subreddit post below: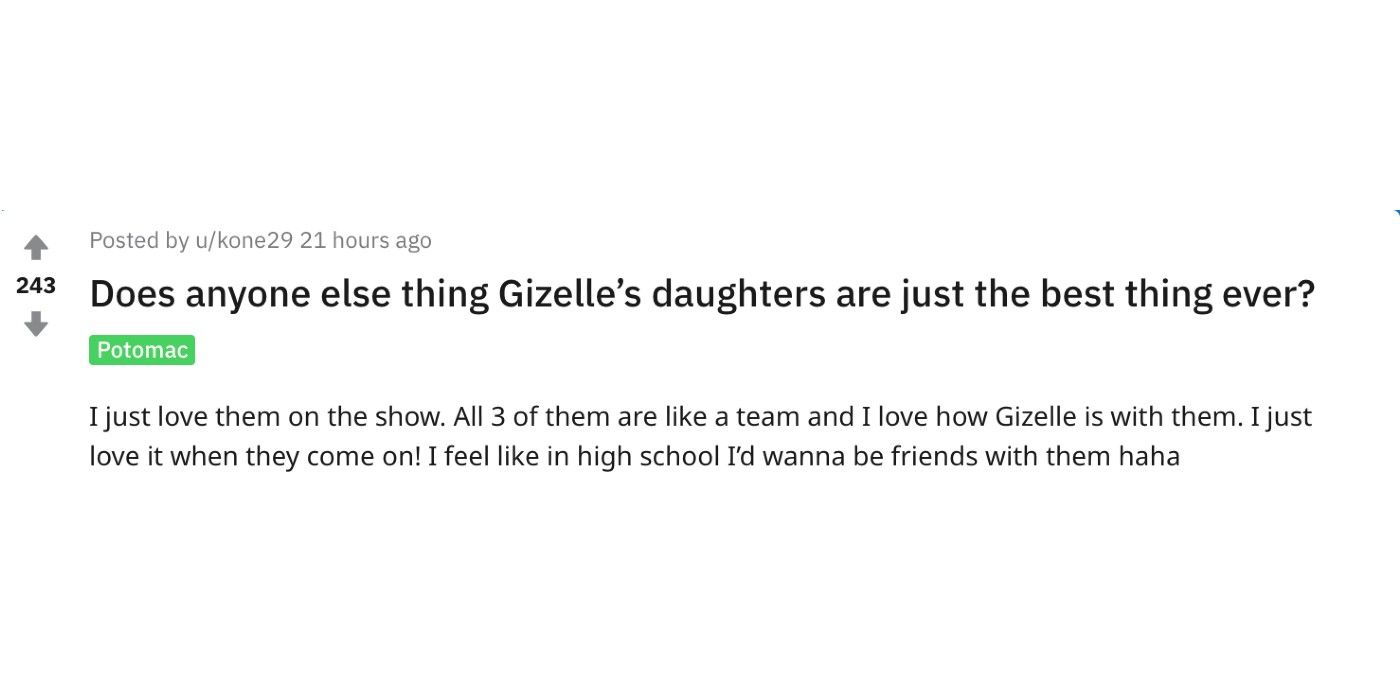 Fans have begun turning on Gizelle after the way she treated Monique Samuels and Karen Huger during RHOP season 5. While her treatment of fellow castmates can be sketchy, her daughters are to her credit. They manage to respectfully disagree with their mother while still throwing shade at her. If it were possible, fans would add Adore, Grace, and Angel to the Real Housewives of Potomac cast.