RHONY: Why Elyse Slaine Is Calling Teresa Giudice 'Disgusting'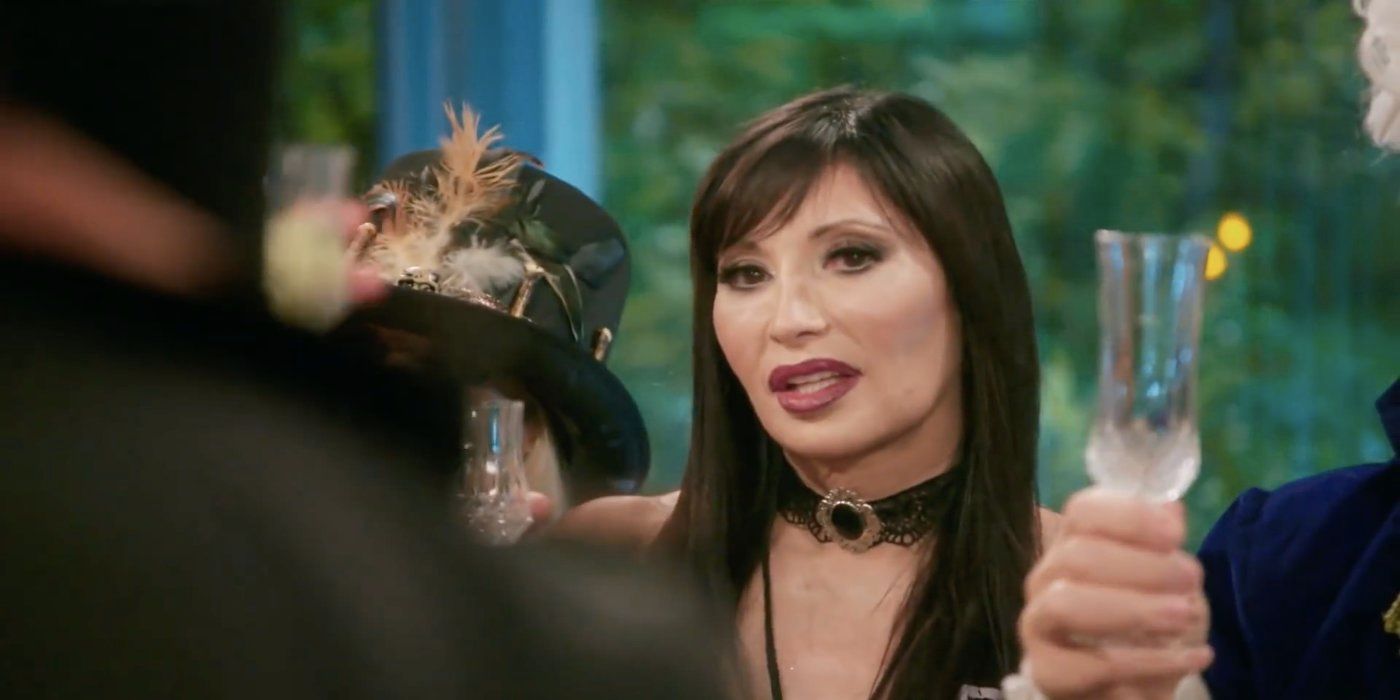 Even though Elyse Slaine is no longer appearing on The Real Housewives of New York, she has strong feelings when it comes to the franchise across the river. She was heard calling Teresa Giudice from The Real Housewives of New Jersey "disgusting" in a recent interview. Fans are wondering why Elyse called Teresa out. However, she isn't the only one calling out Teresa lately.
Slaine last appeared on The Real Housewives of New York during season 12, in a friend capacity, since she had extremely close ties to Ramona Singer. Sadly, throughout the season, the "Singer Stinger" came out and Ramona was often mean to her close friend. At the time, it was reported that Singer didn't like the fact that Slaine had become popular among fans. Since leaving, Slaine has been doing just fine and still works within the Wall Street community, where she makes millions.
Slaine and Giudice never starred in the same franchise, so Real Housewives franchise fans are curious about where Slaine's strong feelings have come from. The former housewife sat down for an interview, to share her point of view and dish on the current housewives. Wasting no time, the host began questioning her about what she thought of Teresa, Joe Giudice, and the state of their relationship. Check out the video below:
Slaine admitted that she just started watching The Real Housewives of New Jersey this season because she and Jackie Goldschneider have become close friends. Bravo fans are aware that the most recent RHONJ season is currently showing Jackie and Teresa in a heated battle. Slaine laid it all on the line, bluntly telling viewers that Giudice was "disgusting for the way she acted" at Evan Goldschneider's birthday party, according to the Domenick Nati Show. Slaine also mentioned that everyone on the franchise "scared" her except for her friend, and the former housewife cited some of her own co-stars, mentioning that Sonja Morgan was a master manipulator.
There is no doubt that the Jersey girls have a certain charm. The Real Housewives of New Jersey has always been the franchise that felt the rawest and the most genuine, even if the emotional range is often limited to anger and table flipping. Giudice has yet to respond to The Real Housewives of New York alum Slaine's comments. However, there are those who feel she may have too much on her plate since she is making up rumors to enhance her storyline.
Source: Domenick Nati Show