RHONY: Leah McSweeney Slammed by Fans for Traveling During Pandemic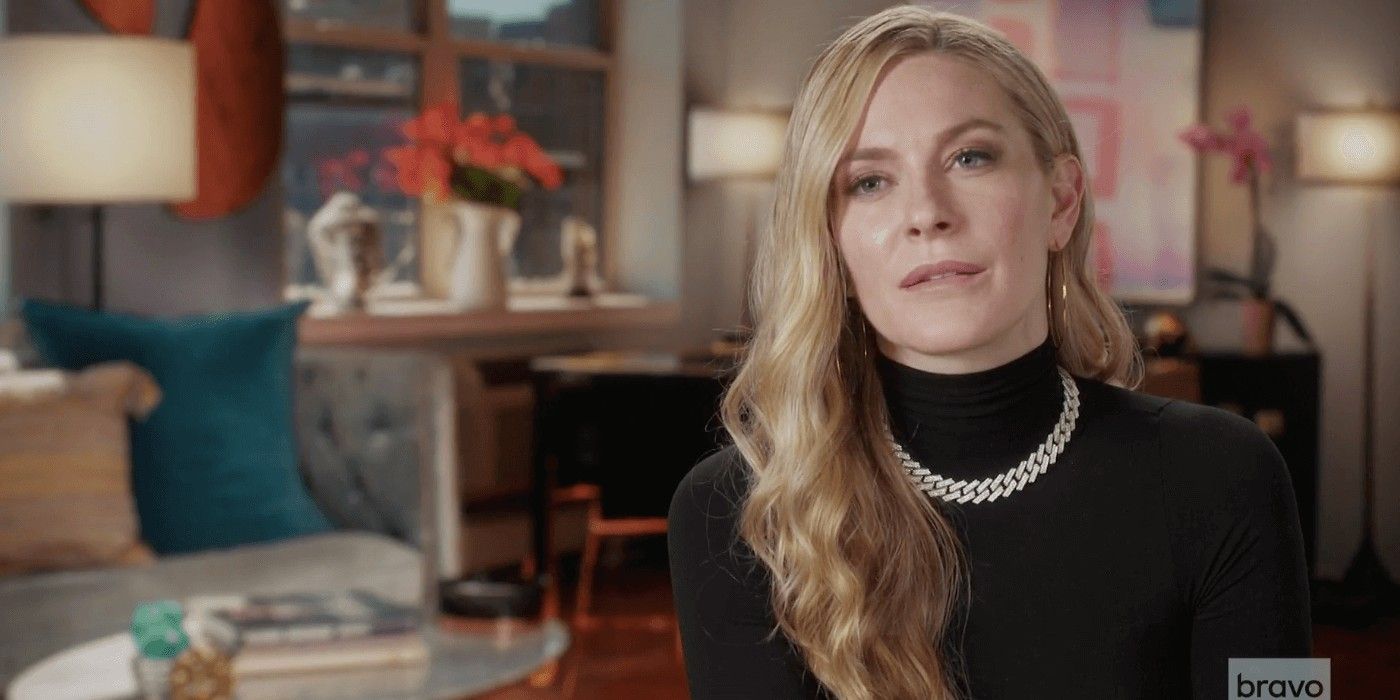 Leah McSweeney from The Real Housewives of New York City is getting slammed by fans for traveling in the middle of the coronavirus pandemic. Leah has dragged her fellow costar, Ramona Singer for traveling to Florida at the beginning of the pandemic when Leah and the rest of the world was staying at home. She even brought it up at the season 12 reunion, which prompted Ramona to utter her now-infamous line, "I don't wear a mask in the ocean!" Now it seems Leah cannot follow her own advice.
Fans are not happy with Leah after she shared a series of photos on Instagram of herself sitting on the balcony of her Miami hotel room. Her followers were not happy with Leah as they called her a hypocrite for traveling during a pandemic when she called out Ramona for traveling last summer. Not only is Leah traveling now, but she is vacationing in the central hotspot for the coronavirus. To say fans are disappointed is an understatement.
On Thursday, the 38-year-old posted a series of photos of herself to Instagram updating her followers on the hotel she and her daughter, Kiki, had finally settled on in Miami. "After dragging Kiki to three different hotels within 24 hours we finally found the perfect one," Leah captioned the images alongside the hashtag, "#EscapeFromSouthBeach." RHONY fans took to Reddit to air out their disdain for her recent travels to the state where the cases are high and the mask-wearing is low. They noticed some of her followers left their thoughts in the comment section, roasting her for traveling during the pandemic.
On Reddit, fans slammed Leah for not only traveling but for bragging about finding the perfect hotel. She and her daughter ultimately decided on The Ritz Carlton Coconut Grove hotel, a very expensive hotel where A-listers tend to stay. Also, Leah has allegedly been deleting comments of those who call her out from traveling to Miami now. Fans also thought it was tone-deaf of her to reveal she had been to three different hotels in the past 24 hours. One fan called her "full of s**t!" claiming Leah was in Florida for New Year's Eve having "dinner with a huge party."
Fans are not happy with Leah right now, and it seems her fall from grace may be fast approaching. What bothers fans the most was how she shamed Ramona several times on social media and at the reunion for traveling to Florida when COVID started. Leah should have stayed home in New York for a staycation or kept the trip to Miami on the down-low to avoid the backlash she is now receiving. Leah will have a lot of explaining to do once the season 13 reunion rolls around.
Sources: Leah McSweeney, Reddit