RHONJ: Why Jennifer Aydin Isn't Speaking To Mom After Quarantine Drama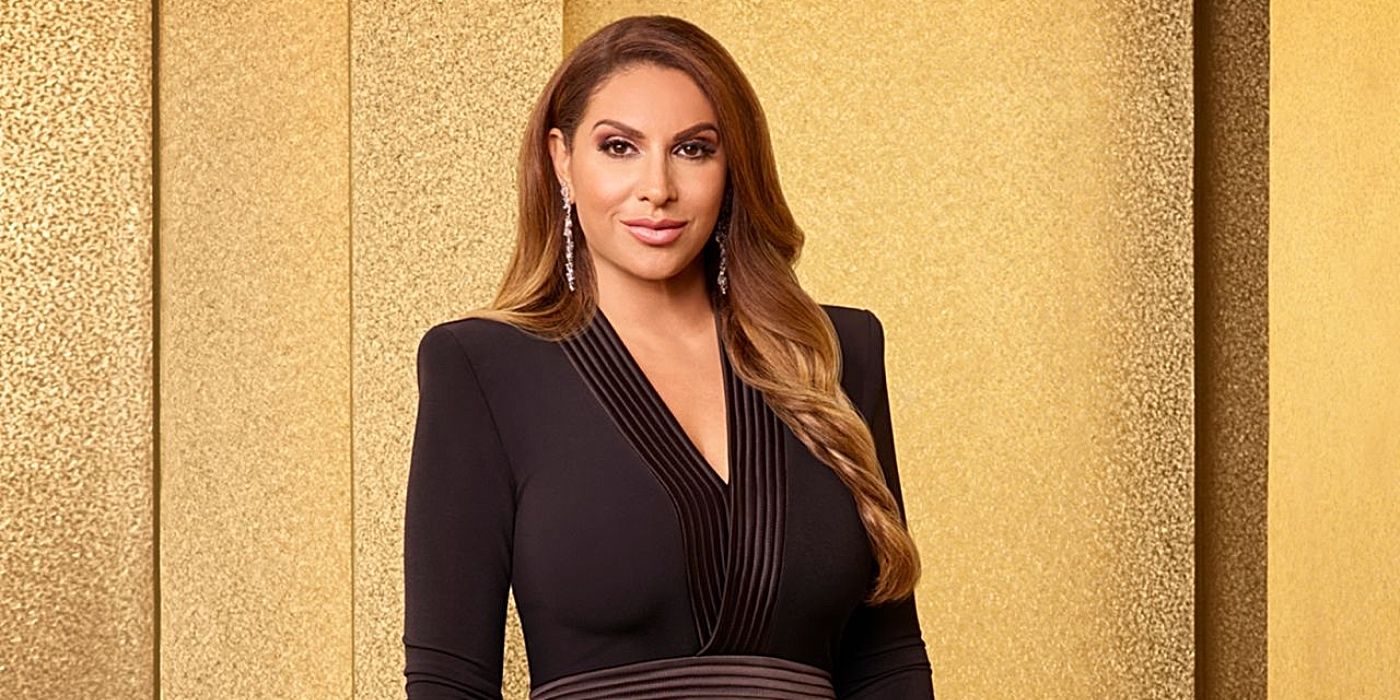 Jennifer Aydin from The Real Housewives of New Jersey is getting candid about her current relationship with her mother. In a recent interview, Jennifer admitted she is not speaking to her mom right now after it was revealed that her father moved in with her family on the season 11 premiere episode. Jennifer took her father in after she felt that her mother wasn't treating him with kindness or respect.
The RHONJ fans got a glimpse into Jennifer's relationship with her mother over the last couple of seasons. They seemed to be on good terms for the most part. Last season, we saw her mother struggle to deal with her son Steven's sexuality, even denying it in front of Jennifer's eldest daughter. Her mother only started accepting her son when she saw him being in his element performing his musical talents. While it seemed like the family was on the right path with Steven, Jennifer and her mother have taken a turn for the worst since last season.
In an interview with TooFab, reality TV star Jennifer Aydin revealed that she and her mother aren't on speaking terms any longer. Jennifer opened up about how the fight with her mother began after her brother, Michael, had his jewelry business closed due to the COVID-19 pandemic. This prompted him to move out of his parents' home and temporarily go to Turkey to be with his pregnant wife. She referred to the closing down of the store as "traumatizing" for the parents, along with their son suddenly leaving them. This caused her mother and father's relationship to crumble as "being stuck together, 24/7 ultimately was driving them crazy." Jennifer thought it would be better to have her father live with her so that her parents wouldn't have to fight, so that the toxic energy between them would dissipate.
Jennifer thought that she was helping her mother by taking her father in, but her mom ultimately thought that Jennifer was taking her father's side over her mother. "It ultimately showed my mom that I was choosing my dad instead of hers," the mother of five said. "And it caused problems between me and my mother." Since then, Jennifer and her mother haven't been on speaking terms. "I was just trying to help, but it's almost like no good deed goes unpunished. And this is my punishment," she added. While Jennifer understands why her mother is angry with her, she ultimately did this to bring peace within her family. The reality star is hoping for a reconciliation soon, but the ball is now in her mother's court.
As of right now, Jennifer has yet to hear from her mother since their big fight regarding the father moving into her house. Jennifer and her mother seemed to have a great relationship from what they had shown on the show. The two may not be speaking right now, but once this situation blows over, Jennifer and her mom could have a long chat about their issues.
The Real Housewives of New Jersey airs Wednesdays at 9 pm EST on Bravo.
Sources: TooFab