RHONJ: Jackie Goldschneider Slammed By Dorinda Medley on Twitter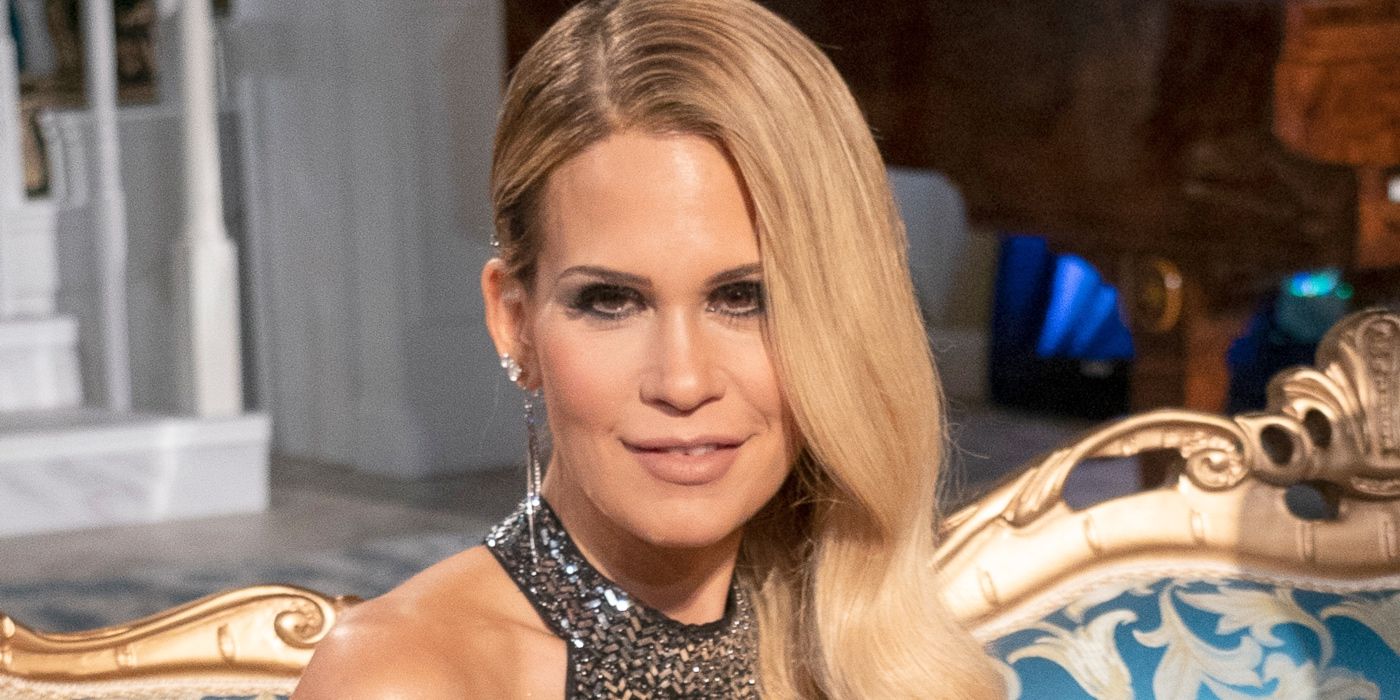 Star of The Real Housewives of New Jersey Jackie Goldschneider was slammed by Dorinda Medley following the season 11 premiere. The former star of The Real Housewives of New York City took to Twitter to call out the Jersey housewife in defense of Teresa Giudice. The Jackie vs. Teresa feud has riled up fans ever since the season 11 trailer dropped in January. Medley became the first celebrity to give their two cents.
Giudice spread a rumor that Goldschneider's husband Evan was cheating on his wife at the gym. The gossip bounced around the Goldschneider's party until it eventually made its way to Goldschneider the next day. The three-season housewife sat down with the OG of Jersey to confront the situation. Goldschneider used an analogy involving Giudice's daughter Gia and cocaine. Online chatter began to circulate on if children are off limits and if Goldscheider went too far with her analogy.
"What were you thinking? #shameonyou" tweeted Medley to Goldschneider. The Real Housewives of New York alumni also tweeted, "[Jackie] the lowest of the low [Teresa] you are a survivor and I love you #greatestmom #ilovegia." Medley's support for Giudice does not shock loyal fans as the two Bravo stars have participated in the same events and gone on Instagram live together. Giudice mentioned Medley in the acknowledgments section of her book, Turning the Tables: From Housewife to Inmate and Back Again.
@JGSchneid what were you thinking? #shameonyou #teamteresaguidance #♥️

— Dorinda Medley (@DorindaMedley) February 18, 2021
"My analogy about Gia was simply an analogy – there was no truth to it of course" tweeted Goldschneider after the episode, "the rest of the cast understood this, which you'll see in the coming weeks." The mother of four continued to defend her choice of words by saying, "The behavior at my husband's birthday party is truly unfortunate – destroying a marriage and family is not entertainment." Audience reception is pretty even across the board. An abundance of RHONJ fans support Goldshcneider and understand the point she was trying to make. However, loyal fans of Giudice believe there were other ways of getting the point across without associating Gia with cocaine on national television.
The repercussions of the season premiere should have a lasting impact on the rest of the season. Goldschneider taunted Giudice with an assertion that she was living the wealthy lifestyle Giudice was struggling to maintain. Meanwhile, Giudice ended the episode storming out of Margaret Joseph's house calling Goldschneider a c**t multiple times. Trouble is brewing in the garden state.
Time will tell if these two can make nice by season's end. Unfortunately, history tells us that is unlikely. It is time to pick your side. In Giudice's case, at least she knows she has Medley in her corner.
Sources: Dorinda Medley, Jackie Goldschneider