RHONJ: Alum Amber Marchese Calls Out Teresa Amid Her Feud With Jackie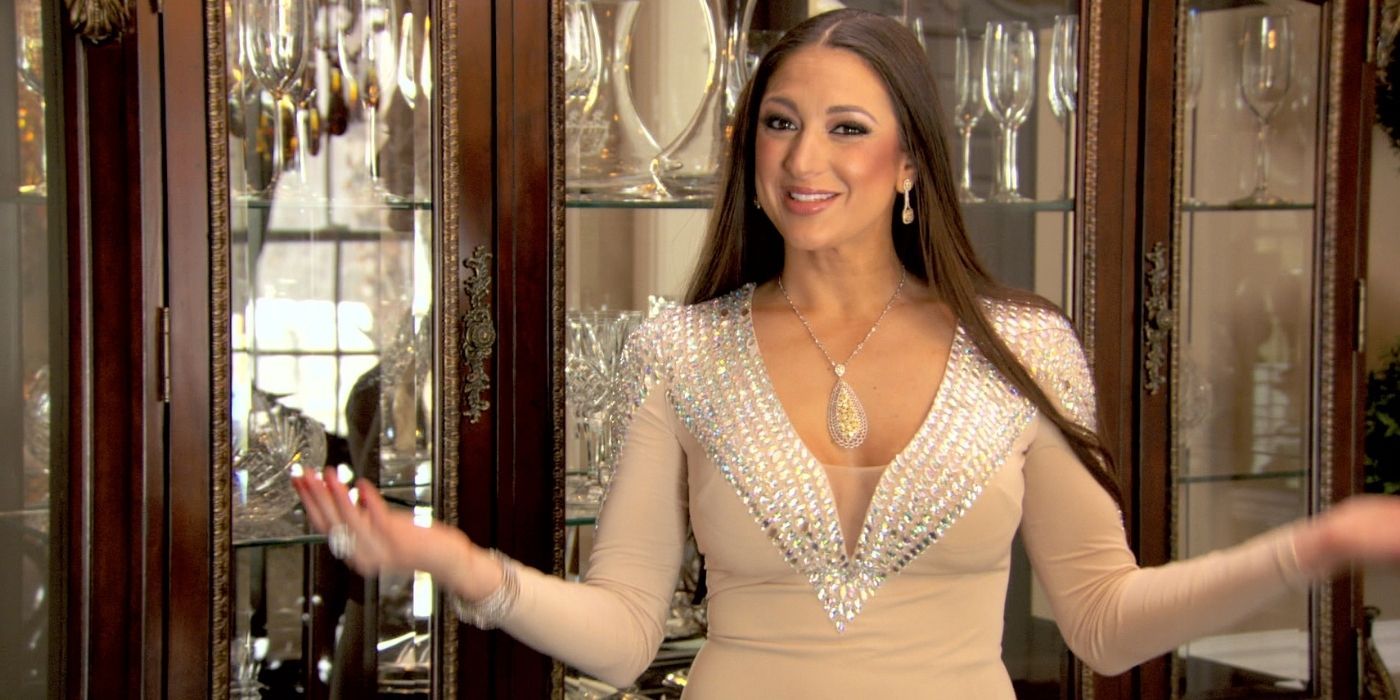 Real Housewives of New Jersey alum Amber Marchese believes Teresa Giudice is willing to hurt anyone to make herself relevant on the show following her feud with Jackie Goldschneider. Teresa began season 11 by spreading a rumor about Jackie's husband, Evan. She revealed that he may be having an affair when he goes to the gym.
Viewers may remember Amber when she joined the cast of the Bravo series for season six. She alongside Nicole Napolitano and Teresa Aprea Napolitano joined the show for only one season. Amber's husband, James, received a lot of backlash during their stint on the show. James was often at the center of the drama even getting into physical fights with some of the men who were featured on the season. Since then, Amber and James have been off the Housewives' radar until now.
During an exclusive interview with US Weekly, Amber Marchese believes Teresa does not care who she hurts and is willing to do anything to keep her spot on the show. "She has the power of the network," the mother of two revealed. "She has the power of the production team. … They create a story and they use her as a little soldier to go and do their bidding and she will do it. She doesn't care who she hurts." Amber believes production is applying Teresa's contempt toward Jackie to make another storyline about a fight between the ladies. Seeing as the cast filmed in the middle of the coronavirus, this seems plausible. Production needed a storyline and Teresa took the bait.
Amber is adamant Teresa meant to hurt Jackie with the affair rumor and had nothing but bad intentions."She was a miserable person when I was on the show and she just doesn't look like a happy person now, even though she could pretend all she wants," Amber said to the publication. "It just doesn't work. … She's wrapped up in this world and she can't get out." Jackie and Teresa began feuding after Jackie found out Teresa was spreading a rumor about her husband Evan, while at his birthday party. The two went over to costar Margaret Josephs' house to talk it over, but the fight only escalated. Jackie used an analogy involving Gia and drugs, which threw Teresa into a fit of rage. She stormed out of Margaret's screaming profanities directed at Jackie.
Amber may be on to something with production, possibly using Teresa to fabricate a storyline for the show. Teresa will take anything as fact and go with it, especially when it comes from someone she trusts. The reality star must have developed a close bond with some of the production crew after being apart of the show for 11 seasons. Teresa possibly heard the rumor from a crew member and isn't allowed to reveal her img for that reason. Or Teresa could have totally made it up herself so she could stay relevant on the show. No one will ever know.
Sources:  US Weekly