RHONJ: A Look Inside Melissa Gorga's New Jersey Shore Home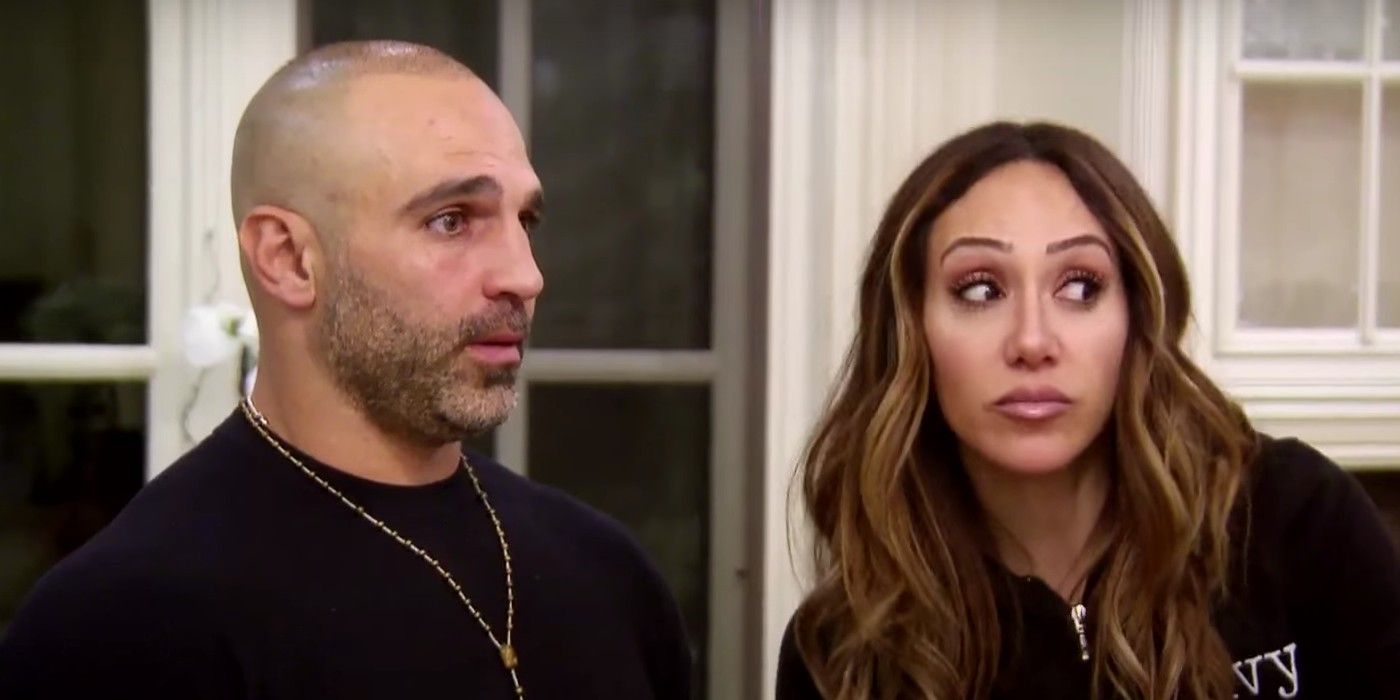 Melissa Gorga and her husband Joe from The Real Housewives of New Jersey bought a massive Jersey Shore waterfront home a couple of years back. Since then, Melissa and Joe have made some major renovations to the place. They've also updated the decor by adding new furniture with modern appeal. Fans may even get a sneak peek of the gorgeous property during RHONJ season 11.
The ladies of The Real Housewives of New Jersey have always been known for their over-the-top, Italian gothic-style homes. The decor of Melissa's home in Montville, New Jersey, which she and Joe recently sold after it had been on the market for several years, really embodied that medieval and ornate style. As the seasons went on, the homes would change, except for Melissa's and even Teresa's, The mansion Teresa and Joe Giudice built from the ground up has become iconic in Housewives history, but Melissa's new Jersey Shore home may now become a contender, as it's alleged that the rumor starter Teresa is looking to sell her mansion.
Now that the reno is complete, the 41-year-old and her husband are showing off the Jersey Shore home they purchased two summers ago. Melissa isn't shy about putting her life "on display," so why not give a tour of her new vacation home? Melissa, who was born and raised on the Jersey Shore, purchased the waterfront home with her hubby for only $980,900. After the home rehab, the property looks like a brand-new home, with a style that's completely different from their former family residence in New Jersey. The 6-bedroom, 3-bathroom house features over 3,300 square feet and has the perfect amount of space for a family of five.
The house is situated very close to Barnegat Bay, and it's massive, with a deck, a large pool with a big seating area, and a fantastic view of the water. While giving a tour of the home, Melissa said, "Unlike my other house, I wanted to be super, super white with the quartz," while approaching her sleek countertops. "Everything I did in here I just wanted it to be simple, very minimal things on the walls. I wanted to leave all my windows wide open," she continued, according to BravoTV. The sliding doors lead to the deck and pool area, where Melissa and Joe, who have had their relationship struggles in the past, often sit while enjoying coffee or wine.
Now that Melissa and Joe have their own vacation home, will the ladies of RHONJ be stopping by for a weekend getaway? The sprawling deck area and impressive kitchen are perfect places to chat and maybe start some drama. Judging by the season 11 trailer, fans may be getting a look inside their new waterfront property.
The Real Housewives of New Jersey airs Wednesdays at 9 pm EST on Bravo.
Sources: BravoTV