RHOM: OG Lea Black & Joanna Krupa Reject Being On Show Again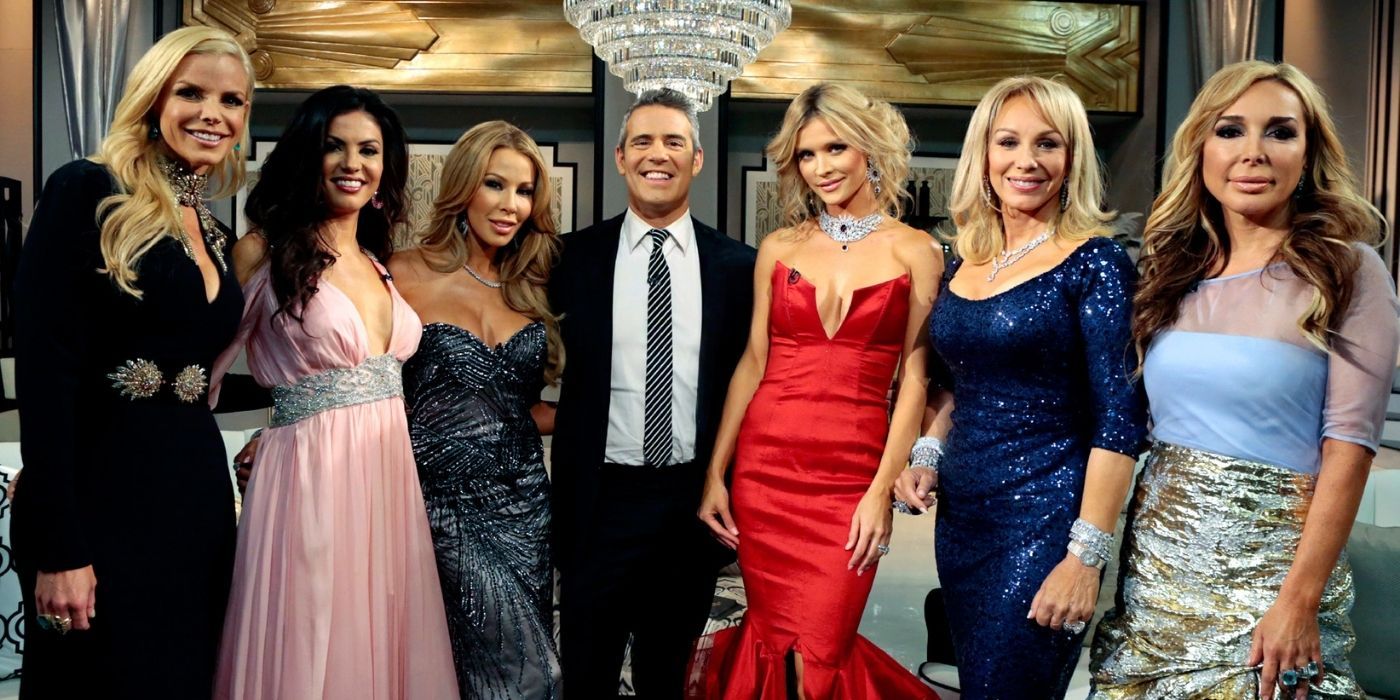 Bravo fans cannot wait for The Real Housewives of Miami to come back to their TV screens, but they should not hold their breath about certain past housewives coming back. Lea Black, who was apart of the franchise for all three seasons, will not be returning for the reboot. Another former Miami housewife who does not plan on coming back to reality TV is Joanna Krupa. She was apart of the series for the last two years.
Earlier this year, a reboot of RHOM was confirmed by the NBCUniversal streaming service, Peacock. They revealed the reboot was in development and that they had begun the casting process. Before the reboot was confirmed back in November 2020, Andy Cohen had spoken about wanting to reboot the series as he felt it was gone too soon. He said he had been in talks with the streaming service, but nothing had been confirmed yet. Now seven years later, it seems the long-forgotten franchise is getting another chance.
According to TMZ, two former Miami housewives that will not be returning to the series reboot is Lea Black and Joanna Krupa. For Lea, production told the media publication that timing played a factor in her not returning to the RHOM reboot. Also, the OG of the series spends several months out of the year on the west coast at her Los Angeles home. As for Joanna, she not only has no interest in returning to the show, but she no longer lives in Miami. Joanna even revealed to TMZ that she has grown a lot in the past eight years. Her "priorities in life have changed" ever since she welcomed her daughter, Asha-Leigh, in 2019 with her husband, Douglas Nunes. Joanna also has "long-lasting TV shows in Poland" as well as other projects in the works.
While Joanna may not participating, she wishes the women who do the best of luck, "I would never at this point in my life consider doing a show that would cause me stress and engage in unnecessary drama. I wish everyone luck and huge success that will be part of the reboot." As for who will be joining the RHOM reboot, casting producers have reached out to several other former cast members to see who may be interested. Rumors have been going around about Larsa Pippen potentially coming back and possibly Phil Collins' ex-wife, Orianne Cevey, who will be joining as a newcomer.
RHOM, which aired for three seasons from 2011 to 2013, has been receiving a lot of buzz since Andy started talking about its potential return. RHOM has always been a fan favorite from the franchise, with fans questioning why the show was canceled in the first place. Now that it has been confirmed the series will be coming back, fans have been reminiscing about the iconic moments from the first three seasons. Lea and Joanna may have contributed to some of those iconic moments, but the show must go on without them.
Sources: TMZ