RHOD: Why Fans Think Brandi Redmond Might Be Quitting the Show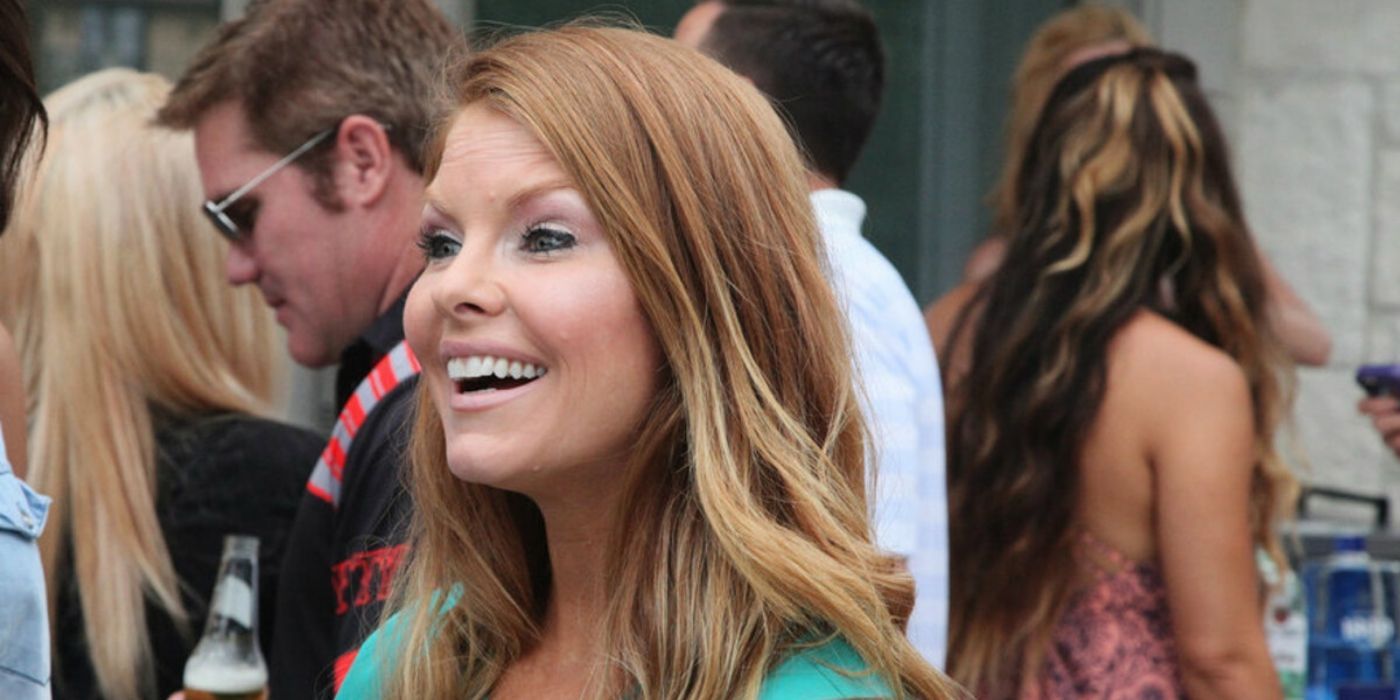 The Real Housewives of Dallas is currently airing its fifth season but fans are beginning to suspect one housewife is hanging up her star early. Brandi Redmond has entertained audiences ever since its first season premiered in 2016. The red-headed firecracker has provided colorful commentary and had a hand in several of the show's juiciest storylines and most iconic fights. She even used her newfound platform to start a podcast with costar and best friend Stephanie Hollman.
Redmond shared a heartfelt message to Instagram early Sunday morning. It included a candid picture of Redmond in a sundress as well as two religious quotes. The images do not raise alarms by themselves but the captioned message had fans of the Dallas housewives raising their eyebrows. It implies Redmond's time in the spotlight may be coming to an end. The star talks about a new relationship with the lord as well as happy endings. Here is the caption in question.
"I prayed that the baggage of mistakes, feeling rejected, used and unworthy are no longer tied to anyone's soul" said the former Dallas Cowboys cheerleader, "I am choosing to set myself free and lean into Jesus and I pray you'll join me if you too have these desires".  The heartfelt post continued to preach believing in yourself and trusting God but took a surprising turn. "I also want to thank you all for being a part of my journey these past few years," said the new mother of four, "I have loved sharing my life with you but sometimes things come to an end."  The Weekly Dose of BS cohost certainly appears to be talking about The Real Housewives of Dallas, although nothing was explicitly stated. "The best kind of ends are happy endings and I choose happiness" concluded Redmond, "sending you all my love and prayers."
Redmond failed to provide any further information on the validity or immediateness of her alleged departure. The Real Housewives of Dallas has yet to film its reunion which housewives are contractually obligated to attend. It is unclear if Redmond intends to quit after the completion of season five or if she is "setting herself free" from the show's drama immediately. Hollman responded to the Instagram post saying, "I love you so much and you deserve to be happy". Redmond's other costars Kary Brittingham and D'Andra Simmons commented as well. "You have my support on whatever you decide" affirmed Brittingham while Simmons said, "Love you! May God continue to bless you and your family".
Redmond received backlash for an inappropriate impersonation of an Asian woman that surfaced online while season four aired. Fans called the video racist and demanded the star be fired alongside LeeAnne Locken, who got the ax after some controversial remarks about Mexican costar Brittingham. It appeared to be too much for the Dallas housewife to handle as she checked herself into a wellness center. Redmond talked with Asian costar Tiffany Moon over the controversy during the first two episodes of The Real Housewives of Dallas' fifth season.  The star subsequently was called out by fans and Moon for taking a vacation to Florida in the midst of a pandemic.
Negative press may have been the straw that broke the former fan-favorite's back. If controversies did not prompt Redmond to allegedly leave reality television, a recently expanded family might be the reason. The OG housewife welcomed a fourth child, daughter Brilynn Mari Redmond. Redmond will most likely be taking care of this precious bundle of joy while fans patiently wait for clarification that she is indeed leaving The Real Housewives of Dallas.
Source: Brandi Redmond