RHOD: Everything To Know About Stephanie Hollman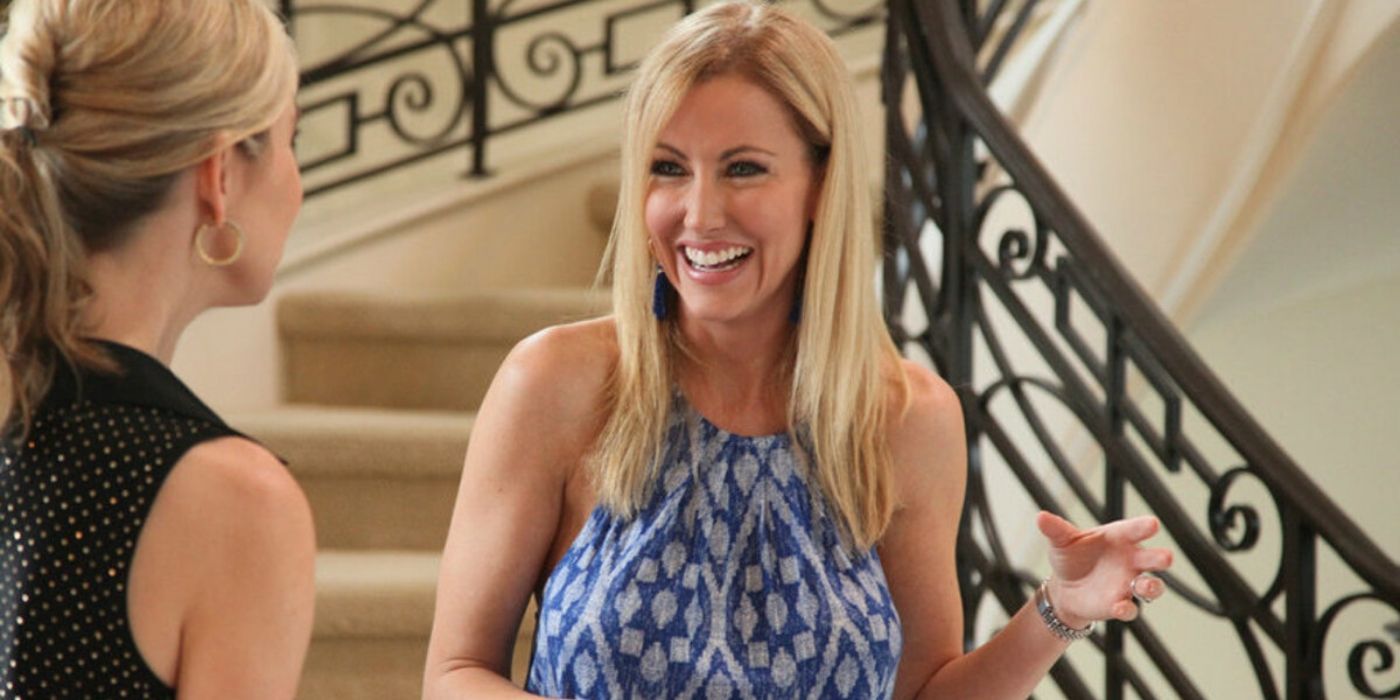 Stephanie Hollman from The Real Housewives of Dallas joined the Bravo series for its very first season back in 2016. Since then, Stephanie has become one of the most beloved cast members on the show. Let's take a look at her background and how she became the housewife we know her as today.
The 40-year-old was born June 13, 1980, in Coweta, Okla., according to Fandom. It is unclear when she met her husband, Travis Hollman, 51, but the couple was married on April 19, 2008. Stephanie and Travis welcomed their first child Chance, nine, in 2011 and their second child Cruz, seven, in 2013. Shortly before the pair welcomed their first son, Stephanie had suffered a miscarriage. Stephanie was able to move on from the pregnancy loss and still created the family she always wanted. She and her family currently live in an affluent neighborhood in Dallas, Texas.
According to The Famous Info, Stephanie attended Oklahoma State University and received a degree in psychology. With her degree, Stephanie was able to start her career as a social worker, which she did until she married her husband, Travis. She had previously worked from Head Start and the Madonna House Shelter as a social worker. Besides her career in social work, Stephanie did a little bit of fashion modeling as well. At the age of 22, Stephanie was suffering from depression, which resulted in a suicide attempt. She discussed her struggles with mental health on show, as well as her suicide attempt. Stephanie was able to quit working once she married Travis as he is the president and owner of Hollman Inc., a company that was started by his father, Joe Hollman, almost 40 years ago. Hollman Inc. is currently the leading manufacturer of wood and laminate lockers. Since his family was wealthy enough for her to not work, Stephanie used her time to be the co-chair of the Texas Trailblazer Luncheon, as well as help with SoulCycle in a philanthropic effort to help domestic violence victims at The Family Place. She currently runs The Hollman Family Foundation with the mission to "positively impact the community and break the poverty cycle."
Stephanie joined the cast of RHOD alongside Brandi Redmond, Cary Deuber, Tiffany Hendra, and LeeAnne Locken. Before the show even began, Stephanie was close friends with Brandi and her husband, Bryan. She and Brandi were so close Stephanie and Travis would often vacation with Brandi and her husband. In the premiere episode of season two, Stephanie and Brandi were not on speaking terms after a big fight. The two eventually mended their relationship and were back to being their funny and carefree selves. She and Brandi even started a podcast together called Weekly Dose of BS where they talk about the show, their lives, and any funny antics they found themselves in. With the addition of her RHOD salary and her husband's income, Stephanie is sitting on an estimated network of $18 million. Not too bad for a reality TV star.
As for Stephanie's Instagram, the mother of two often shares photos relating to RHOD, her family, and cute outfit of the day shoots. She will even share inspirational quotes or phrases alongside a photo relating to the quote on Twitter. Her social media shows the sweet and funny side of one of the most beloved Real Housewives.
Sources: Fandom, The Famous Info, The Hollman Family Foundation, Stephanie Hollman (Instagram), Stephanie Hollman (Twitter)