RHOBH: All of Erika Jayne's Best Glam Moments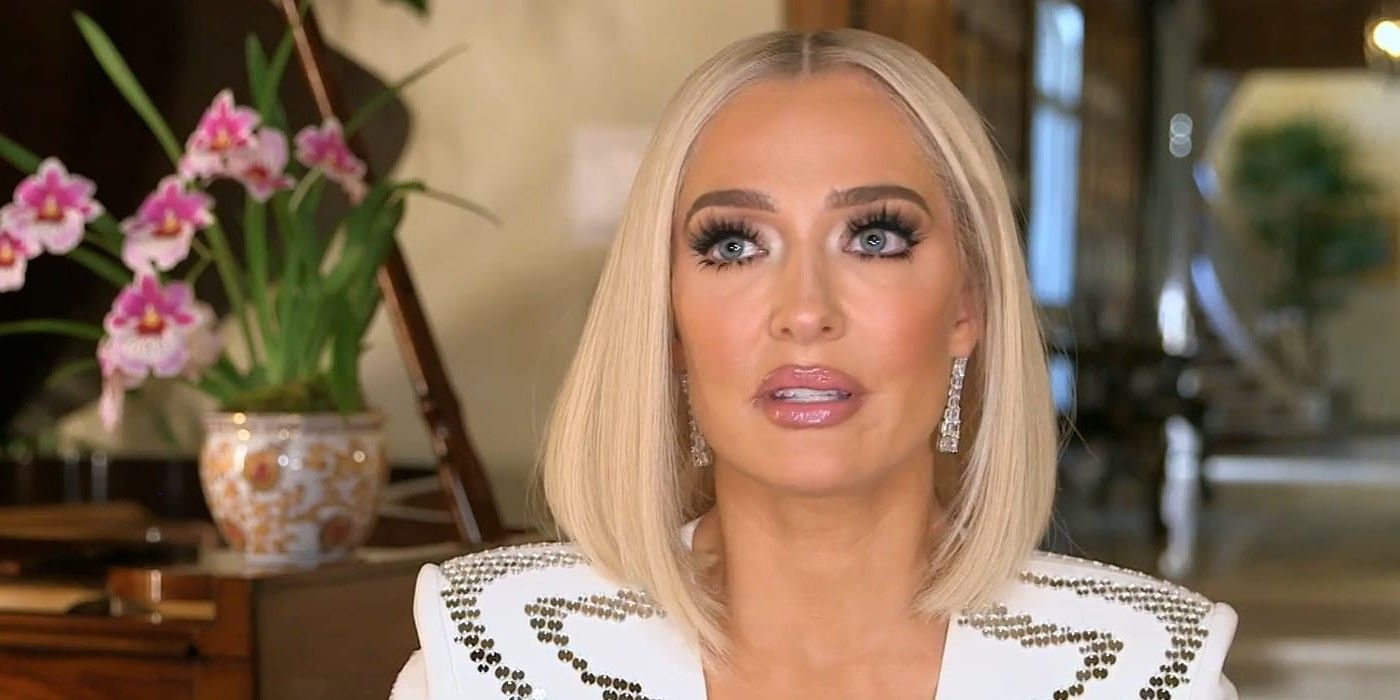 Real Housewives are often known for their over-the-top outfits and next-level glam. But of all the Bravo ladies, Real Housewives of Beverly Hills star Erika Jayne is the ultimate fashion plate. How many other reality stars have major designers and supermodels liking and commenting on their social media? The singer is so known for having great style that fans were shocked when she was spotted looking a bit messy amidst her divorce drama.
Despite that less-than-flattering paparazzi spotting, Erika keeps getting dressed up for her 2.2 million Instagram followers. Whether it's sneak peeks at her confessional looks, her stagewear, or, sometimes, seemingly dressing up with nowhere to go, just to be fashionable in her $1.5 million dollar home. It's never a dull moment for the Beverly Hills babe.
Close friend, costar, and fellow Chicago alum Lisa Rinna called this one of her favorite outfits ever in the comments. Which, considering the many, many Erika outfits she's seen over the years, says a lot. It recalled one of her fan-favorite looks, the red latex top she wore in Berlin.
The reality star claimed to be "out of practice", but sure didn't look it. The epitome of mod glam, it was as if she came straight out of a Mad Men episode. The elaborate eye makeup and perfectly coiffed updo made it magic.
For most people, getting dressed for the holidays means throwing on an ugly sweater. For Erika Jayne, it's sporting a hairdo with as many ornaments as a Christmas tree.
The one-time Broadway star was personally chosen by Rihanna to model the Savage x Fenty line. For her role as a brand ambassador, the 49-year-old posts highly stylized photo shoots that would be at home in a magazine. Each one also makes sure to show off her incredibly toned figure.
The diva's love of animal print is well documented. This fully animal print outfit- with a mix of prints at that- is exactly the type of look only Erika Jayne can pull off.
While the press coverage of her divorce has been messy, with seemingly a new headline every day, Erika still keeps serving high fashion. Viewers will have to wait for the next season of Real Housewives of Beverly Hills, but she's already promised not to hold back on the dramatic split. And, of course, it means looking forward to even more incredible looks.
Source: Erika Jayne