RHOA: Why LaToya Ali Was Called Out By Fellow Cast Members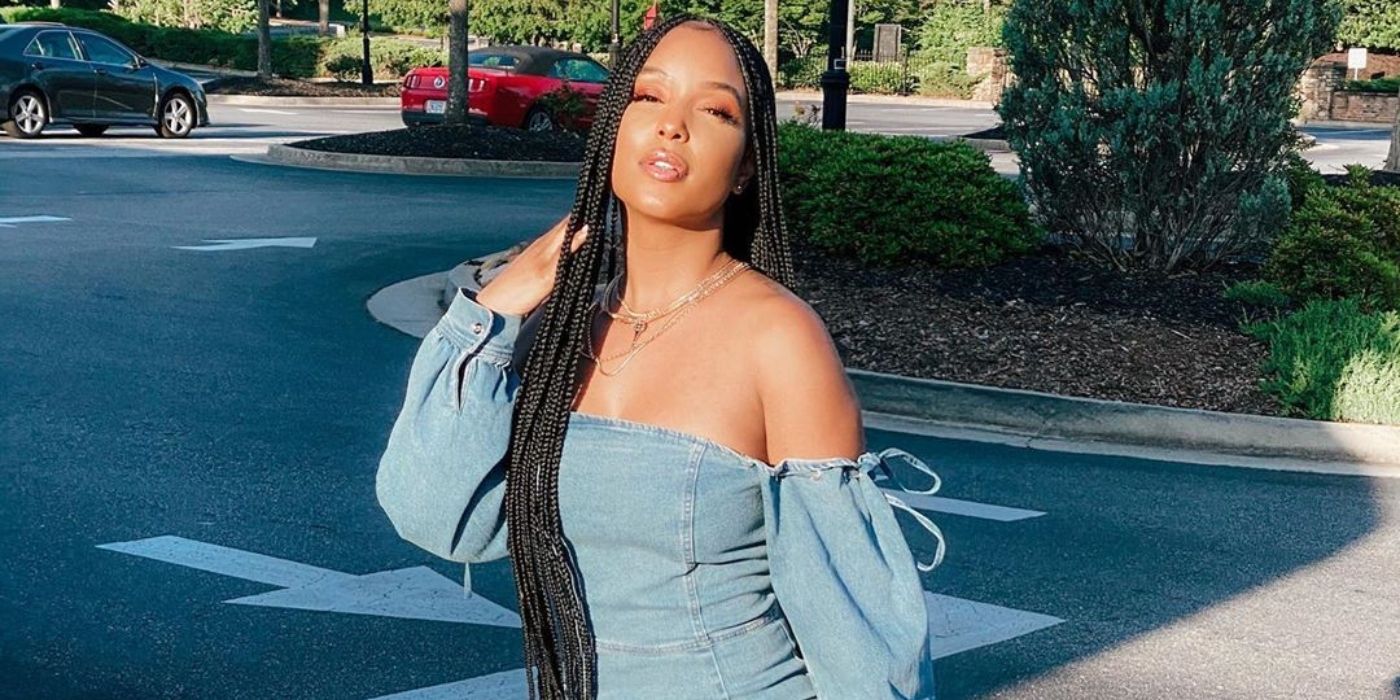 Cast members have called out the Real Housewives of Atlanta's LaToya Ali for speaking insensitively about others. The rookie has hit the ground running, as she often annoys her fellow housewives. She has shown that she doesn't have a filter when it comes to group conversations.
Season 13 of The Real Housewives of Atlanta has started with a bang and Bravo viewers are going to have to prepare for a season without the famed NeNe Leakes. Along with Leakes' exit, Eva Marcille was not too far behind, as she closed the door on her housewife chapter as well. But two new women have joined the action, one of which is Ali. The rookie is a social media influencer and hails from Canada who likes to go by her social media handle, LaToya Forever. Fans may be surprised that Ali was considered back in 2015 for the show but for unknown reasons, it did not work out.
An anti-Black YouTube clip has resurfaced, leaving Ali in some hot water. The video in question showed Ali calling her ex-boyfriend "ghetto" with "Donkey Kong lips." But many still feel uncomfortable with her use of derogatory terms, including a friend of the housewives, Falynn Guobiadia, who revealed that all her interactions with Ali had been negative. Viewers will recall the first time the ladies met, Ali accused Guobiadia of being a gold digger. In a Twitter statement, she wrote, "First and foremost. I would like to apologize for the triggering language that I used in a video clip that surfaced from seven years ago. Despite the fact that my intent was not to cause harm or to offend black women, I did just that. I am a proud black woman and I think all black women are valid and beautiful.
— LATOYA FOREVER (@latoyaforever) February 12, 2021
She continued, "I was ignorant to the fact that my words were perpetuating inherent biases and anti-blackness that we as Black people deal with every day. With that said, ignorance is not an excuse. I have learned and grown exponentially since then, particularly within the last year. Those words do not reflect the woman I am today, and again I am truly sorry and sincerely apologetic for the hurt that I have caused."
The 33-year-old has a YouTube page of over 1.4 million subscribers and lets fans into her life before the show has even started. The new housewife also has three children with ex Adam Ali: Samia, Zayn, and Ayah. She was married to her husband for six-years but, in June of 2020, filed for divorce. Ali signed her apology as LaToya Howard, which solidified that the divorce had been finalized. The season still has a long way to go, so fans will have to keep an eye out for her behavior.
Source: LaToya Ali