Red Sonja Reboot Movie Being Written By Tomb Raider Anime Writer Tasha Huo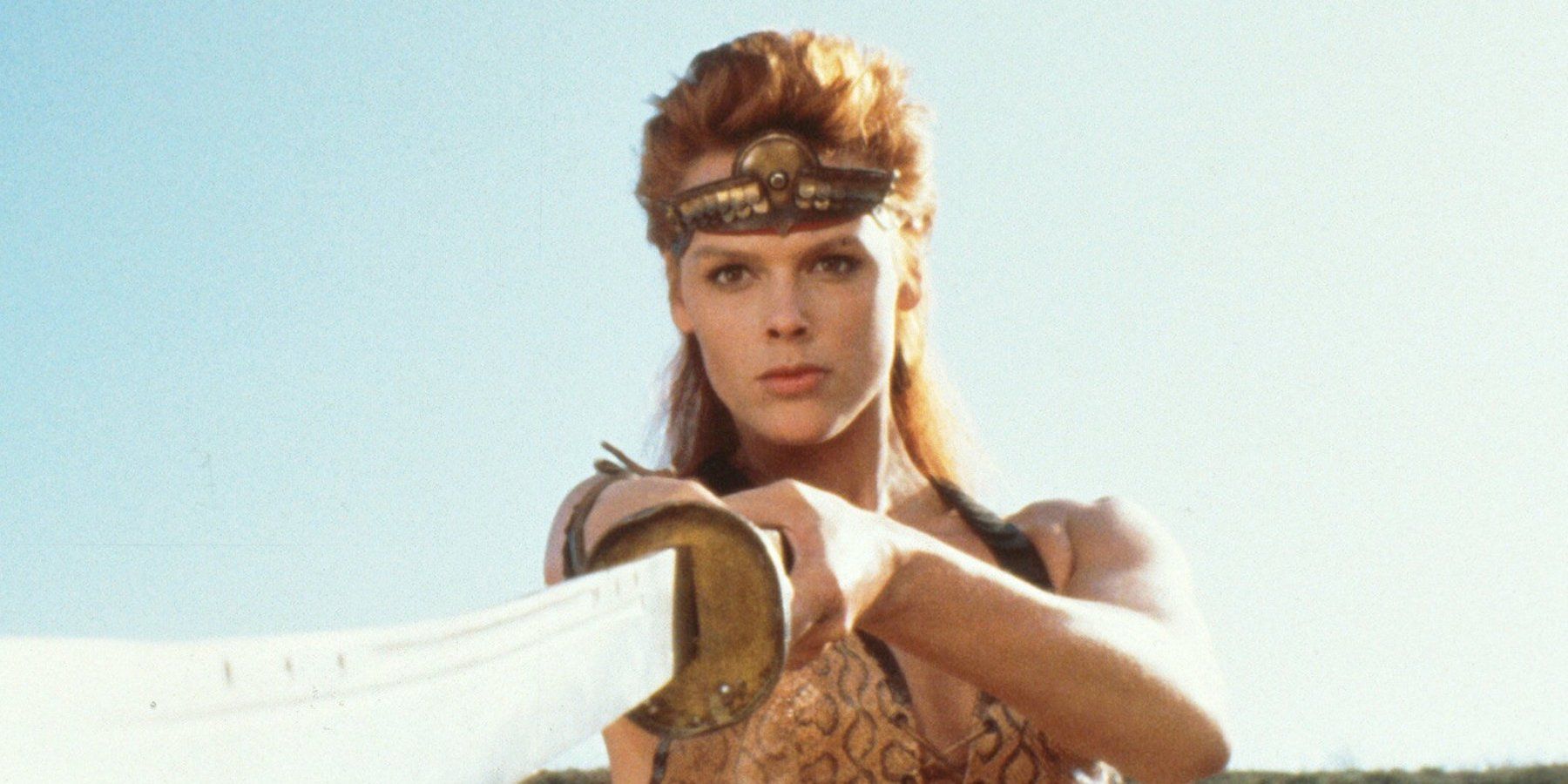 Tasha Huo, the screenwriter behind Netflix's upcoming Tomb Raider anime remake, has just signed on to bring another iconic female character to life: Red Sonja. The heroine was created by Roy Thomas and illustrator Barry Windsor-Smith in a 1973 Marvel comic inspired by the short stories of the fantasy-pulp fiction writer Robert E. Howard. A Dutch movie based on Red Sonja came out in 1985 starring Brigitte Nielsen. It featured Arnold Schwarzenegger in a small role, though not as his titular character from Conan the Barbarian.
Like Conan, which was also based on one of Howard's characters, Red Sonja is a "sword and sorcery" fantasy that sees its heroine engaging in frequent, violent battles that involve supernatural elements. The latter's protagonist first appeared in a Conan the Barbarian comic, and the two series occasionally cross over. Sonja is a master swashbuckler (wielder of swords, not a pirate) who receives her powers when she prays for vengeance against a group of travelers who attacked her family. Dynamite Entertainment obtained rights to the series in 2005, and in 2013 a rebooted version of the comics began to explore Sonja's traumatic past via flashbacks rather than her original reincarnation origin story. Sonja's bisexuality was confirmed by the series current writers but was written in at least as early as 2013.
THR reports that Huo will write the screenplay for a live-action film reboot of the comic forthcoming from Millennium Films. Huo is currently serving as showrunner, executive producer, and screenwriter for an anime TV series based on Tomb Raider for Netflix. The streaming service just recently ordered the Tomb Raider reboot in January of this year. Huo is also writing for The Witcher: Blood Origin, a six-episode Witcher prequel in the works for a mid-2021 release. Huo tweeted her excitement about writing strong female characters yesterday:
I'm doin' a thing! So grateful to be able to write for two badass female action icons, and my personal heroes. https://t.co/rEEBePJ2r5

— Tasha Huo (@Tasha3point0) February 26, 2021
Millennium will begin the casting process for Red Sonja as soon as possible. The movie will be sold at this year's European Film Market, which will take place online next week due to the pandemic. Various versions of a Red Sonja reboot have come and gone since Rose McGowan and Robert Rodriguez, her partner at the time, announced it with Millennium at Comic-Con 2008. Transparent creator Joey Soloway was tapped to direct in 2019 following an exposé against Bryan Singer, the project's previous director. Soloway, a longtime fan of the character, says they "can't wait to collaborate with Tasha on this vision":
I have loved Red Sonja forever and I feel so honored to help shepherd her story and start this cinematic journey. There could not be a greater moment in our world for Red Sonja's ways of wielding power and her connection with nature and our planet. She is an ancient heroine with an epic calling, and translating that to the screen is a dream come true for me as a filmmaker.
Huo's writing background couldn't be a better fit for a feminist sword and sorcery story: The Witcher is an old-world fantasy that features a similarly swashbuckling protagonist, while many consider Tomb Raider to be synonymous with kickass female action heroes. Soloway's empathetic, darkly comedic directing on Transparent and I Love Dick should also bring an interesting depth to the movie. At such an early stage, the unwritten project could still go in many directions, but with Huo and Soloway teaming up, Red Sonja already has a lot of potential.
Source: THR