Real Housewives of New Jersey (2021): Season 11 Cast's Ages, Jobs, Family & Key Facts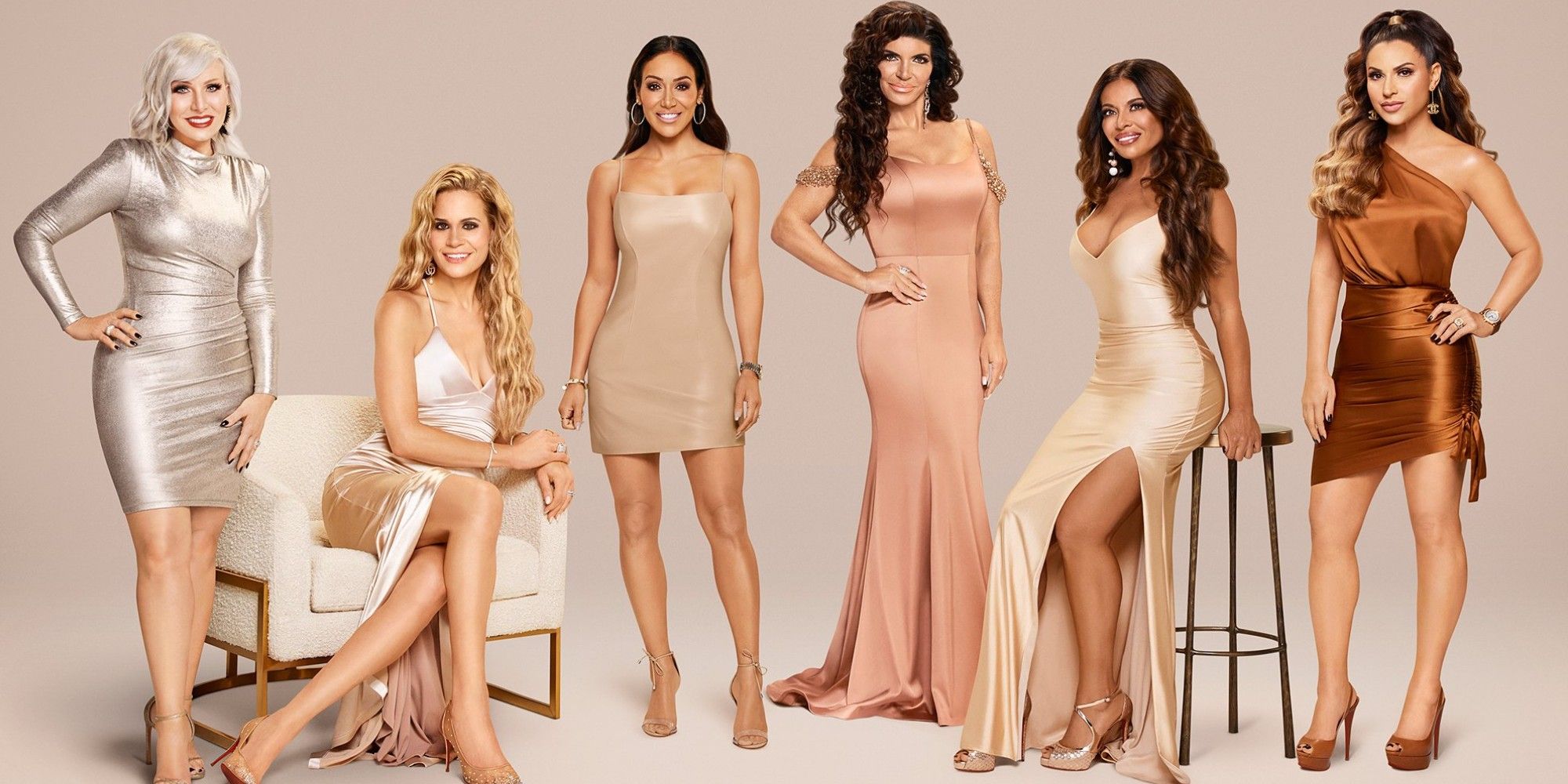 Some viewers have called the current cast of The Real Housewives of New Jersey one of the best the series has had since the days of Caroline Manzo and Jacqueline Laurita. Now that Danielle Staub has officially left the series after becoming a "friend of" from seasons eight to ten, the series has become a new and improved Real Housewives show. Some of the women don't get along. However, the drama they create leads to the explosive fights that make RHONJ stand out.
The Real Housewives of New Jersey currently stars New Jersey OG Teresa Giudice, as well as Melissa Gorga, Dolores Catania, Jackie Goldschneider, Jennifer Aydin, and Margaret Josephs. Only three episodes in, fans have seen a Jackie versus Teresa fight, and another potential fight between Teresa and Melissa. Those who heard about the Jackie versus Teresa fight may not have realized that it would be so captivating. Together, these six women have created an exciting and dynamic season that viewers did not see coming.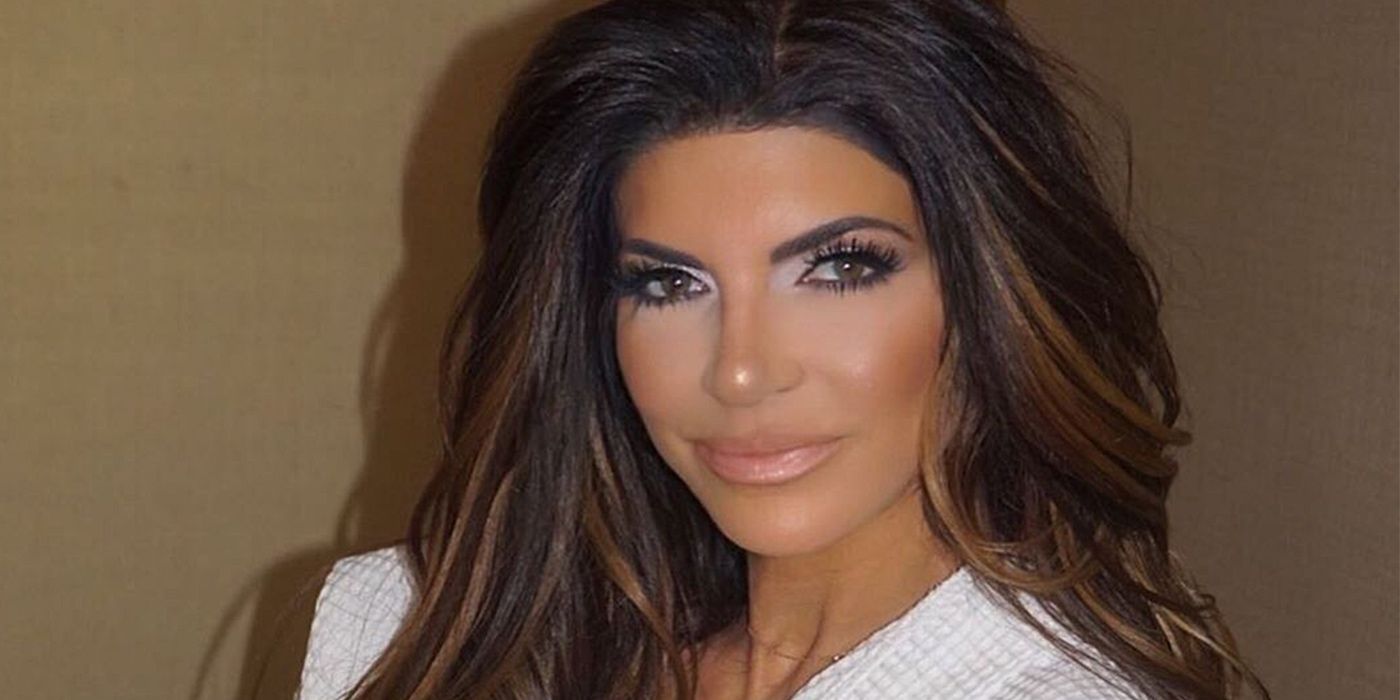 Teresa Giudice is currently 48-years-old and was born on May 18, 1972. She was born in Paterson, New Jersey to the late Giacinto Gorga and Antonia Gorga. Her parents immigrated from Italy. Teresa married her now ex-husband Joe Giudice in 1999 and finalized their divorce in September 2020. The couple shares four children: Gia, Gabriella, Milania, and Audriana.
Before Teresa became a Housewife, she was an associate buyer for the American department store chain, Macy's. Teresa was cast for RHONJ in season one and has not missed a season since. Even when she went to jail, production held off on filming until she was released. Teresa has published three cookbooks, as well as a memoir she launched after her release from prison, which is called Turning the Tables: From Housewife to Inmate and Back Again.
Teresa is known for her bad behavior and her iconic fights with costars. She had a falling out with Jacqueline and Caroline while filming season four and hasn't been able to bury the hatchet. Teresa and Melissa had an ongoing feud, but the sisters-in-law have made amends following Teresa's jail sentencing. She is also no longer on speaking terms with Kathy Wakile and is currently fighting with cast member Jackie Goldschneider.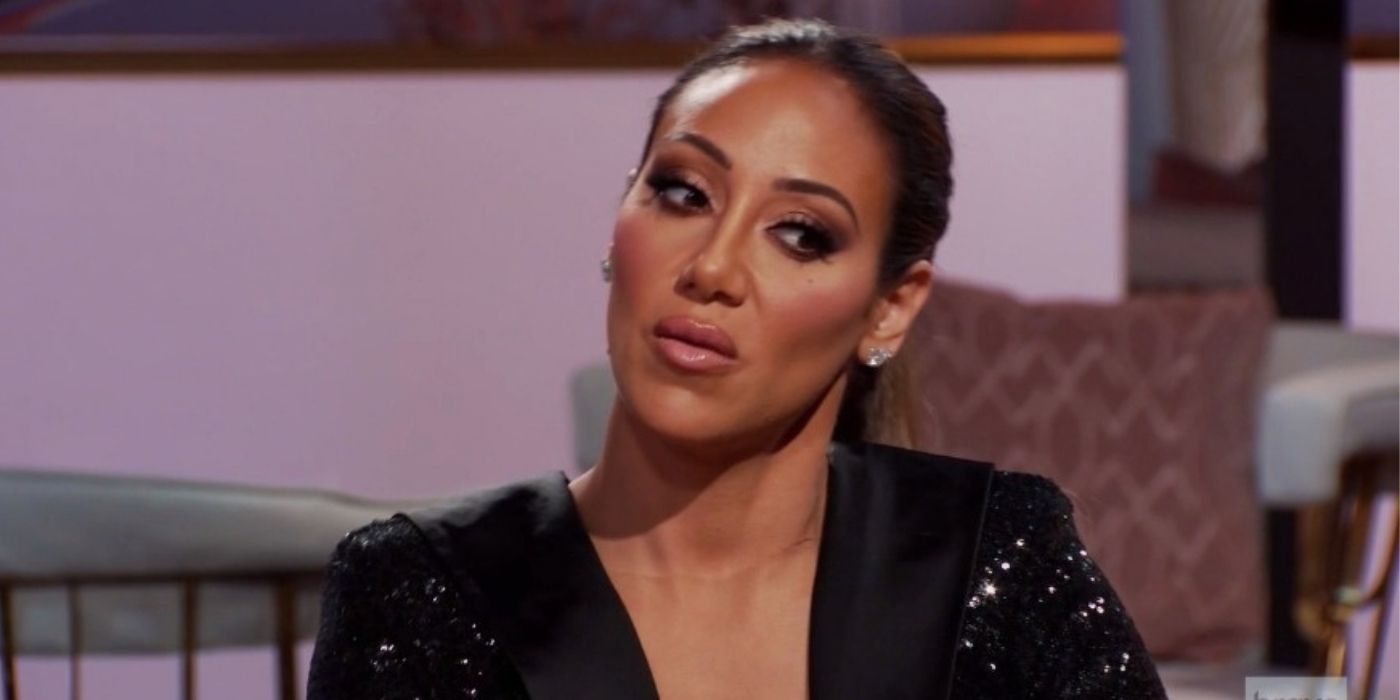 Melissa Gorga was born on March 21, 1979, in Toms River, New Jersey. The 41-year-old married her husband Joe Gorga (whom she's reportedly thought about divorcing) in 2004, and they have three children, Antonia, Gino, and Joey. She joined RHONJ in season three and began her time on the show by brawling with Teresa and her ex-husband, Joe. Melissa's husband Joe got hysterical after Teresa congratulated the couple on their son Joey's christening, which caused a fight to break out.
The iconic argument caused tension within the family, but Teresa, Joe, and Melissa did their best to sweep it all under the rug. Through their time on the show, the Giudices and the Gorgas were at odds, until Teresa and Joe were sentenced to jail. The sentencing brought the families together, and during that time, they were able to move past their petty drama (mostly, anyway). Even though Melissa suffered through so much drama with Teresa, she was able to start a business because of the show, and currently owns the NJ clothing boutique, Envy.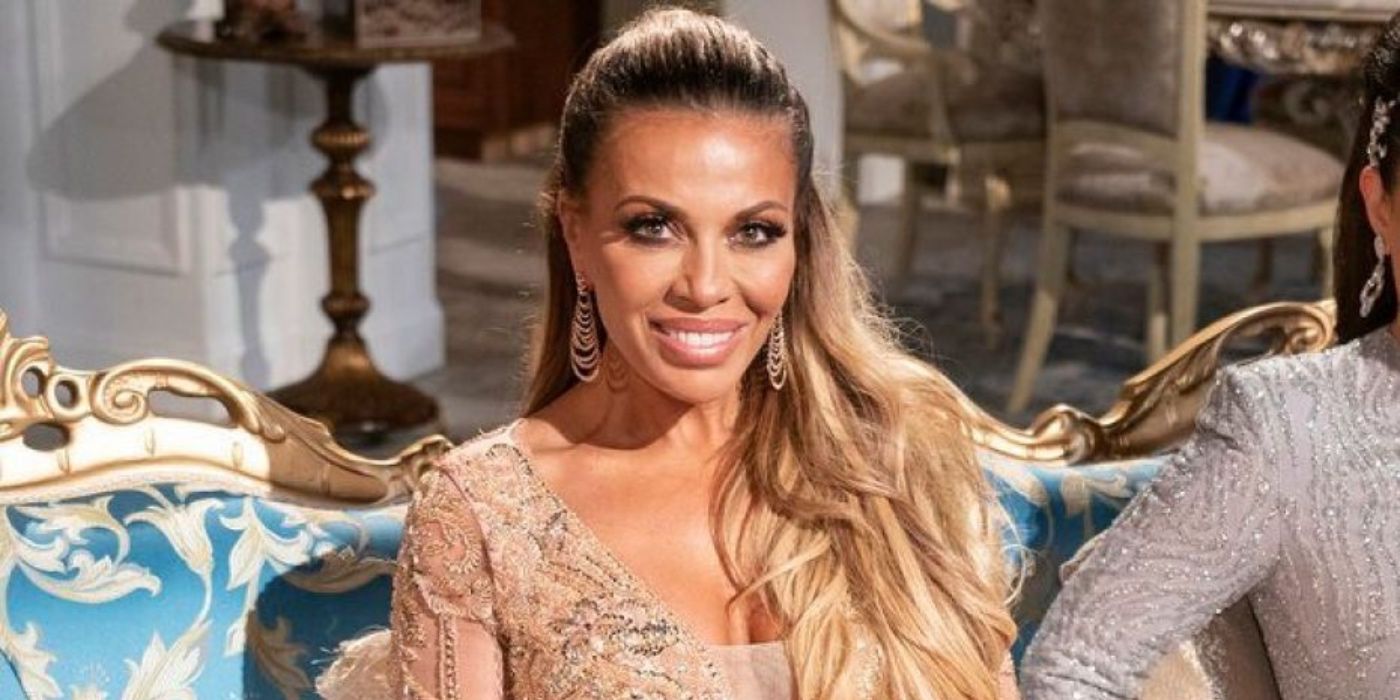 Dolores Catania was born on December 28, 1970, in Paterson, New Jersey, which is also where Teresa was born. The 50-year-old was featured on several episodes of RHONJ during the earlier seasons, as a "friend of" Caroline Manzo. Dolores became a full-time cast member at the beginning of season seven. She appeared alongside Siggy and Jaqueline (who reprised her full-time role).
Before she became a Housewife, Dolores worked as a corrections officer, as well as a surgical technician and realtor. She now owns several fitness centers in the New Jersey area. Dolores also has an interesting personal life since her ex-husband Frank currently lives with her. They are now close friends.
The former couple shares two children. Their kids are named Frankie Jr. and Gabrielle. Dolores is very close to Frank, but it's not romantic. She is in a long-term relationship with her boyfriend, David, and they've been together for several years.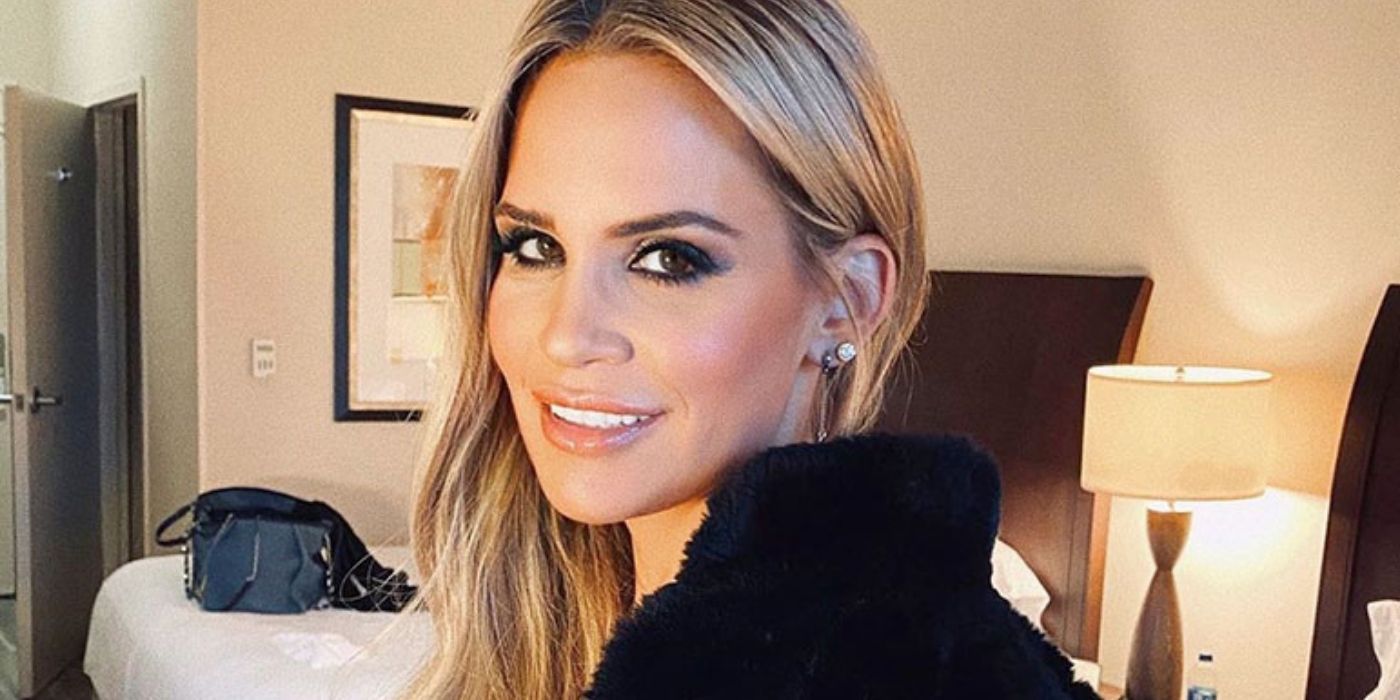 Jackie Goldschneider was born on October 2, 1976, in Staten Island. Jackie's mother moved to the United States from Israel when she was a little girl, without knowing a word of English. Her mom was named valedictorian at her high school graduation and later went on to start her own computer software consulting company. Her father did very well for himself by investing in stock and real estate.
Jackie was inspired by her mother and wanted to be just as successful as she was, so she attended Fordham University School of Law and went on to practice law. She later worked in real estate and as a freelance journalist, in order to spend more time with the four children she shares with her husband, Evan. Jackie joined RHONJ for season nine and quickly found herself in hot water with Teresa. While the two have made up, season 11 began with a huge blowout between the two.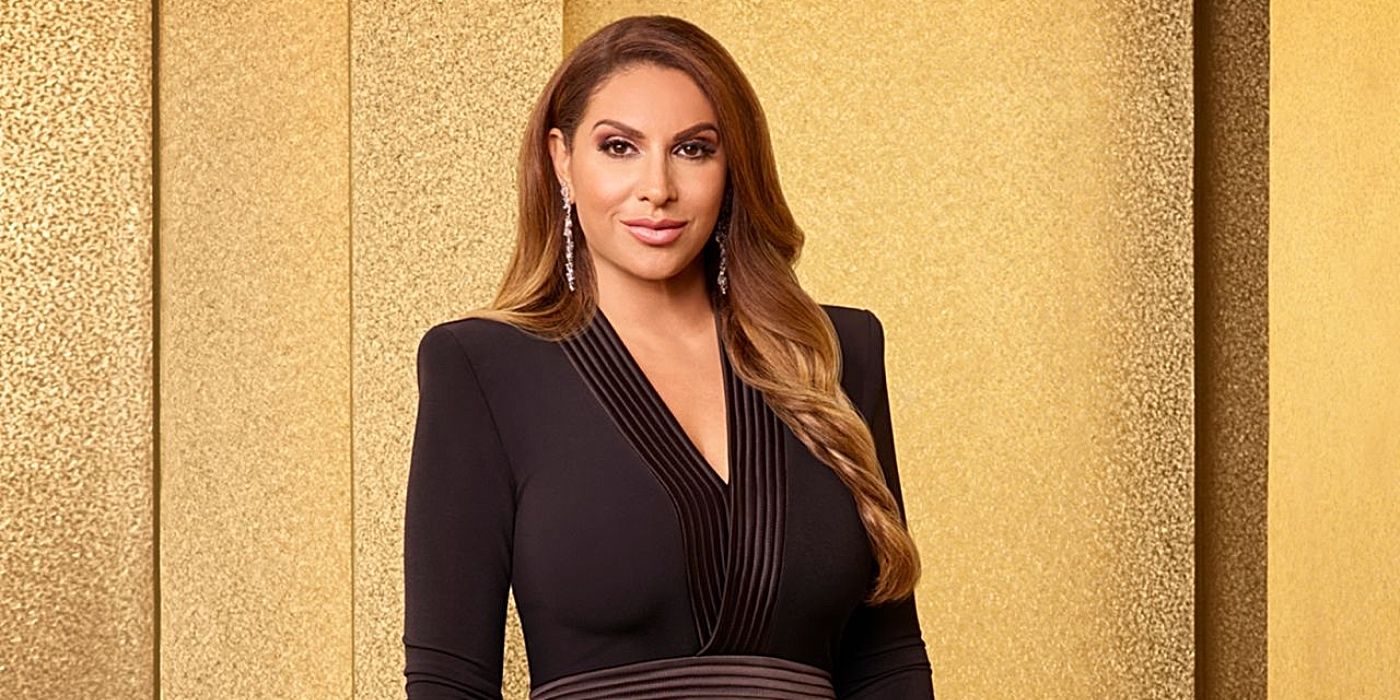 Jennifer Aydin was born on April 16, 1977, in Long Island. The 43-year-old grew up in a middle-class Turkish family that owned a jewelry store, which has since been closed down due to the COVID-19 pandemic. Jennifer earned a business degree from Hofstra University in 2000 and opened up her own jewelry store for a short time. She closed it down after she met her husband, Bill Aydin, in 2001.
The couple has now been married for over 18 years and shares five children: Justin, Gabby, Jacob, Christian, and Olivia. Bill is an accomplished plastic surgeon and Jennifer is a stay-at-home mom. So far, Jennifer has been in feuds with Melissa, Jackie, and Margaret. However, she has managed to stay on Teresa's good side.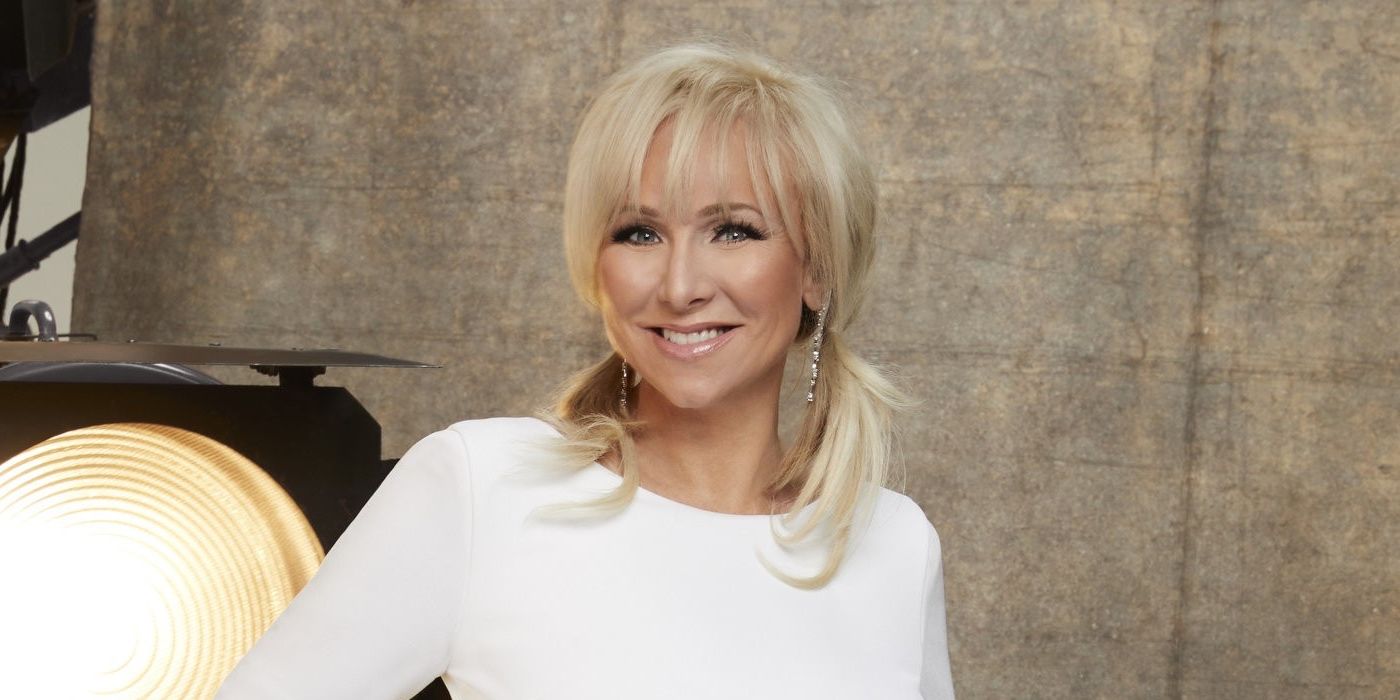 Margaret Josephs, who famously had her hair pulled in an iconic RHONJ scene, was born on April 9, 1967, in New Jersey. At the age of 24, Margaret moved in with her now-ex-husband, Jan Josephs, to raise her three stepchildren. After the couple was married, they welcomed a son of their own. Not too long after having their child, Margaret had an affair with her now-husband, Joe.
Margaret and Joe eloped in 2013 and have been married ever since. Margaret has always loved fashion and it shows. She graduated from the Fashion Institute of Technology with a degree in marketing and fashion design. The 53-year-old later went on to work as a dress designer in the heart of the New York Garment Center. Margaret has since launched her own line of clothing and accessories, the Macbeth Collection.
Margaret is the most neutral woman on the cast. She usually gets along with everyone. In the past, she has had conflicts with Siggy Flicker, who left the show after two seasons. More recently, she tangled with Danielle.
The ladies of New Jersey have made quite the impression on viewers this season. Still, we are only three episodes in. While we do not know what's on the horizon, we expect a lot more feuds. What else would we anticipate from the New Jersey women?
The Real Housewives of New Jersey airs Wednesdays at 9 pm EST on Bravo.