Radeon RX 6700 XT Vs. RTX 3070: Best Graphics Card Under $500?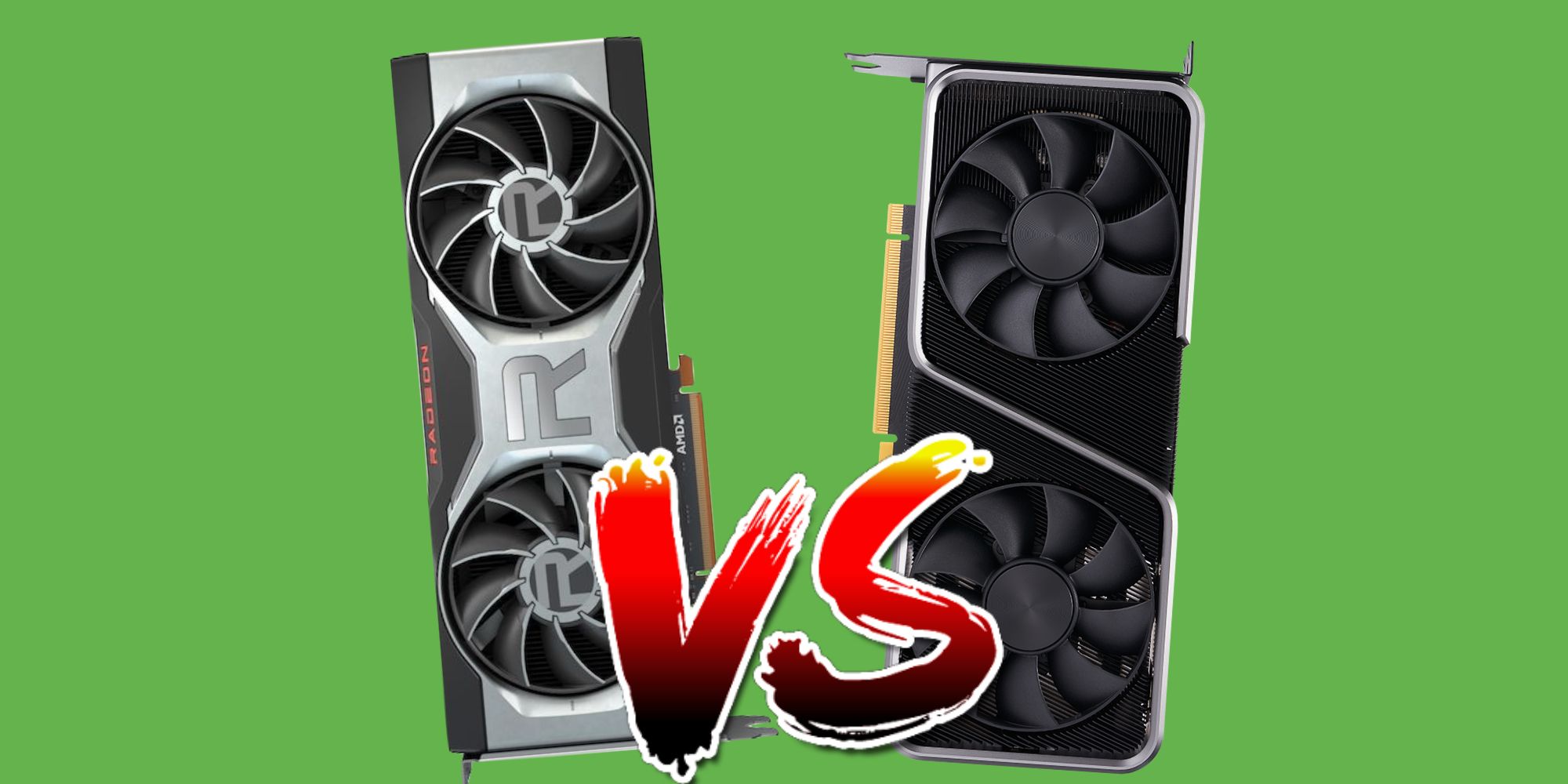 The market for $500 graphics cards is heating up in a big way, with the new AMD Radeon RX 6700 XT going head-to-head with Nvidia's GeForce RTX 3070. Competition between AMD and Nvidia is nothing new, but especially with these two GPUs, the fight is neck and neck. Nvidia's already proven that the RTX 3070 is a PC component to be reckoned with, but taking a look at the RX 6700 XT, it's every bit as impressive.
AMD's new RX 6700 XT is the latest addition to the company's RDNA 2 family of graphics cards, following the launch of the RX 6800, 6800 XT and 6900 XT in 2020. During the same year, Nvidia also launched a number of new Ampere cards through the release of the RTX 30-series. However, what makes the choice between the RX 6700 XT and Nvidia's RTX 3070 all the more interesting is the price. Both of these graphics cards retail for less than $500, with the Radeon RX 6700 XT selling for $479 while the RTX 3070 costs $499.
Starting with the GPU engine itself, the Radeon RX 6700 XT comes out on top with a normal frequency speed of 2.4 GHz and a boost frequency of around 2.7 GHz. By comparison, the GeForce RTX 3070 clocks in at 1.5 GHz and 1.73 GHz, respectively. AMD also gets the win in the memory department, featuring 12GB of GDDR6 RAM while Nvidia's graphics card offers 8GB. Display connection options are the same, with both GPUs offering DisplayPort 1.4 and HDMI 2.1 — allowing for 4K at 120Hz or 8K at 60Hz. The GeForce RTX 3070 does pull ahead as far as size is concerned, measuring 9.5 inches in length compared to the RX 6700 XT's 10.5 inches.
The Radeon RX 6700 XT is the more appealing option when comparing numbers, but as far as features are concerned, users will get a pretty similar experience no matter which one they choose. The Radeon RX 6700 XT and GeForce RTX 3070 both support ray-tracing, VR, and high-quality 1440p gaming. There are also some exclusive software features that come with each GPU – the Radeon RX 6700 XT is compatible with AMD FidelityFX while the RTX 3070 works with NVIDIA FreeStyle, NVIDIA Reflex, and more.
Gamers shopping for a 1440p graphics card can't go wrong with either of these two options, but for those looking to get the most bang for their buck, the Radeon RX 6700 XT appears to be the better option overall. It has similar features to the RTX 3070, better specs in more ways than one, and comes in at an even lower retail price. When you add all of that together, it becomes pretty difficult to argue with. Assuming AMD can actually keep the RX 6700 XT in stock better than Nvidia's been able to with the RTX 3070, this could be a home run for the company.