Predator Hunts Marvel Heroes In New Comic Covers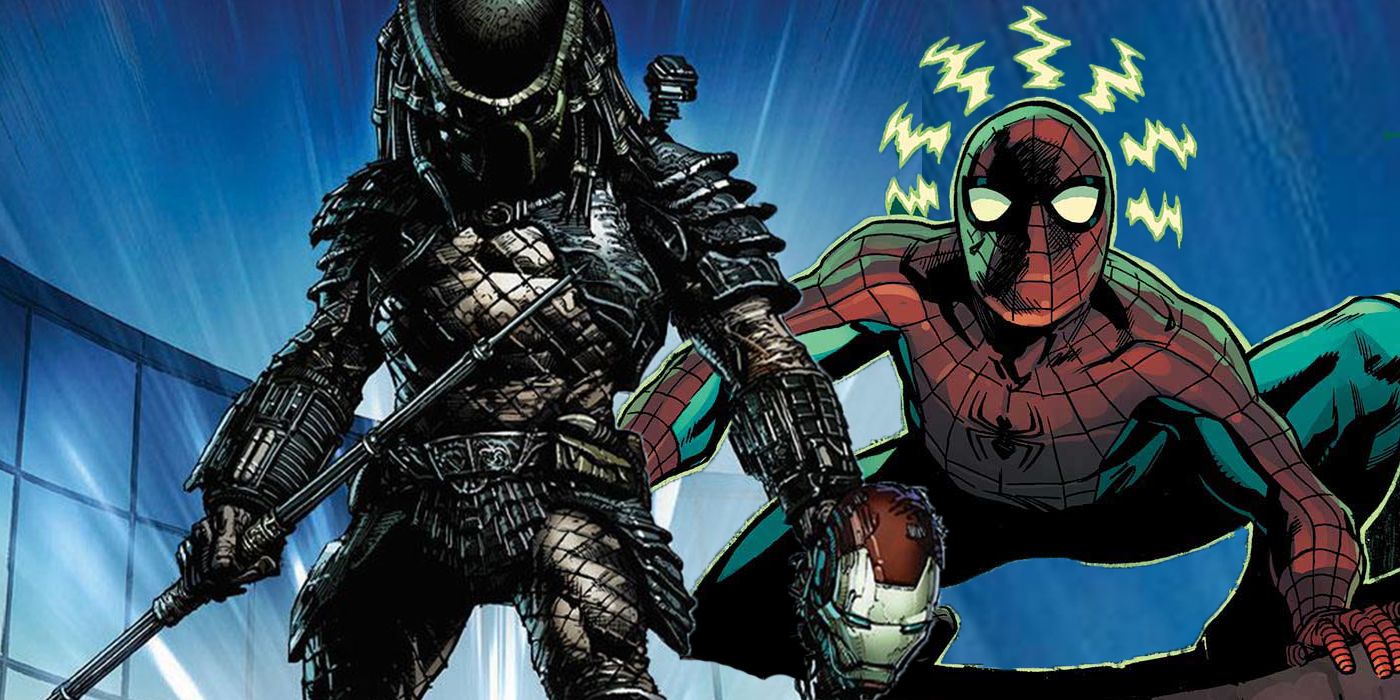 The Predator is coming after the Marvel Universe. Marvel Comics has unveiled a handful of new comic covers starring the vicious alien. In the new variants, the Predator is hunting some of Marvel's greatest heroes – including both versions of Spider-Man, the Fantastic Four, and the Guardians of Galaxy – which is a great tease for the iconic alien's upcoming series for the publisher.
The Predator first appeared in the self-titled film by John McTiernan, starring Arnold Schwarzenegger and Carl Weathers. Known as the Yautja, Predators violently hunt for sport, leading to many deadly encounters between the species and humans as well as other creatures, such as in Aliens vs. Predator. The Predator franchise has had multiple feature films, video games, comics, and books. Most recently, the Predator starred in the fourth film in 2018 from Shane Black, while also being featured in Fortnite. Back in July, Marvel announced new comics for both the Predator and Alien franchise.
On Wednesday, Marvel Comics unveiled six new variant covers featuring the Predator and Marvel heroes ahead of the alien's upcoming stories. The covers are done by Cory Smith, Superlog, Junggeun Yoon, Juan Jose Ryp, Mattia De Iulis, and Chris Sprouse. The covers showcase the Predator hunting a number of heroes, including this one that shows the alien going after Spider-Man, whose spider-sense alerts him to the arrival of the deadly being.
Next, the Fantastic Four go face-to-face with the Predator. Marvel's first family looks like they're going to fight and ask questions later.
In one of the scarier covers, the Guardians of the Galaxy are seen looking for the alien, as a giant Predator face with its mouth open is seen behind them.
Valkyrie can be seen swinging her sword at the Predators claw in an epic cover for The Mighty Valkyries.
Lastly, Miles Morales and the Predator show off their cloaking abilities as Spider-Man is about to hit the alien with a Venom blast in the cover for Miles Morales: Spider-Man.
The covers are excellent teases for the Predators' introduction to the Marvel Universe. Surely, his future stories will find him fighting against some of the publisher's best heroes – otherwise, it would be a big waste to see the Predator not crossover with the rest of their best characters.  If you'd like to snag one of the variant covers, they'll be available in comic shops in May. Marvel hasn't released full details on the upcoming Predator series, but tease that exciting new information about his upcoming adventures will be revealed soon. It's an exciting time to be a Predator fan.