Pokémon Masters EX Adds Galar Champions Leon & Charizard, Story Events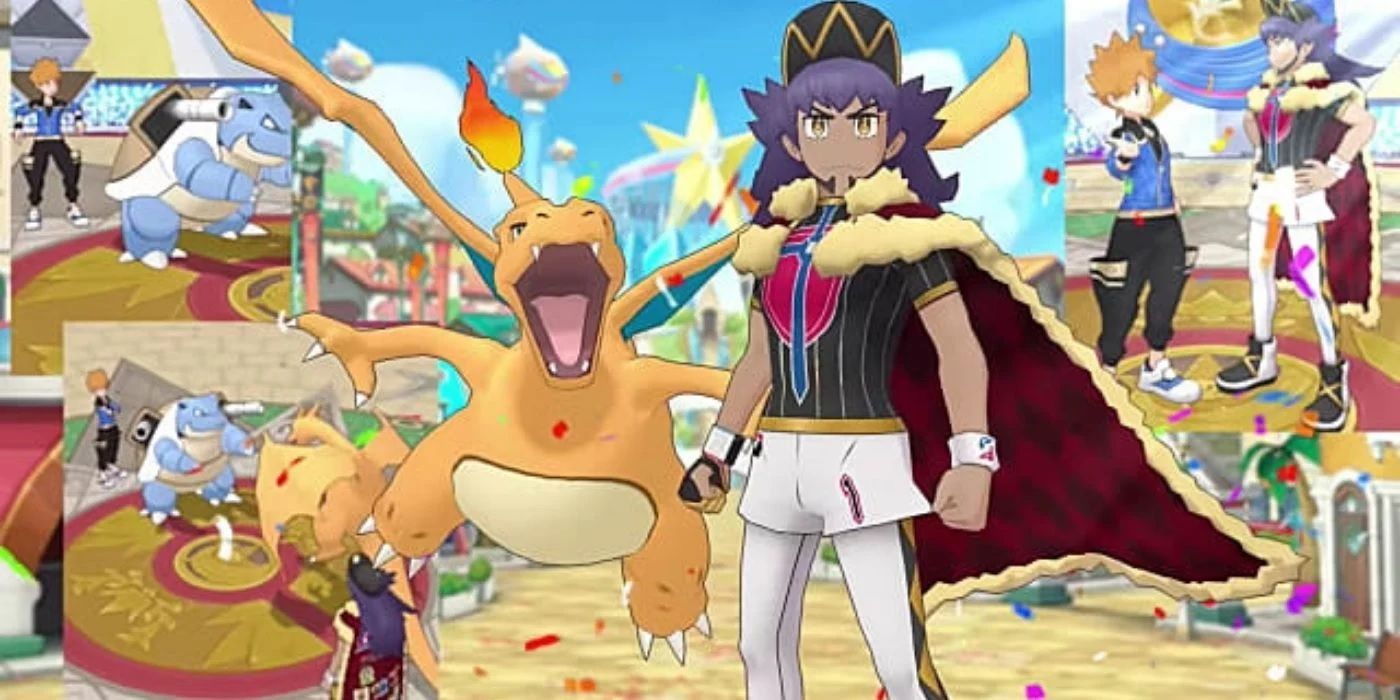 Pokémon Masters EX is getting a fresh set of new champions soon, with DeNA confirming that Leon and his Charizard companion are set to be added to the game in the future. The free-to-play game has been available since the summer of 2019 and has slowly increased the number of champions and amount of content over the following year and a half. The developers even added shiny Pokémon for the first time in June of last year.
The last update for Pokémon Masters EX came in December 2020, when DeNA added a selection of characters from Pokémon Black & White to the mobile title. This included Zekrom and the mysterious N from Team Plasma. This gave players the chance to battle against these powerful trainers for the first time in almost a decade, testing their skills against two of the best characters from the fifth generation of Pokémon games.
DeNA, the mobile development company behind Pokémon Masters EX, has announced that Leon and his Charizard will be joining the game. Leon is best known for being the Galar Champion from Pokémon Sword & Shield and regularly appears in the titles with his crowd-favorite Charizard. He will arrive as a master that provides a passive boost to his entire team. The two will be joined by other sync pairs, including Marnie and Morpeko, Champion Iris and Hydreigon, and Diantha and Gardevoir. This will mean that the in-game island of Pasio will now have different champions from every single region of the wider Pokémon world. DeNa also revealed that fresh story content featuring the new pairs will come to Pokémon Masters EX starting from February 25.
Leon & Charizard will arrive in the sync pair scout starting 2/25 at 10:00 p.m. PST!#PokemonMasters pic.twitter.com/7wLRUAhAkv

— Pokémon Masters EX (@PokemonMasters) February 24, 2021
The Pokémon Company and Nintendo both recently teased a collection of new Pokémon games. The series is celebrating its 25th anniversary this year and fans are expecting a host of events and titles to be announced over the course of the next few months. Judging from the official Pokémon Twitter account, this could include remakes of Pokémon Diamond & Pearl alongside a sequel to Let's Go Pikachu & Eevee that follow the events of Pokémon Gold & Silver.
Although Pokémon fans will definitely be expecting more exciting news over the coming weeks and months, it is nice to see Pokémon Masters EX get some love. The game continues to be updated with new content and this has ensured a dedicated player base. The addition of Leon and the other champions from the Galar region also means that the game is fully fleshed out and has representatives from the entire series.
Source: DeNA, Pokémon Masters EX