Pokémon Legends: Arceus Rumored To Not Have Turn-Based Combat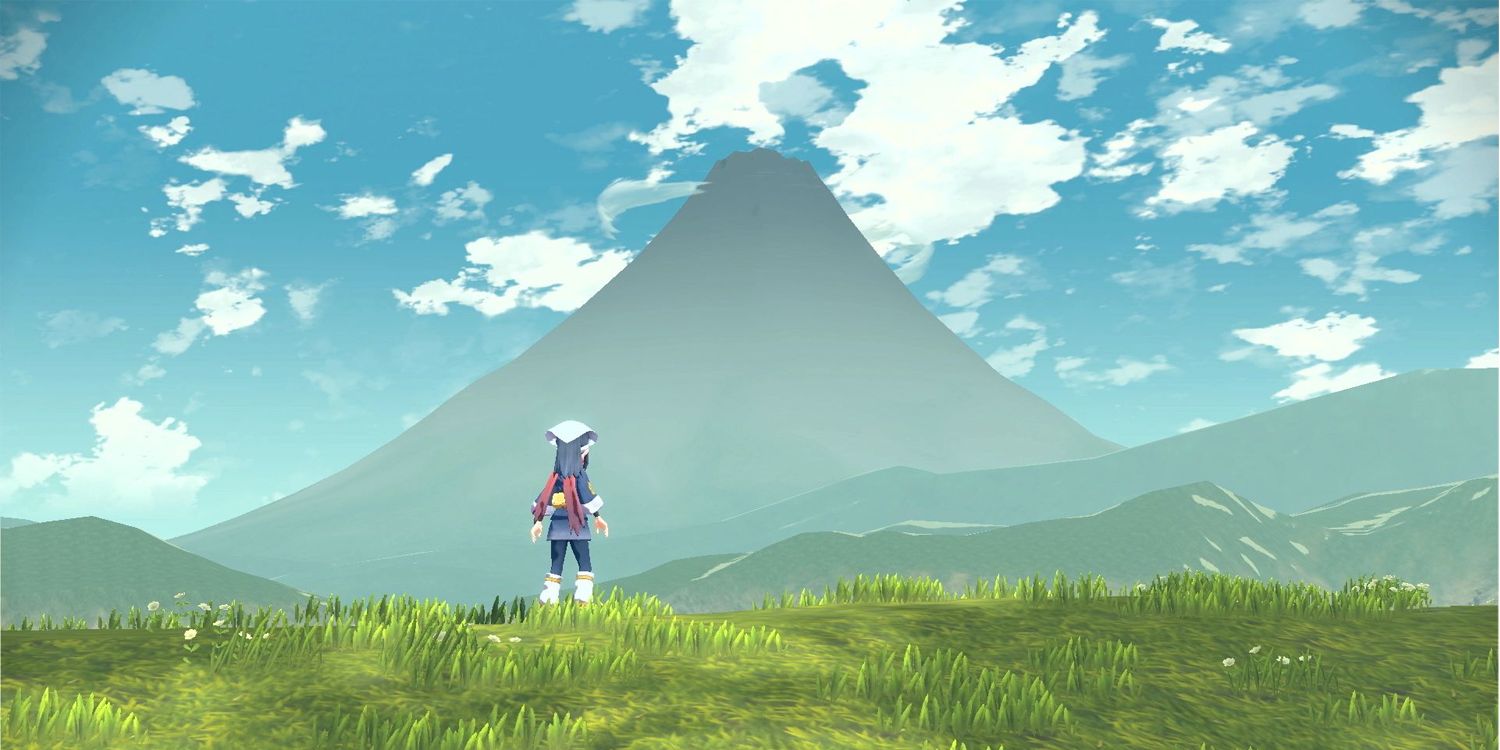 Rumors for the recently announced Pokémon Legends: Arceus are already circulating, with one leaker claiming the game will not have turn-based combat. Pokémon Legends: Arceus is described as a "bold new direction" for the series, having what appears to be open-world styled gameplay that resembles The Legend of Zelda: Breath of the Wild.
Pokémon Legends: Arceus is bringing change to a series that many have argued the series desperately needed. Many have been wanting a Pokémon game in the style of The Legend of Zelda: Breath of the Wild as far back as the game's release, and Pokémon Legends: Arceus is stated to have action and RPG elements. The game takes place before Pokémon Diamond And Pearl, and the main goal is stated to be observing and catching Pokémon to complete Sinnoh's first Pokédex.
Prior to yesterday's Pokémon Presents, there was a leaked screenshot of Pokémon Legends: Arceus showcasing a slide of screenshots of the game. Leaker Centro Pokémon Leaks claims that upon translating the slide, new details emerged of the game's battle system. Combat is now energy-based and that there's no transition between overworld and battles, according to the rumors. Instead, the battle system would be an ATB system similar to Final Fantasy 7 Remake. However, they also state that if the player has no Pokémon, the main character gets attacked, and if enough damage is dealt to the main character, the battle would end. This would be a first for the series if this was true, but as with all leaks, this should be taken with a grain of salt. Though Centro Pokémon Leaks has been known for correct leaks.
– Seamless battle transition
– It's not turn based like the classic Pokémon games, but an ATB system in which you select an attack
– If you don't have any Pokémon, your main character will be attacked
– If the main character gets enough damage, the battle will end

— Centro Pokémon LEAKS (@CentroLeaks) February 26, 2021
If all this supposed information were true, it would be an even more drastic change to the Pokémon formula than expected. Pokémon has never had an action RPG-style battle system, let alone having the trainer character able to be attacked. The trailer for Pokémon Legends: Arceus did have a shot where the trainer chooses from four different moves in a layout that very much looked like a turn-based combat system. It's still unknown how battles will work beyond that shot though, and there are stated to be action and RPG elements.
Due to this, these translations should be taken with a grain of salt, even if they are from a seemingly leaked screenshot. There's a lot that we don't know about Pokémon Legends: Arceus, and it remains to be seen just how different the game is from the core formula. Hopefully, things will become more clear in the year ahead of Pokémon Legends: Arceus' release in early 2022.
Source: Centro Pokémon Leaks