Pokémon GO March Community Day Will Spotlight Fletchling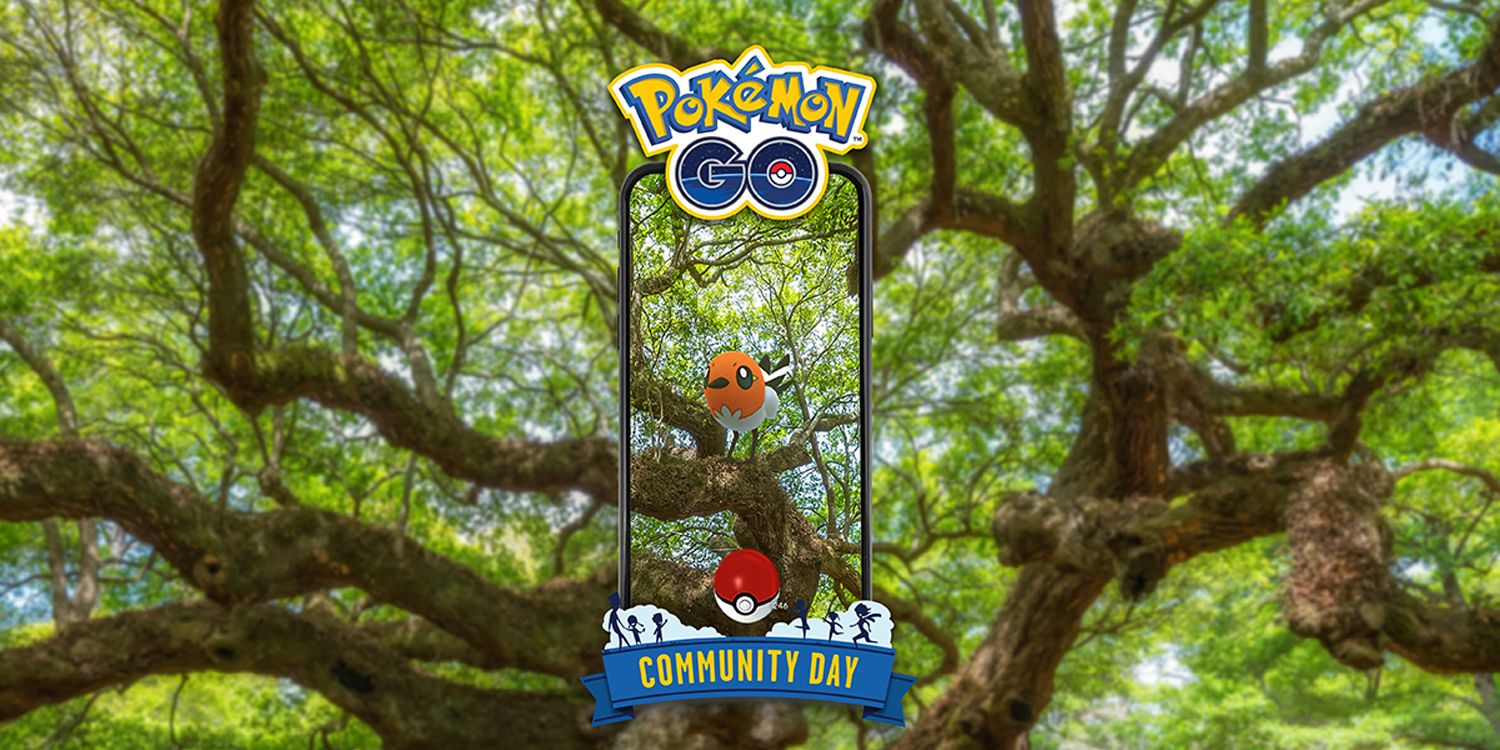 March's community day for Pokémon GO has been revealed to star the fledgling Pokémon from the Kalos region, Fletchling. Previously, February's community day had the Gen 3 Pokémon Roselia, but this next community day is jumping three generations ahead to have its first Kalos community day.
Pokémon GO has continued to have community days even in the midst of a nearly year-long pandemic. For a while, Niantic had placed stay-at-home benefits into Pokémon GO, but those benefits have since been taken away. Despite this, it's still possible to at least partake in the events that the community day has to offer, depending on where players live.
Niantic's Pokémon GO blog post details more of the Fletchling community day. It will happen on March 6th from 11:00 a.m. to 5:00 p.m. local time, and as per usual, there is an increased chance to find a shiny Fletchling. Should the player evolve Fletchling on that day, the evolved Talonflame will have the exclusive move Incinerate. There will also be another paid special research story for $1 titled "The Bravest Bird," as well as a one-time purchase Community Day Box which will contain 50 Ultra Balls, five Lucky Eggs, a Poffin, and an Elite Fast TM. Finally, the event will have three times the normal exp gain for catching Pokémon, and the blog also notes that taking snapshots on community day will lead to a "surprise."
This community day comes several months after Kalos Pokémon were introduced in the game. Fletchling is one of the first Pokémon in the Kalos Pokédex after the starter Pokémon, so it makes sense that it would be the one to kick off Kalos community days. Pokémon GO usually adds one or two generations of Pokémon per year, and 2020 had both the Unova and Kalos rosters make their debut. It's likely that the Alolan roster will make their debut sometime in 2021 as well, especially since several Alolan forms of Kanto Pokémon are already in the game. Some Galarian forms of Pokémon are also in the game.
But until the next generation's debut in Pokémon GO, Kalos will likely stick around for a while, as the full roster has still yet to be added. The mascot legendaries Xerneas and Yveltal will likely be added as raids in the next few months, and other Kalos Pokémon like Bunnelby could star in future community days. Until then, players can get special Fletchlings on March 6th in Pokémon GO.
Source: Pokémon GO Blog