Pokémon GO Adds Therian Landorus & More Legendaries In Season Of Legends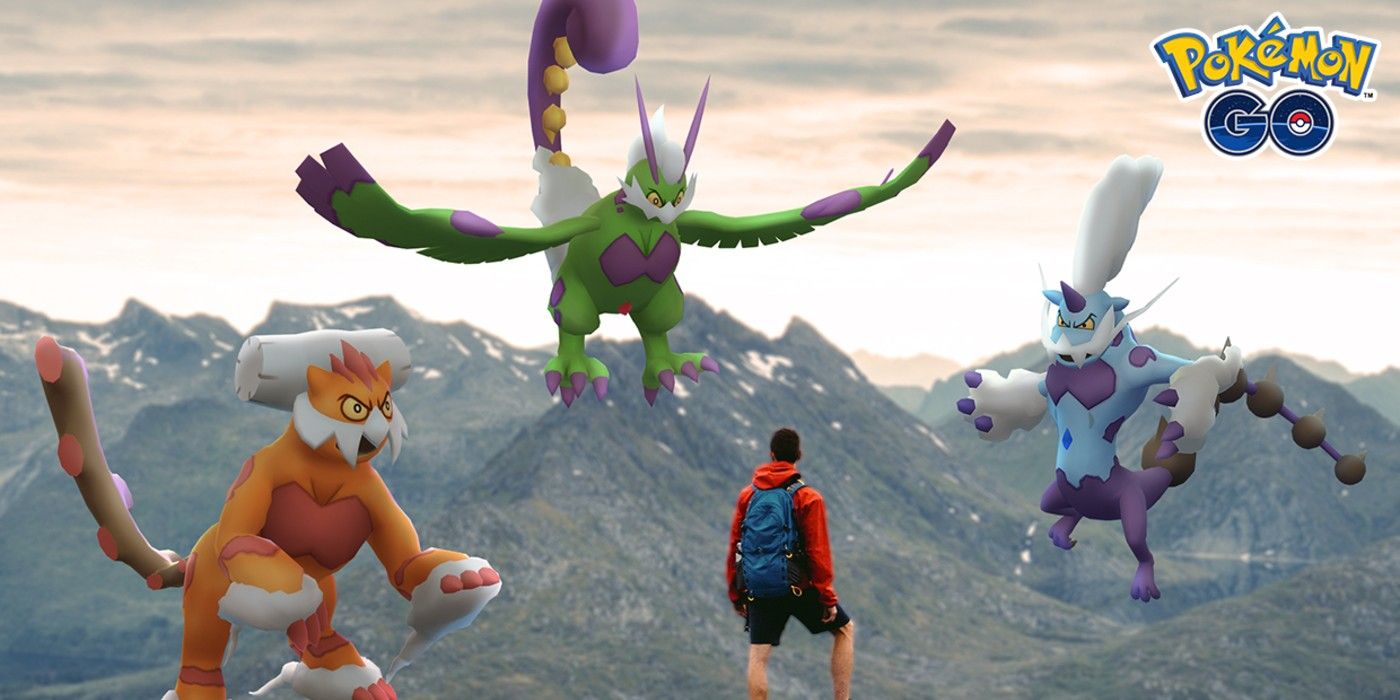 The Season of Legends is bringing some new legendaries to Pokémon GO. Players across the world have been looking forward to the new season of Pokémon GO, with the Season of Celebration concluding. With the calendar now turning to March, the Season of Legends is here with new raids, returning bosses, new Pokémon, and some new legendaries for players to catch.
Pokémon GO has been a mega-hit since it's release in 2016. The augmented reality mobile game from Niantic took over the gaming world and hasn't slowed down in the four years since. Even during the times of COVID-19, with players stuck inside, Niantic has taken great strides to allow gamers to play from the comfort of their own home. Most recently, players were introduced to seasons of Pokémon GO, with the first season – titled Season of Celebration – kicking off in December 2020. The Season of Celebration introduced new in-game events, new Pokémon from the various fictional regions, and the Pokémon GO Tour: Kanto event, which took place on February 20. With the Season of Celebration ending, players were anxiously awaiting to see what the second season would bring.
Season 2 – the Season of Legends – kicks off on March 1 worldwide. Per Pokémon GO, this event will not only introduce anticipated new features like mega raids, Pokémon hatching from eggs, and hemisphere-specific Pokémon, but also three new legendaries. Niantic promised at least three legendary Pokémon – Therian Forme Tornadus, Therian Forme Thundurus, Therian Forme Landorus – will be available through raids during the Season of Legends. However, more legendaries might come later down the road, as the post promises players "some Mega-Evolved Pokémon that haven't appeared in Pokémon GO yet!"
Tornadus, Thundurus, and Landorus are all legendaries from generation V of the Pokémon series. Their Therian Formes take these legendary Pokémon and give them a more animal-like shape and slightly alter their stats. This is a unique twist on legendaries from the base games now coming to Pokémon GO, but it remains to be seen how these three legendaries will be able to be used by players or caught, but Niantic has teased that they will be available through raids.
With the introduction of three legendaries from Generation V, players should be on the lookout for others from Pokémon Black & White. These could include Cobalion, Terrakion, Virizion, Zekrom, and Reshiram. The teaser of "mega-evolutions," though, points to legendaries from Generations VI and VII, which is when the mechanic was added to Pokémon. In any case, players will be on the hunt for new legendaries now that the Season of Legends is live.
Source: Pokémon GO