Pokémon Brilliant Diamond & Shining Pearl Remakes Officially Coming Late 2021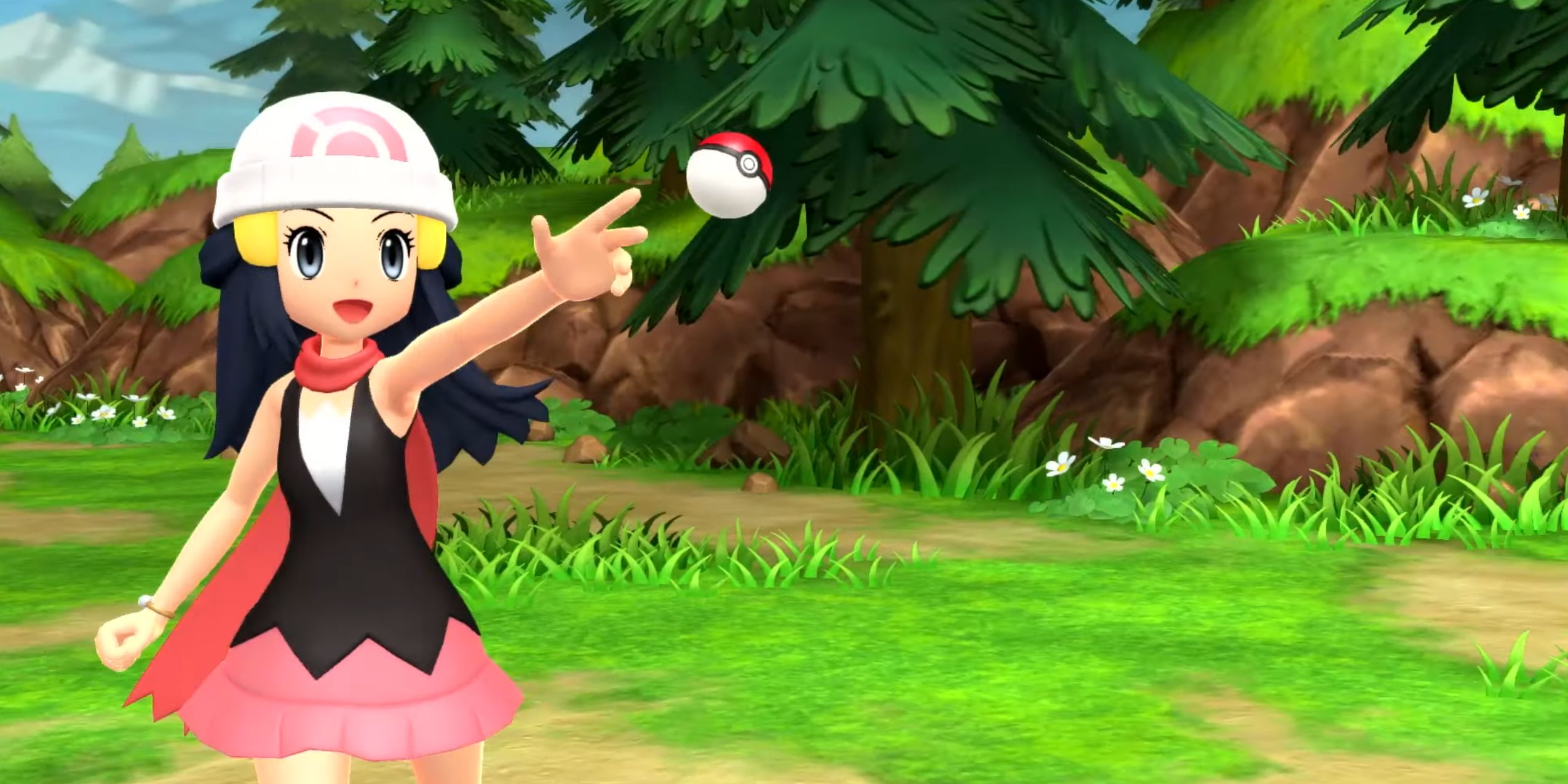 Pokémon's Gen 4 remakes, Pokémon Brilliant Diamond and Shining Pearl, have been officially announced and are coming late 2021. The existence of the remakes have long been rumored and desired by series fans. It was previously believed that if they did exist, then the Pokémon franchise's 25th anniversary would be the perfect time to reveal them.
Just before February 26's Pokémon Presents presentation, leaked assets and video seemed to confirm the Pokémon Diamand & Pearl remakes, with screenshots and footage of a chibi-like art style surfacing online. Previously, fans were curious how potential Gen 4 remakes would look and play after the official Pokémon Twitter account tweeted, "Let's Go, Sinnoh!" earlier in the week. That tweet was the only official hint to come leading up to the announcement.
During the Pokémon Presents livestream, the leaks were confirmed to be true, as The Pokémon Company debuted the trailer for Pokémon Brilliant Diamond and Pokémon Shining Pearl. The trailer fully confirms the leaks, showing off several iconic Pokémon and areas from the Sinnoh region. Following the trailer, it was announced that Junichi Masuda, the director of the original Pokémon Diamond and Pearl titles from 2006, has been working on the project to ensure the remakes stayed true to the memories of the original games. For now, the games lack a solid release date beyond "Late 2021."
Unlike previous mainline Pokémon games, Pokémon Brilliant Diamond and Shining Pearl are developed by ILCA instead of GameFreak, due to GameFreak working on the also announced Pokémon Legends: Arceus. ILCA also developed Pokémon Home, the service that allows trainers to store all of their pokémon from various other games including Pokémon GO (which is commemorating the original Pokémon games right now), Pokémon Sword & Shield, Pokémon Let's Go: Pikachu/Eevee, and Pokémon Bank.
More about Pokémon Brilliant Diamond and Shining Pearl will be revealed to the public as its 2021 release date draws near. Other rumors floating around the remakes included a potential release window of November, just in time for the holidays. Between the reveal of Pokémon Legends: Arceus and Pokémon Brilliant Diamond and Shining Pearl, Gen 4 fans will have plenty of look forward to between now and next year.
Pokémon Brilliant Diamond and Shining Pearl will be available for Nintendo Switch in late 2021.
Source: The Official Pokémon YouTube Channel